if you didnt know, i am still obsessed with thrifting and DIY projects atm. at least it is a cheap obsession! here are a few snapshots (brought you by my craptastic phone. hey at least it has a camera eh) of pieces i picked up recently:
taupe silk tee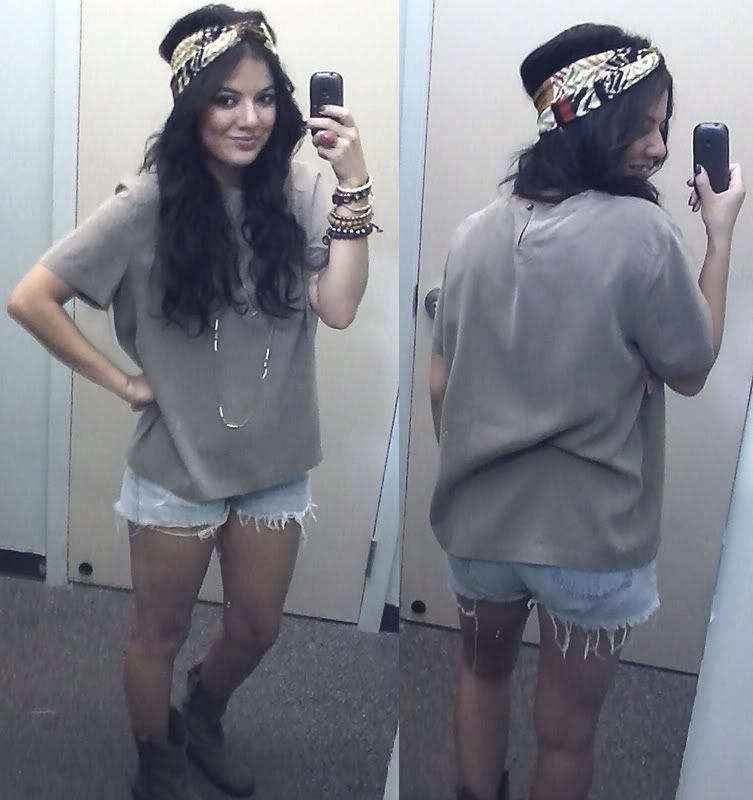 loved the fit, taupey color, and keyhole opening in the back (which i failed miserably at capturing. i tried ha) plus it is made of 100% silk.
ralph lauren oversized cable knit sweater
i ended up getting this. i plan to either wear it with a slip underneath or over skinnies. i love the huge size of it. if anything i can wear it lounging around the house. super comfy and laid back.
soft pink pleated blouse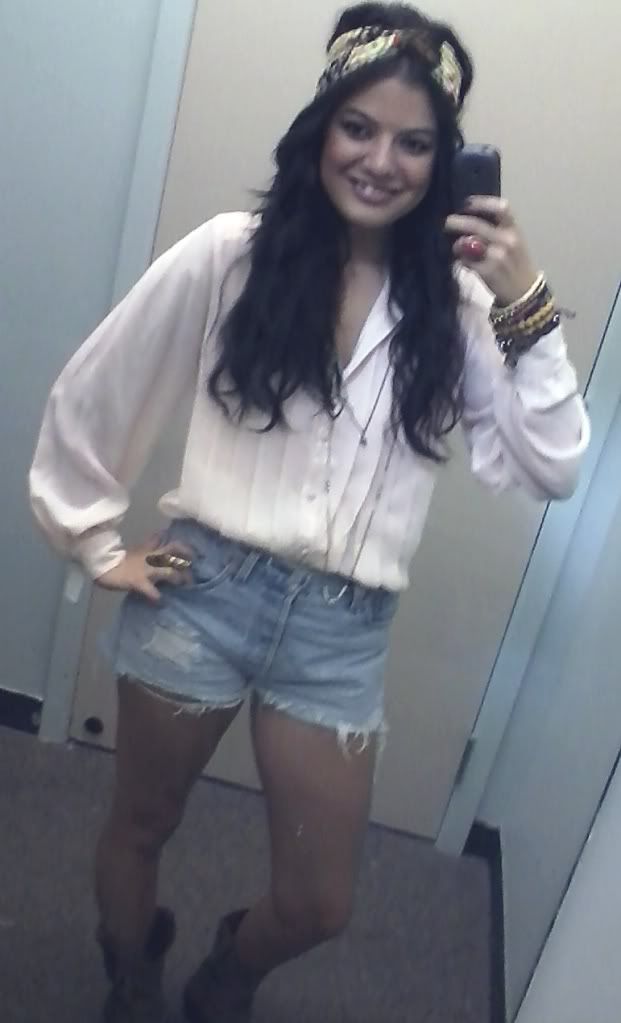 weird buy for me since i usually dont buy pink clothing. but i LOVED the soft puff sleeves and the pleating in the front. made w/ mostly polyester unfortunately. but i can deal.
silk gold button up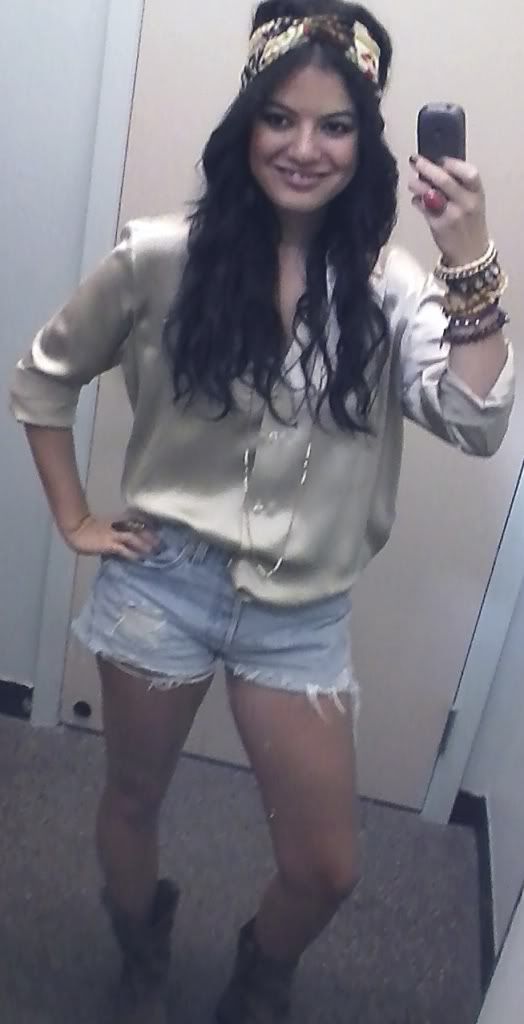 probably my favorite thing i found. i love this shade of gold against dark hair, and it is incredibly smooth and soft. also made with 100% silk.
my next mission is to find a dresser for a decent price (of which i shall repaint and maybe...if i am daring...replace the handles) and perhaps make my own garment rack. if i find/do such projects, i will for sure post my before and afters :)
have a good wkd! sorry for the lack of posts. my laptop is being fickle with me so i am stuck with my sisters desktop (with none of my pictures to use for blogging. boo hoo)
oh if you were wondering, im wearing
that turband i got
from f21 here. and my
diy levis
again.