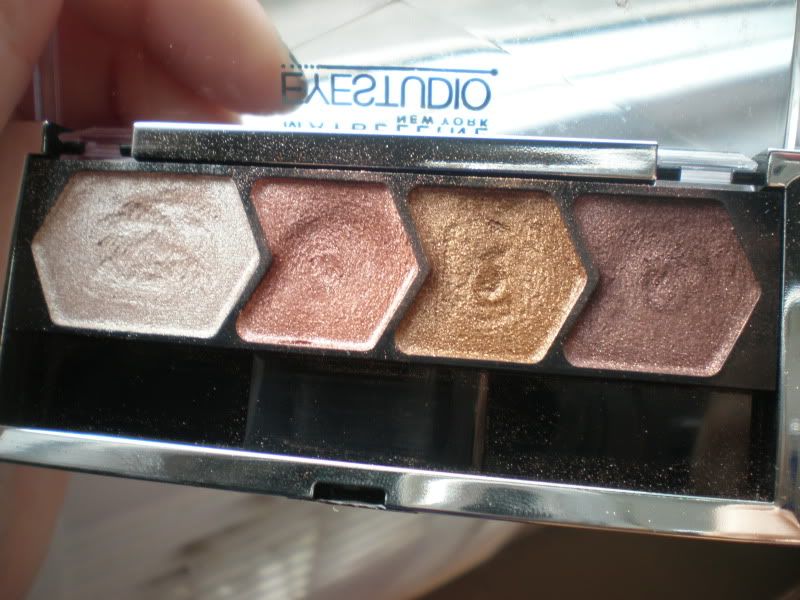 these maybelline quads have been all over blogs and youtube, so it won't surprise me if you own/want these. i only own one in copper chic. i would say it is the most neutral quad out of the color range since it has only brown/bronze tones, no bright colors.

everytime i use this quad (i do the same look/technique) i get a compliment by strangers, my friends, my family...etc. its pretty funny since the look is super simple! all i do is mix two of the colors together and apply all over the lid. thats it. i sometimes add little extra steps when i have time.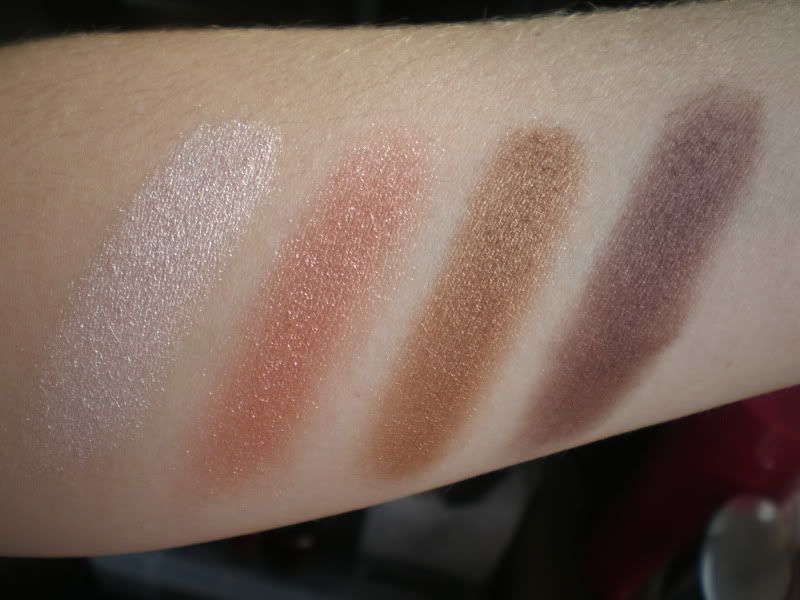 the colors are a shimmering off white highlight color, an all over lid pinky copper, a bronze crease/under the bottom lashes color, and a deepen teak brown for outer v definition.
the two colors i mix for the all over lid color (pictured) is the deep teak color and the all over pinky copper color. if i have time ill smudge the bronze right under my bottom lashline and add the highlight to my inner corners. add several coats of mascara and some eyeliner and...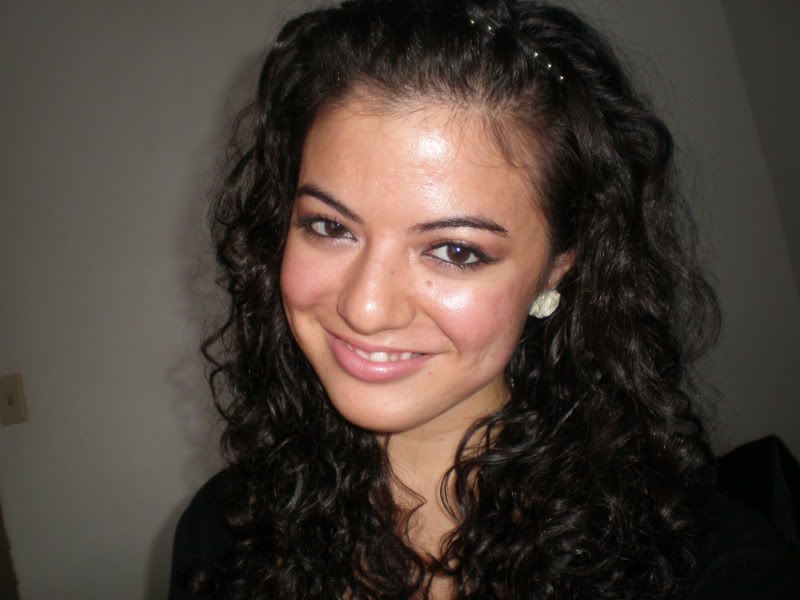 voila! simple easy neutral look.
this quad retails for about 6-9 USD. you can get this at any drugstore. i would repurchase this again since the colors arent chalky or overy shimmery (beside the highlight color, it is a bit frosty but easily remedied by blending out). there is no fallout and the colors do not crease on me if i use a primer.
the texture of the shadows is actually really smooth and easy to blend. perhaps a little too easy to blend since sometimes i find when i do my normal blending out the color disappears a bit and i have to add more product. overall i am satisfied with the product and i am willing to go out and try other shades (perhaps green with envy next? :))
do any of you own these quads?