1. My sister and I purchased a Groupon deal for 20 Crossfit classes. When I go I'll let you guys know if I make it out alive. I don't consider myself to be technically "fit" so I'm absolutely petrified.
2. J.K. Rowling wrote a short story on our beloved characters in the perspective of Rita Skeeter in the future and it is amazing. Albeit, a humongous tease that leaves me wanting more insight into the adults lives of HP, but I know that it should be left to our imaginations as to not taint the series. But seriously, Luna in a robe made of flags?! My heart.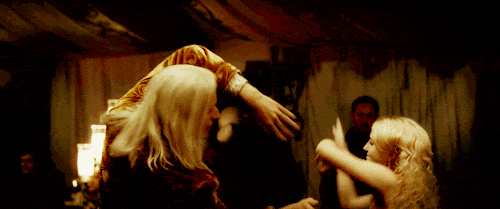 3. Lazy Sundays mean Netflix binging. My recent pick was Parenthood. I have watched this show before but I tapered off and stopped. I felt like watching emotional TV and Parenthood always fills that void. Those damn Bravermans. I'm still early in the series so no spoilers!
4. This past weekend I tried out Rosie's Bulhao Pato Clams and it did not disappoint. It was insanely tasty. A recipe worth saving and trying for sure.
5. What do we think about Bill Gates backing microchip birth control? Honestly a microchip in my body freaks me out (I, Robot anyone?) so I'm firmly passing on this in the future. Can't deny it is a little bit neat though.
6. I watched "The Cider House Rules" the other day. It was a nice film and Charlize Theron is a beautiful goddess...BUT it was very hard for me to concentrate on emotional scenes because the soundtrack is also used in the Pure Michigan commercials. TAINTED.
7. Am I the only one that thinks Jason Segel is looking mighty dashing? View pictures of him at the premiere of his newest movie and decide for yourself. Yes to scruff!
8. Have you guys seen the Sia Chandelier music video? How about Jimmy Kimmel's take?
image source
That wig though
9.
This woman
tried Gwyneth Paltrow's Goop Diet and documented it. It is hilarious and a must read for a good chuckle. I like clean eating but I'm not sure I can do Gwyneth level eating.
10. These J Brand Coated jeans are on sale and I would 100% purchase them if they had my size. I have been lusting after their coated jeans for quite some time but I'm only willing to stomach the price at a generously discounted price.