so several weekends ago i took a trip to chicago with my two sisters and mommy. it was definitely a blast and we had a mission to eat anything we wanted! so here is our trip in pictures...beware it is mostly food :)
sushi wabi
842 W. Randolph Chicago IL. 60607
TEL: (312) 563-1224
first stop as soon as we got into town was at sushi wabi. this joint is tiny and popular, so it was very very crowded. we made the mistake of just showing up with no reservations so we had to wait a good 45 minutes before being seated. i loved the atmosphere, very stylish yet low key with dimmed lighting and jazz music playing in the background.
my mom has never tried miso soup, which is crazy to me since she loves any kind of soup! so of course we got a bowl to try. my sister wasnt too crazy about it, but my mom and i really enjoyed it. this was my first time trying miso as well so i have nothing to compare it to. the tofu was the perfect texture and the broth was flavorful with definite bursts of seaweed flavor.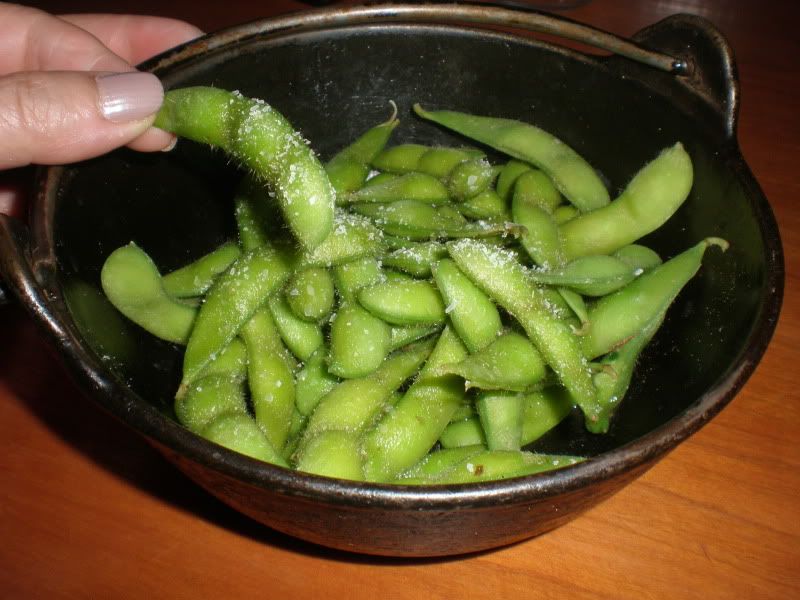 next my sister encouraged us to order edamame, which if you didnt know is boiled soybean pods. that description makes it sound slightly revolting, and actually i am not a fan of soy in general (not really a fan of tofu, soy drinks/milks, or soy sauce...) but here they were warmed and salted and SO good! i really enjoyed eating these tasty mealy morsels. you just peel open the pod and eat the beans inside, a little like peas.
finally to the main dish! whenever my sister and i go to sushi places we always order so many different rolls! haha this is just the first part of our order...tarantula roll on the left...smoked salmon the right. i loved the tarantula because of the crunchiness of the soft shell crab, and i didnt really care for the smoked salmon just because i dont care for the raw texture of the fish.
next up is the spider roll in the top left corner, dragon roll in the center, and smoked tuna in the bottom right. out of these the spider is my favorite because of the mixtures of soft and crunchy textures. the dragon roll was good as well but i didnt really care for the sauce that was drizzled all over it, it was a bit too rich for me. and for the smoked tuna, again i didnt really care for it because of the raw texture.
usually my family doesnt order dessert but when it comes to mochi...we make an exception! i absolutely love icecream mochi...but unfortunately they had very "americanized" flavors: chocolate strawberry and apple pie. fortunately...i love mochi so much i didnt care...it was delicious! the mochi rice cake was the perfect chewy texture and the icecream was creamy and smooth.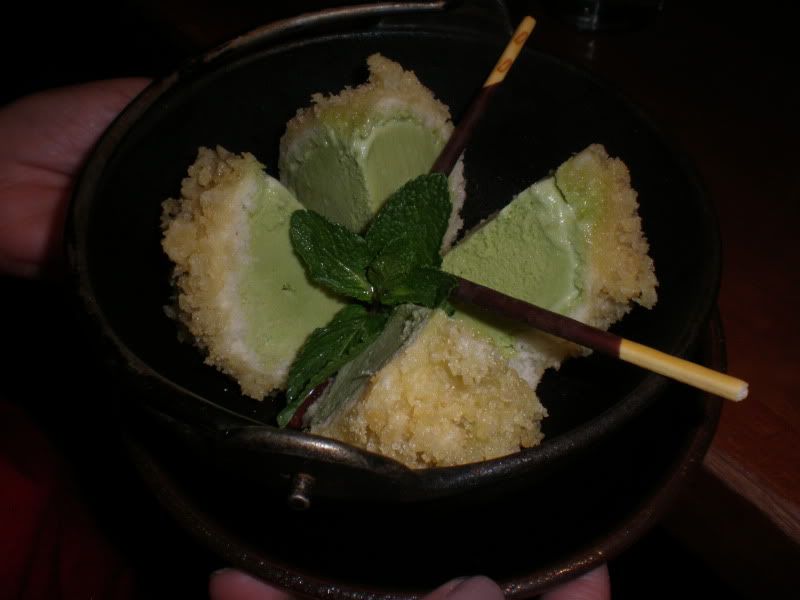 next we got green tea tempura icecream. both my mom and sisters liked this but i really did not. the two flavors really didnt belong together and the icecream was a bit bitter and grainy.
overall a good place for sushi! it has been the best sushi ive had so far, and ive been to quite a range of sushi places. i would definitely revisit.
the next day we decided to dedicate our whole day to a full day of shopping down magnificent mile. we happened to come across the hershey store, which made both my sisters really excited because they are definitely fans. im more of a dove chocolate girl :P
Hershey's Chicago Store
822 North Michigan Ave.
Chicago, IL 60611
inside they had a whole bunch of hershey paraphernalia. giant candy bars, hersheys syrup coin banks, chocolate packages for gifts, you name it. they also had a little cafe you could buy various cookies, drinks, shakes, and basic chocolately snacks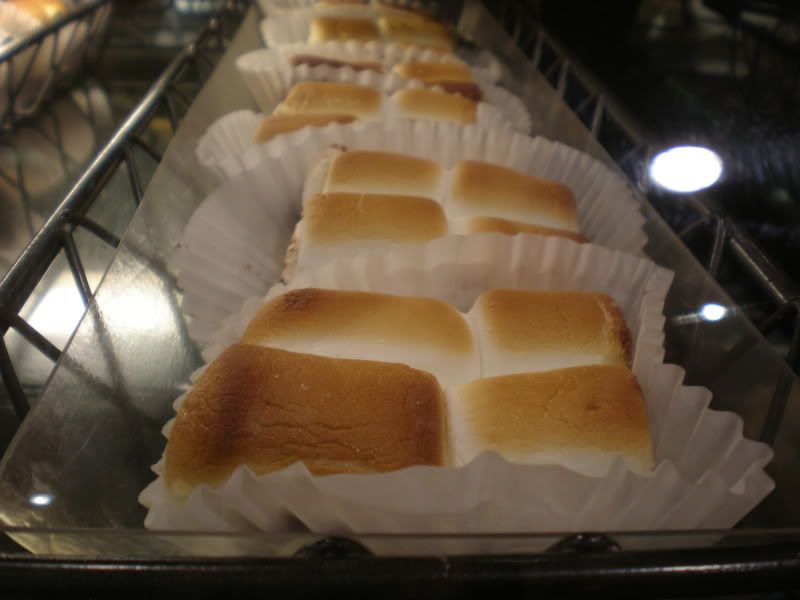 smores in the cafe.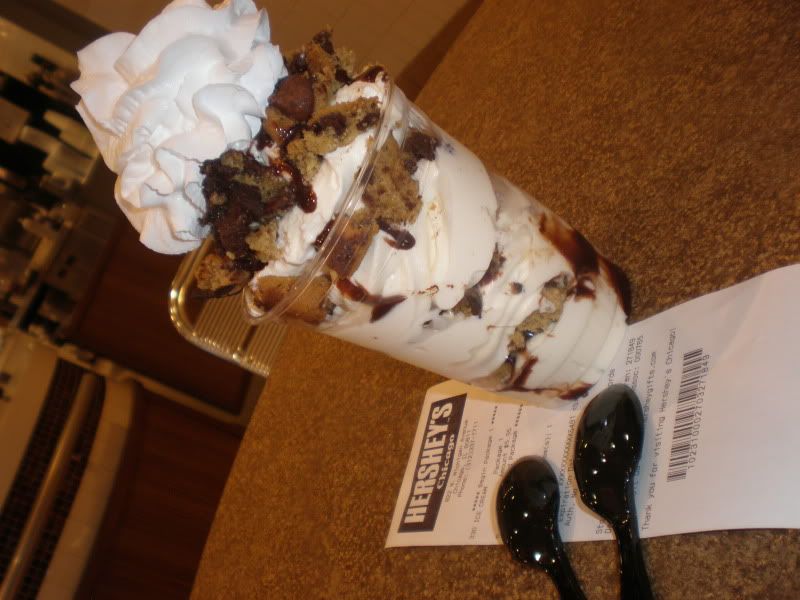 i didnt want to get anything, but my sisters did! they ended up getting a icecream and cookie sundae.
looks yumskis, yet it wasnt that great at all! the cookie wasnt chewy and warm like i was expecting, it was actually very crunchy and stale. we couldnt even finish it all and all not worth the calories!
after our stop we shopped around for a couple hours and of course became hungry again. we decided to find the closest hot dog joint to try out the famous chicago hot dog! the way we picked our place of choice was easy...pick a small shop in the general vicinity we were that was full of people. we ended up coming across this little shop:
Downtown Dogs
804 North Rush Street
Chicago, IL 60611-2006
(312) 951-5141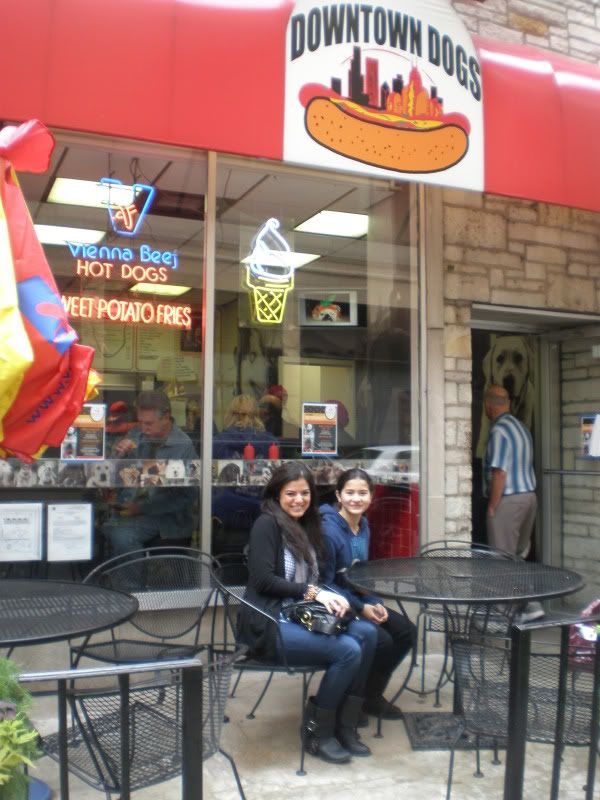 this shop was again, tiny and busy. it was a bit shabby with pictures of dogs all over the windows. the shabbiness of the shop didnt turn me off from gettin my dog from here!
my sister really wanted to try out their sweet potato fries since we've never tried them before, so we ended up ordering the special with potato fries. i really enjoyed the hot dog, but it wasn't outrageously good. and i prefer regular fries over the sweet, but hey now i know.
at the end of our long day of shopping...we decided we were in a seafood mood. i had read great reviews on Shaw's Crabhouse so we took a taxi and headed for the restaurant.
Shaw's Crabhouse
21 East Hubbard Street
Chicago, IL 60611
(312) 527-2722
shaw's definitely has an upscale feel to it, with all the servers wearing bow ties and the multiple utensils laid on the table. i would definitely recommend reservations, we ended up being lucky and showing up at a time no one was around so we scored a booth!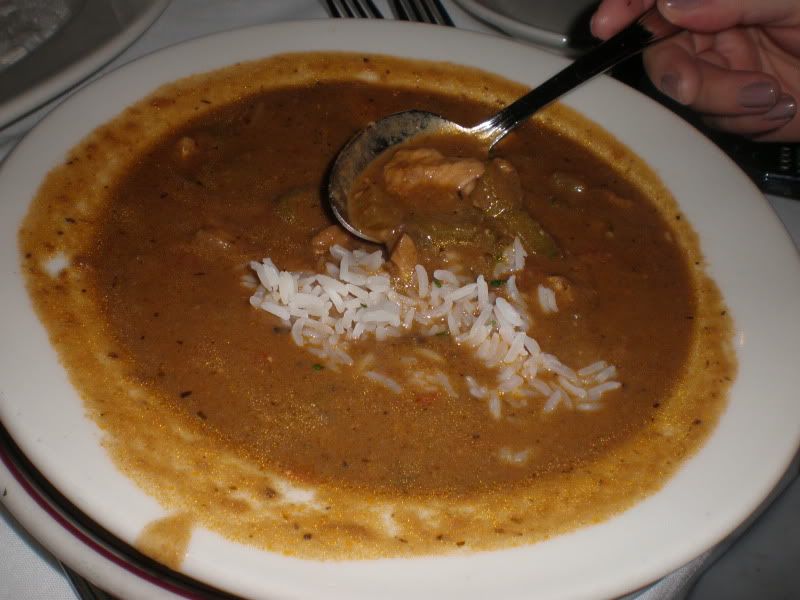 first things first, of course my mom got soup. this time she chose gumbo, one of her favorites.
they had so many oyster choices! i didnt even know there were so many to choose from. with a little help from our waiter he recommended the oysters rockafeller. these were soooo delicious! ugh they were so flavorful and perfect. we gobbled these up.
next up we ordered fried calamari. ugh these were so perfect. they were crispy and chewy and the spice of the batter perfectly complimented the squid. i loved this!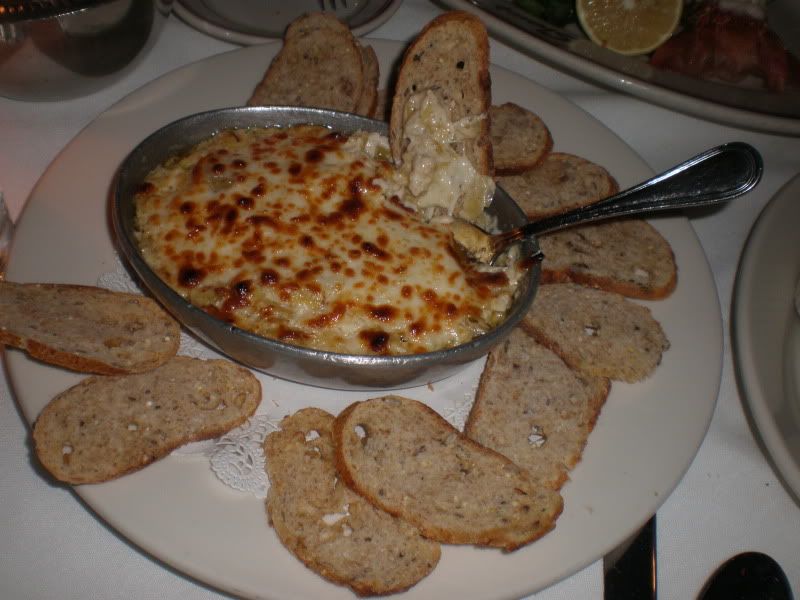 we also ordered crab dip, because honestly how can you go wrong with crab and cheese? soo bad for you, but sooo yummy! i wished the bread was soft instead of cracker like, but nonetheless the dip was good!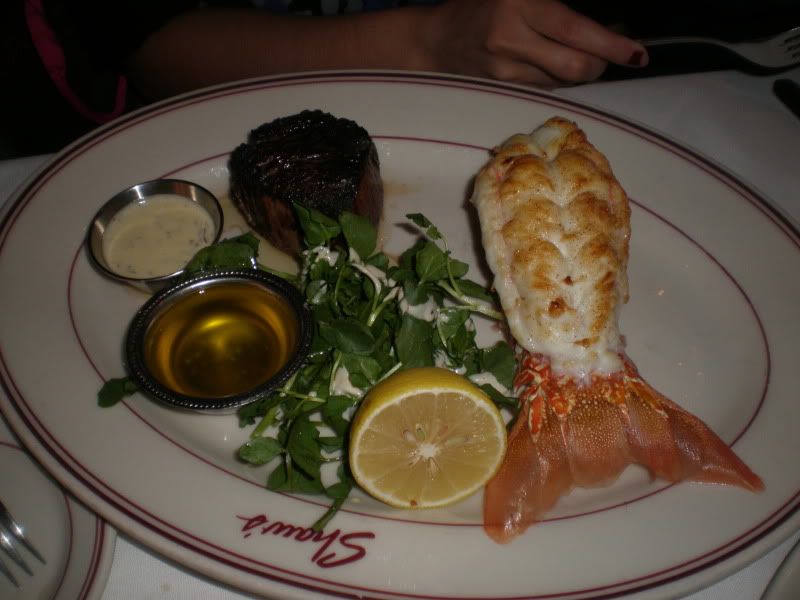 the only entree we ordered (we ordered everything at once and split everything) lobster tail, fillet mignon, and watercress salad. ugh the fillet mignon was so juicy and cooked perfectly, the lobster tail was the perfect texture (not tough but not mushy and falling apart), and the watercress was so fresh and crisp. delicious!
my little sister really wanted to try their homemade ice cream so we ordered a bowl. it wasnt the greatest...
the next day we decided to eat some breakfast then head out to the shedd aquarium. for breakfast my sister read reviews for the best breakfast places and settled for this place:
Lou Mitchell's
565 W Jackson Blvd
Chicago, IL 60661-5701
(312) 939-3111 phone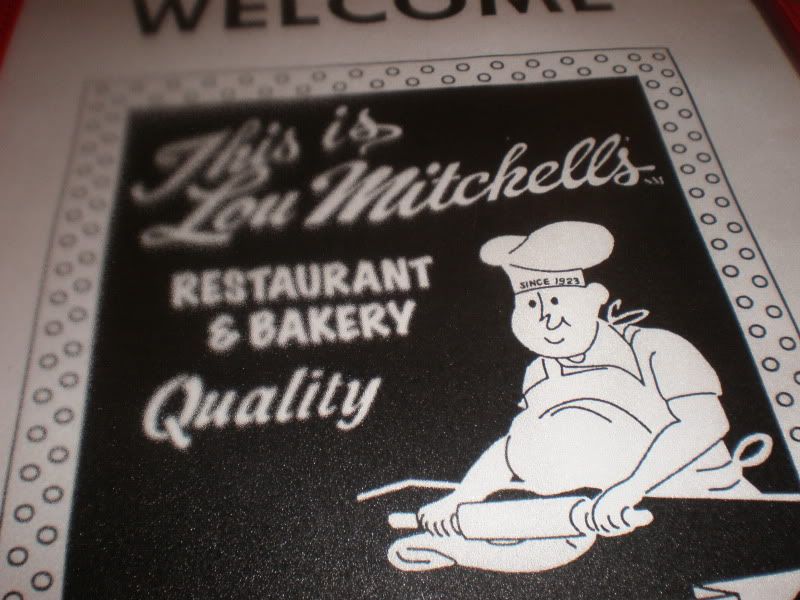 this place was packed as well. the line continued outside! luckily the wait wasnt bad at all since everyone sits together regardless if they know each other or not. as soon the number of seats you need is open, you sit. while we were waiting in line the hostess passed out homemade doughnut holes! they could have used some more sugar but i enjoyed it regardless.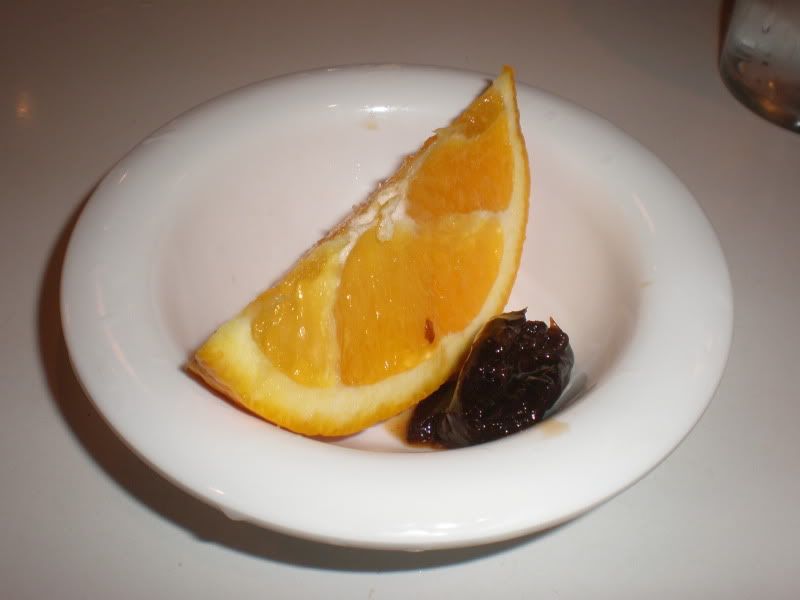 as soon as you sit you get a bowl with an orange and a prune. refreshing!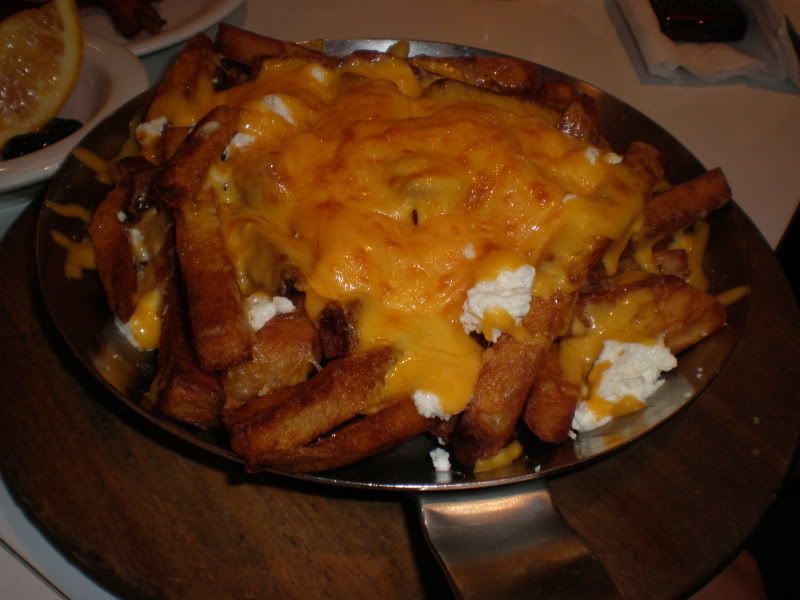 apparently they are known for their fries with cheddar and feta cheese. i honestly didnt care for this. the feta really didnt compliment the fries or the cheddar. skip this!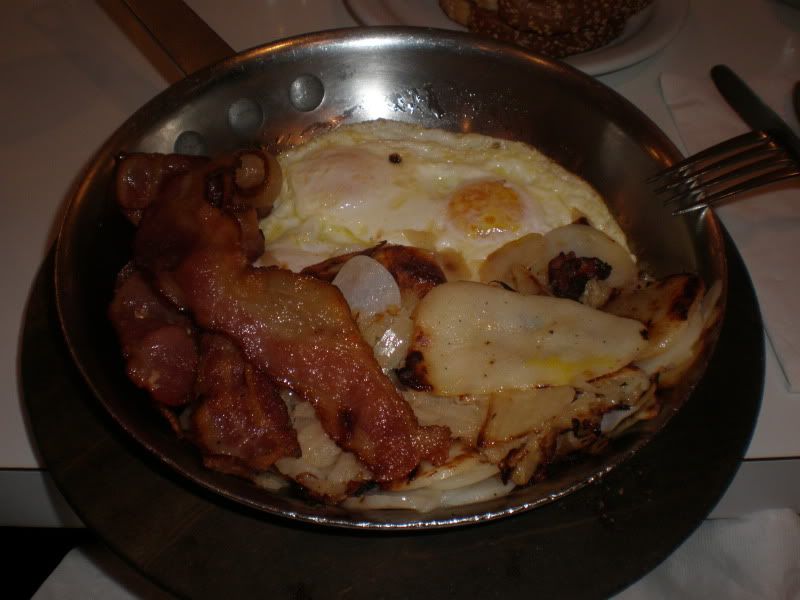 eggs over easy, bacon and hash browns. i was so disappointed in these hash browns! i prefer my hash browns to be shredded potato instead of slices. they really werent that flavorful either.
i really didnt see the big deal with this breakfast joint. i wouldnt return, the food wasnt that memorable.
after breakfast we moseyed on over to shedd aquarium
on the steps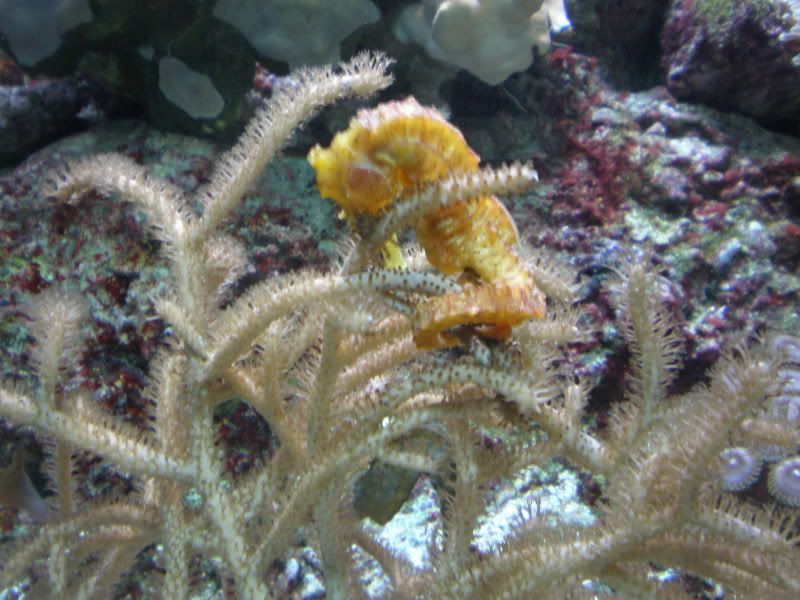 mr. seahorse.
gigantic lobster. yum haha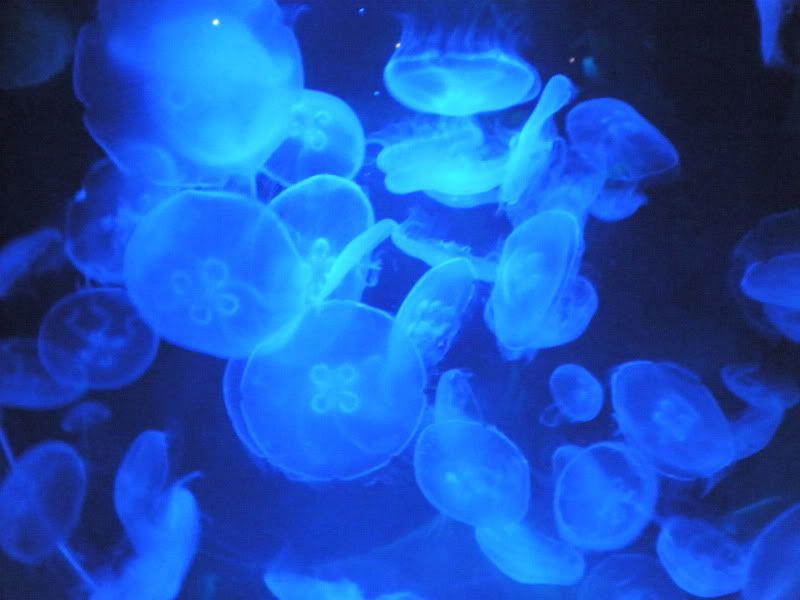 psychedelic jellyfish. i always love the jellyfish section...they are so serene and peaceful looking.
inside the little 3-D theater feature they have.
overall...i really was disappointed with shedd. its pretty expensive (around $30 per person) for a mediocre experience. the place looks impressive from the outside but it really doesnt have that many species to offer on the inside.
to end our trip, we stopped in china town to visit joy yees! cant go to chicago without visiting joy yees
Joy Yee Noodle
Chicago, IL
2139 S. China Place
312.328.0001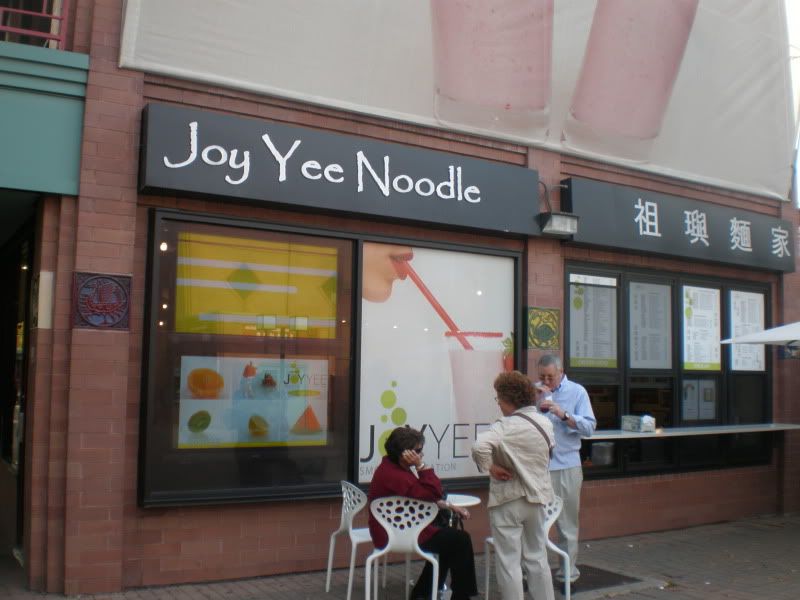 this place is the bomb. if you are ever in chicago, please visit joy yees and order a boba or specialty drink from them. im telling you, if you havent tried it you are missing out.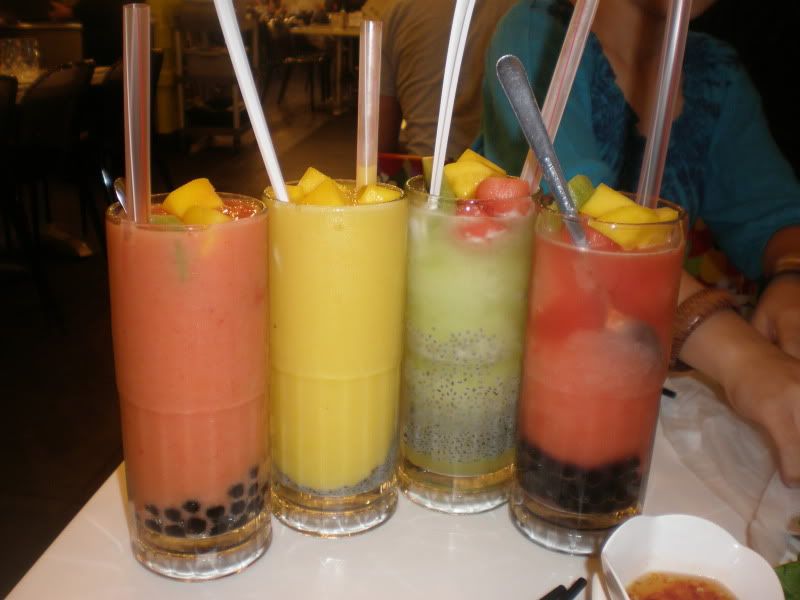 strawberry mango boba, mango boba, my moms (she just chose the picture she liked so i dont know the flavor. it has basil seed in it though), and watermelon. ughhh so good! i look at this picture and wish i had it. they make their drinks with fresh fruit and add fresh fruit on top. so refreshing!
we also order food while we were there. a lot of food actually...we took a lot of it home to eat again haha.
appetizer plate. this was so yummy!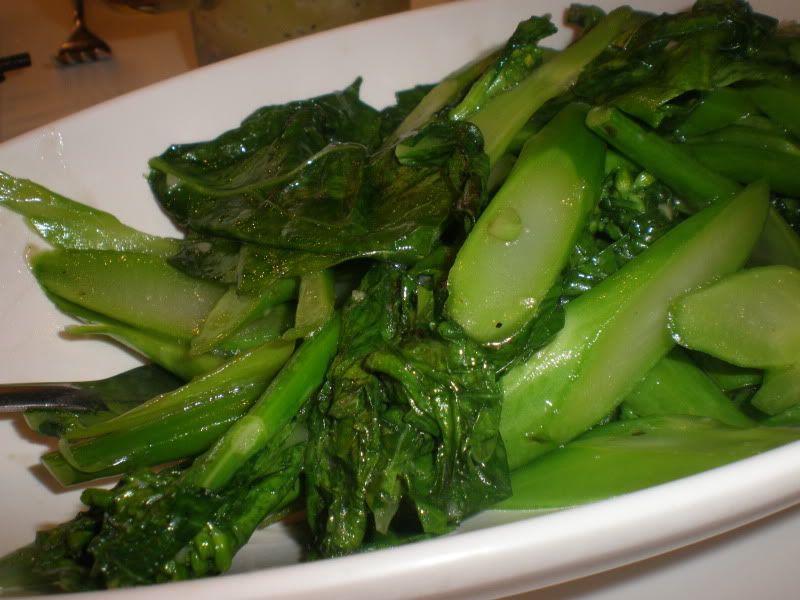 chinese broccoli. i could eat this everyday!
fried calamari. this was very bland.
pho and viet rib sandwich. both look promising, but both tasted awful. the pho was way too herby and the sandwich was just blah. ive had much better.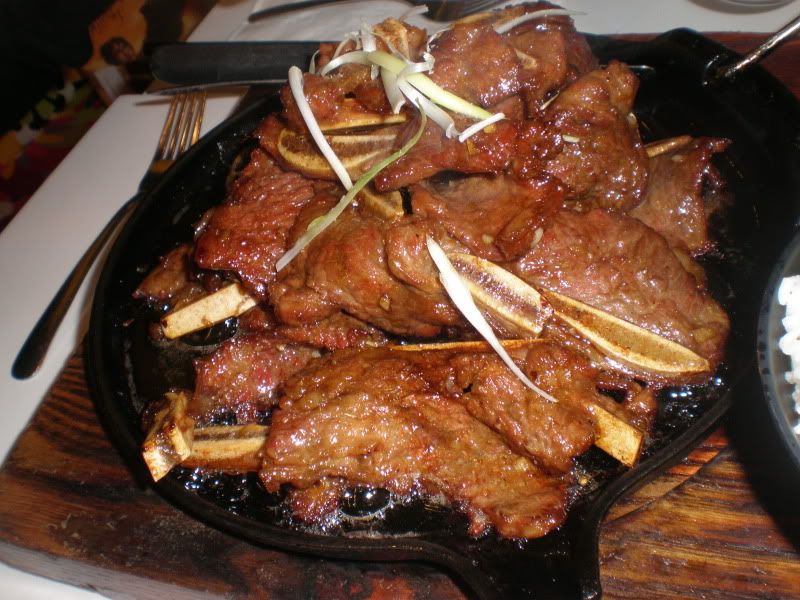 teriyaki spare ribs. so fatty and good! very flavorful, i recommend it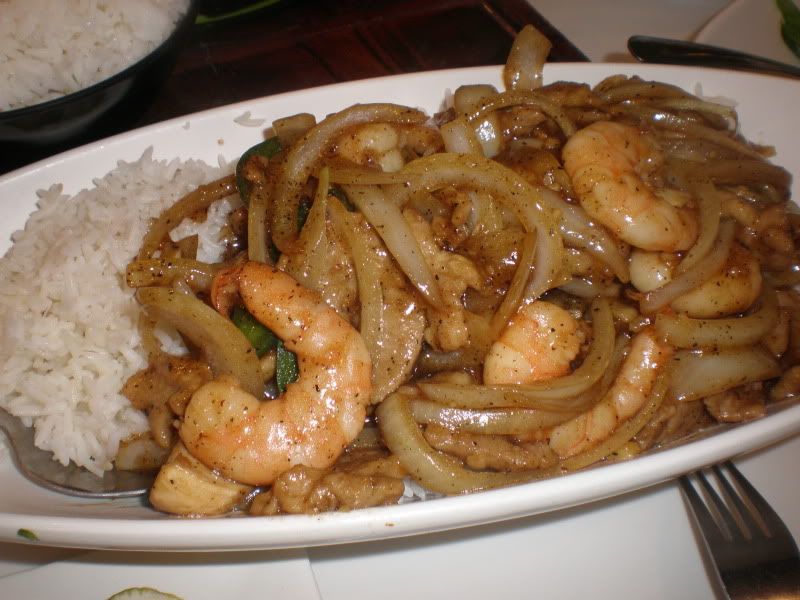 pork and shrimp stir fry. this was good but had a very strong black pepper taste. if you really do not like black pepper, you wont like this.
chicken and pork pad thai. this was absolutely awful. please dont order this, it gives pad thai a bad name.
to end off our trip...we went to the newly opened joy yee plus and ordered frozen yogurt with fruit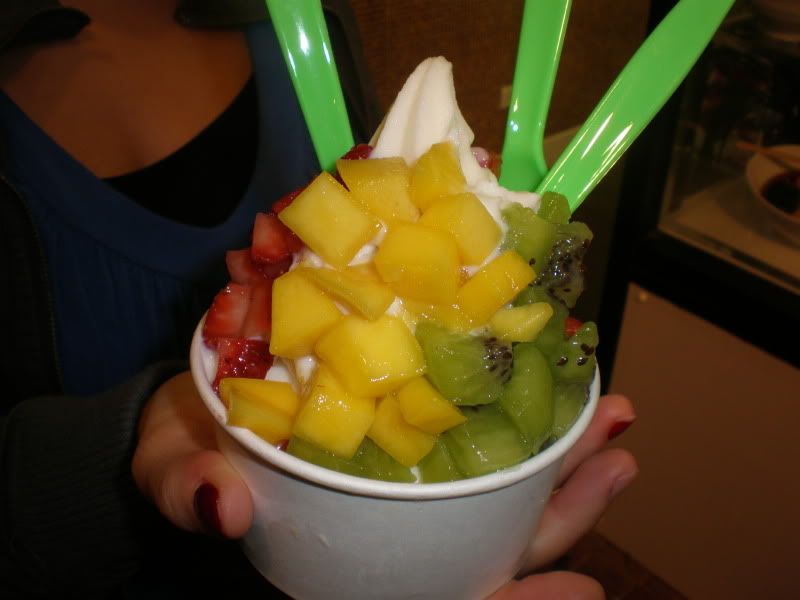 this was soooooo good. ugh the yogurt was creamy and smooth and the fruit was so fresh. perfect end to a perfect trip!