while i was in chicago i spent an entire day shopping. i mostly got clothes and winter stuff but i did manage to stop at the mac pro store to pick up a few items ive been wanting. i must warn you all that i didnt wash the brushes before i took pictures so they will be dirty ha. here's what i got:
mac brushes from left to right 168, 214, 224
224 compared to 217. 224 isnt as dense as 217. 224 is also more tapered. it does a good job at blending. if you had to have one or the other i would say it depends on your eye shape. but i think 217 would be the better choice.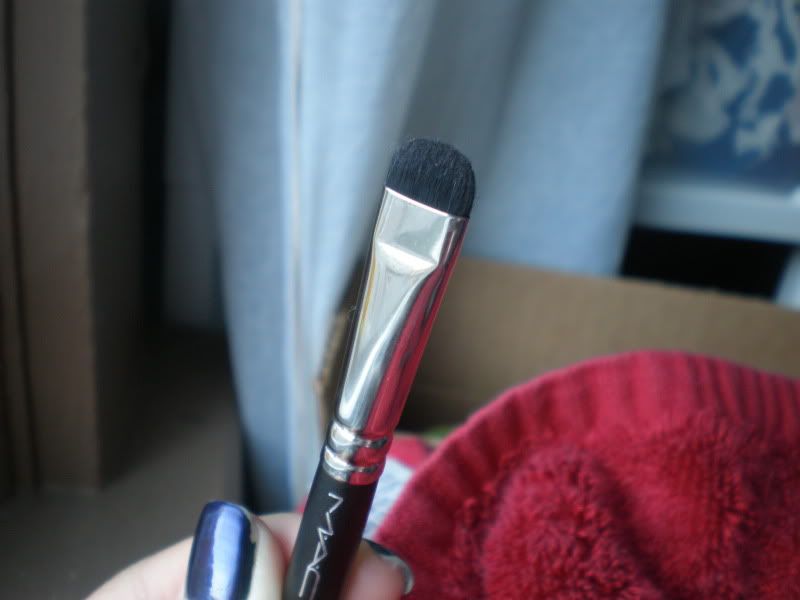 the smudger. it performs alright. i mainly use this for smudging color under my lower lash line but i think i prefer using a 219 for the same purpose.
the 168 is a very soft angled brush. it does its job perfectly. you could use this for contouring if you like that sort of thing :P i prefer using a 109 for that. i mainly use this brush for blush.
mac lipsticks in st germain(left) and lady gaga(right). if you saw
my post last time
, i showed swatches of these two on my lips.
they are similar in color but they arent exactly the same. st germain is brighter, more pastel, and a satin finish. gaga requires more coats to get the same pigmentation but is glossier and a bit muted. both are a bubble gum pink. to me its a bit overwhelming to wear daily. unless you collect lipsticks, i would say you would be good with owning only one...depending on what finish you like and how bright you want your lips to be.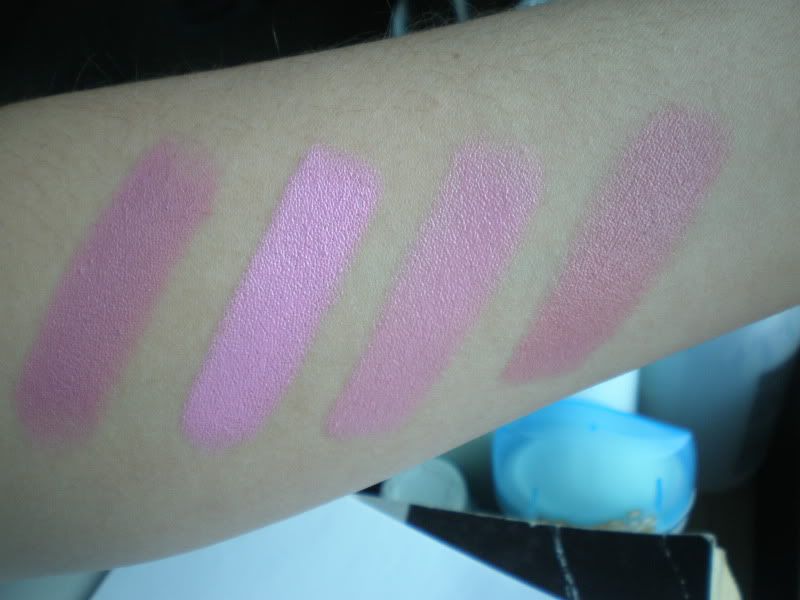 comparing to other lipsticks from left to right: revlon pink pout, st. germain, gaga, angel. i couldnt capture the brightness of st germain because i didnt have the best lighting, but it definitely is brighter than this picture portrays compared to the other three lipsticks. angel is much easier to wear daily compared to gaga.
cream color base in shell, a nude light pink with silver shimmer. i actually picked up two cream color bases, one in shell and fabulush, but i forgot to take a picture of fabulush! so i will have to do a FOTD with it instead...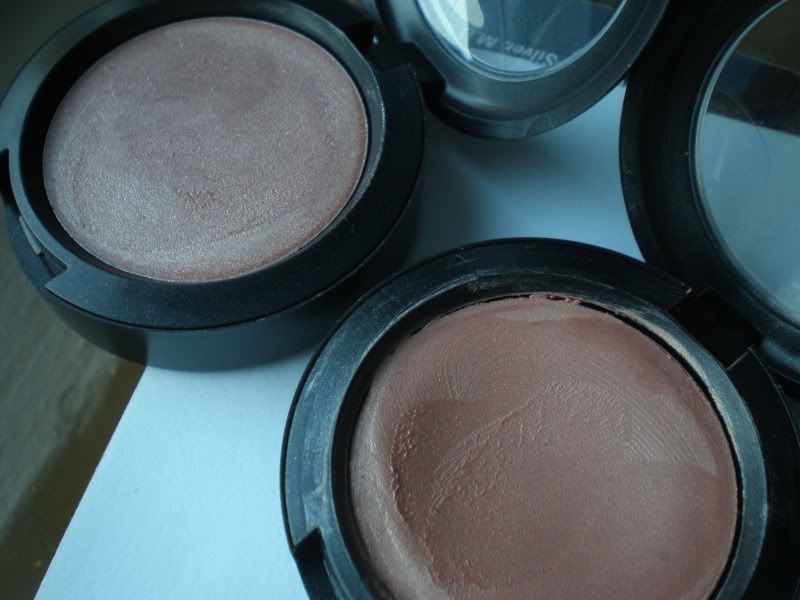 comparing shell to hush which ive had. shell (top left) has more pink to it compared to hush (bottom right). shell also has a different finish and texture. shell has silver shimmers in it and finishes with a sparkle, hush is smoother and finishes more as a frost. i like both equally depending on my mood. if you dont like shimmers too much, i would say stick with hush because shell can be a bit sparkly. i like it thought :)
a closer look at hush(left) and shell(right)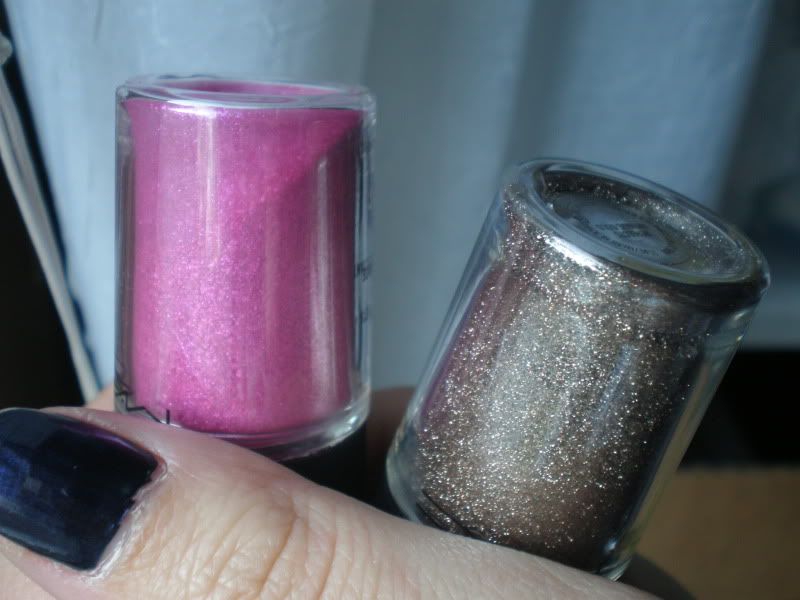 lastly i picked up two pigments (well actually glitters) in reflects antique gold and reflects very pink. i love mac glitters! it was really hard for me to only choose two pigments because the pro store had such a big range of colors! but i stuck with the glitters in the end because they are versatile and look great for night looks.
reflects antique gold on left, very pink on right. ugh antique gold is so gorgeous
here i set them over a black base. this is how i would wear it on my lid to make it stay on my eyes and to make it really stand out.
that is all the makeup i bought while i was in chicago. stick around for part two of my chicago post...ill be posting up all the food i tried while i was there hehe.