just a quick post on some products i've picked up within the month. lets jump right into it...
a sephora recently opened up near me, needless to say i needed to check it out. i bought only a couple things because im trying to avoid spending so much money (good luck, right? ha) here is what i picked up...
shu uemura cleansing oil mini size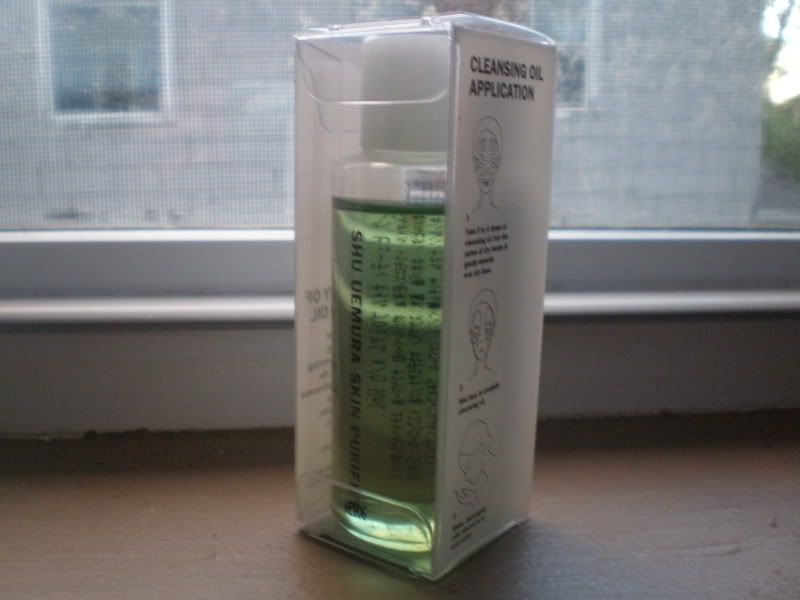 this is a cleansing oil that is supposed to remove every trace of heavy stubborn makeup while refreshing the skin. i will always be on the hunt for the best makeup remover...more specifically, the best mascara remover. this stuff is supposed to be legit and remove everything.
i've only used it a few times, and it is pretty good. nothing amazing, but none the less it isnt bad. i dont think i would buy the full version, just because i dont think it totally removes everything. i still end up with a bit of mascara residue underneath my eyes. but the smell of this product is amazing...cucumber-melon-like. it is very refreshing. it feels weird cleaning the skin with oil, but i got over it and now i really enjoy the feeling of it. it makes me want to explore other brands such as boscia to see how their products fare.
nars eyeshadow duo in galapagos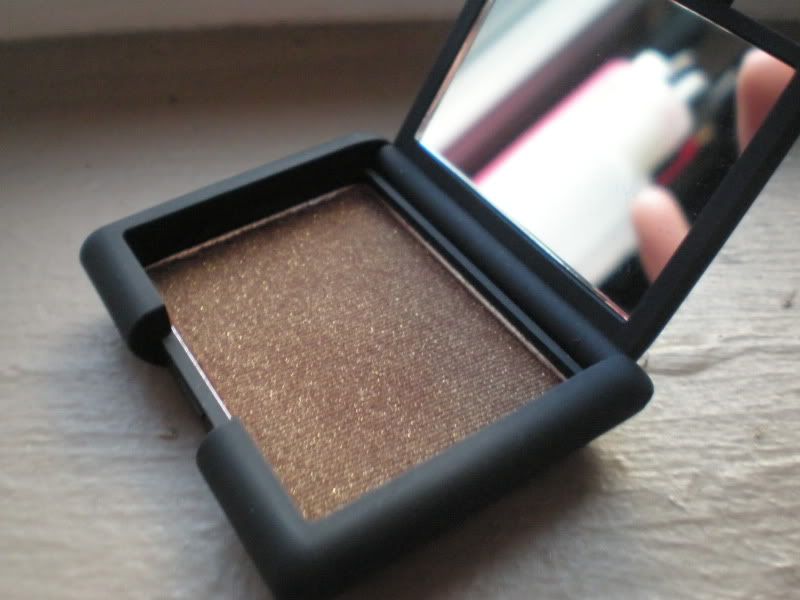 while i was at sephora, i spent the most time at the nars counter. ugh it was so hard to resist buying only one item. but i am happy with my choice, which is not surprisingly a neutral brown ha. galapagos is a gorgeous chocolate brown color infused with gold sparkles. the shimmers are not overwhelming. i love it, i couldnt take my eyes off my swatch in the store heh.
i also bought some things from mac a while back. i wasnt really impressed with much of the products in the to the beach collection, the only thing i picked up was the hipness blush...
hipness is a nice coral pink color. it is a frost finish but i dont see any noticable shimmers. i was surprised that the finish was frost actually because it looks like a satin.
another product i picked up from mac is the vegas volt lipstick.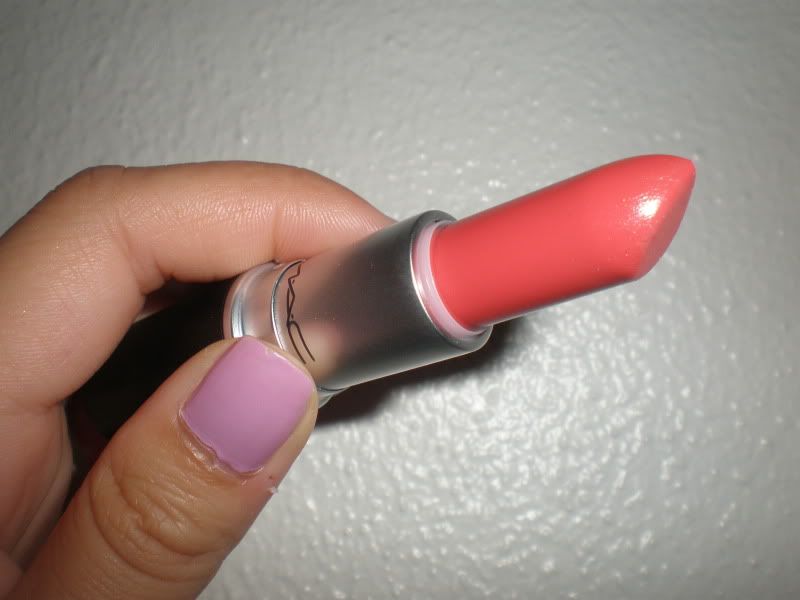 vegas volt is a orange based coral. it is a very bright color, which i tone down by mixing a nude lipstick color with it to make a more wearable pretty coral lip. i will upload a picture of how i wear this lipstick on a later post. i am loving the combination i use. dont let the color in the tube fool you!
while strolling the makeup aisle in my local meijer, i saw some opi nail polishes on sale for half off. so i took a look at what was available and chose the colors 'mad as a hatter' and 'lucky lucky lavendar'. i got a nice surprise when i checked out and saw that the polishes were half off of their sale price, so i bought each of these for roughly two dollars and some loose change. bonus!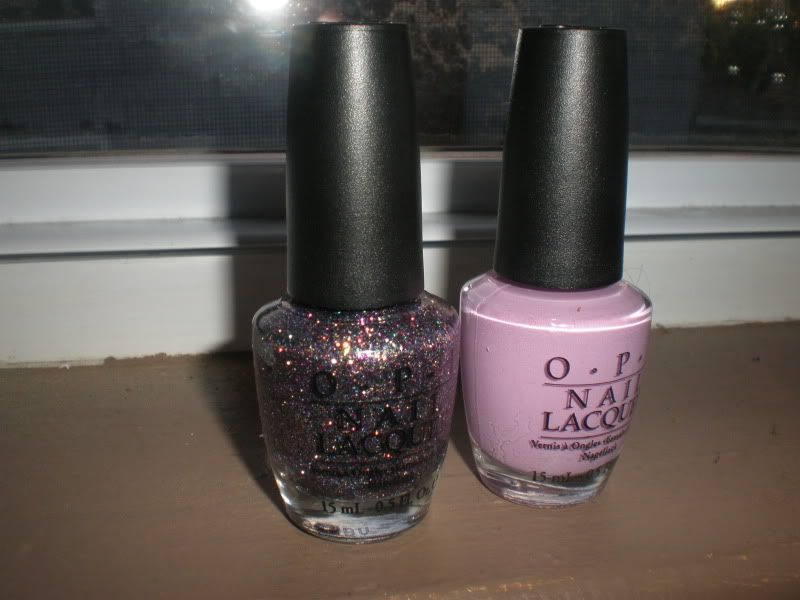 mad as a hatter is a very glittery confetti like polish with mostly blue and silver sparkles. usually i pick only creme colors, but this polish was just one of those things were i saw it and was immediately attracted to the color. i imagine myself wearing this during fun occasions like new years eve. anything sparkly and silver always reminds me of nye :)
lucky lucky lavendar is a creme lavendar color. i love this. i am currently wearing this polish, but i dont want to take a picture of my nails because they are severely chipped ha. the polish applies smoothly like most opi polishes, it only requires two coats. this looks especially good on darker or tanned skin.
that is all i have recently bought. i havent gone too crazy. i hope you had a happy fathers day! happy sunday.