i wanted to a quick post on a couple items i have been using like crazy and have been loving!
big sexy hair hairspray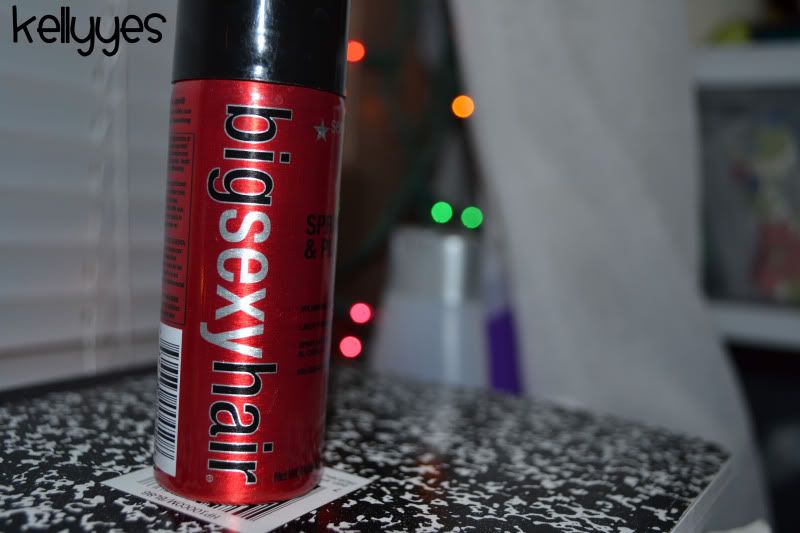 this is the travel version (so i can take it with me when i am in costa rica next week!) but i also have the full verison. so before i review this product i should describe my hair:
naturally very curly, very dry, prone to frizz, hard to straighten, does NOT hold a curl for long (with a standard drugstore iron, it lasts about 20 minutes! with a high end iron a couple hours), i have thin strands of hair but lots of it so i have medium volume overall. i can not brush my hair dry (frizzy disaster) and i can not blow dry my hair without a diffuser and some sort of product incorporated in my hair (again, frizz ball).
i have tried many different types of drugstore hairspray (tressume, garnier, herbal essences, pantene pro v to name a few), and seriously none of them do anything for my hair! for me, the purpose of hairspray is to hold the curls i make with an iron and most importantly, to add tons of volume. i dont care much about if it has the ability to be brushed out or not. with this hairspray, i get these results: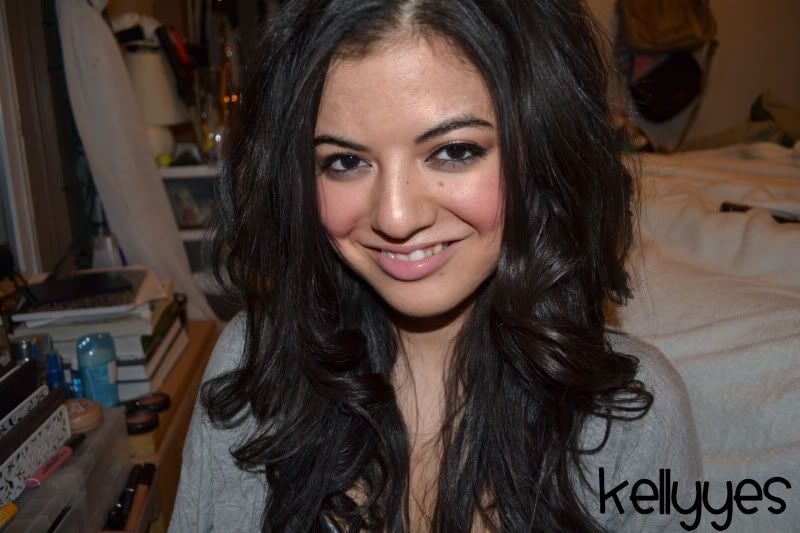 fluffed and ready.
this is the best hairspray i have ever tried. i am seriously in love with it. it adds so much volume to my hair! i usually use it after teasing my crown as well as when i spray at my overall roots and fluff my hair to give even more volume.
the only con i could see this hairspray having is it can get a bit stiff and hard if you go overboard, but that is easy to avoid (just don't spray too much ladies!). it also has your expected hairspray scent, but i dont find it to linger long. i absolutely love this hairspray and i would definitely buy it again. i havent dabbled too much in higher end hairsprays so you ladies will have to tell me your favorite ones! please share what is your favorite, i'd love to know.
btw i also used this hairspray in
THIS
post as well as in
THIS
post.
physicians formula shimmer strips in vegas strip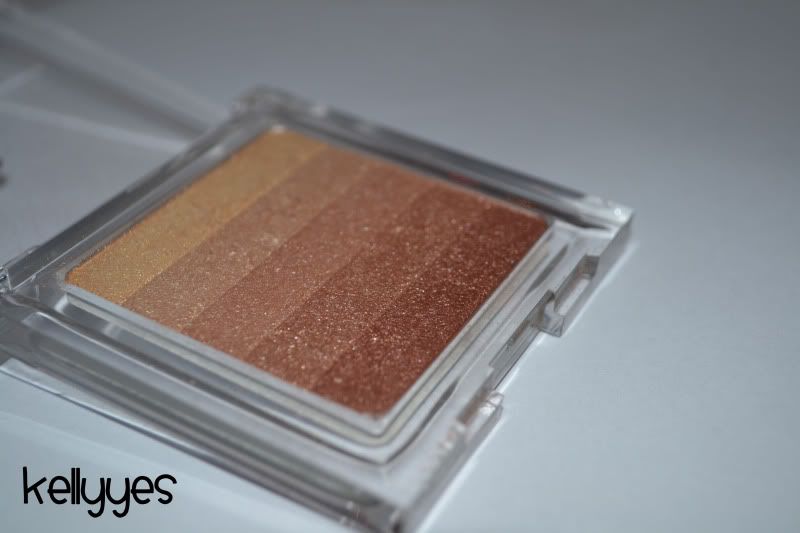 this is something i've had buried in my sea of makeup and had forgotten all about it. i randomly decided to use it last week and i continue to keep reaching for it.
it is not by all means a must have product, but it is a very decent one. i have been using the lighter end for both highlighting (inner corners of eyes, cheekbones, bridge of nose, cupids bow...) and the darker end as an all over eye color for busy weeks (like i have been having lately). it is a shimmery/frosty finish, so if that isnt your thing i would avoid this. it is subtle though. ive been wearing this with a bit of blush, mascara, and lip gloss and im out the door.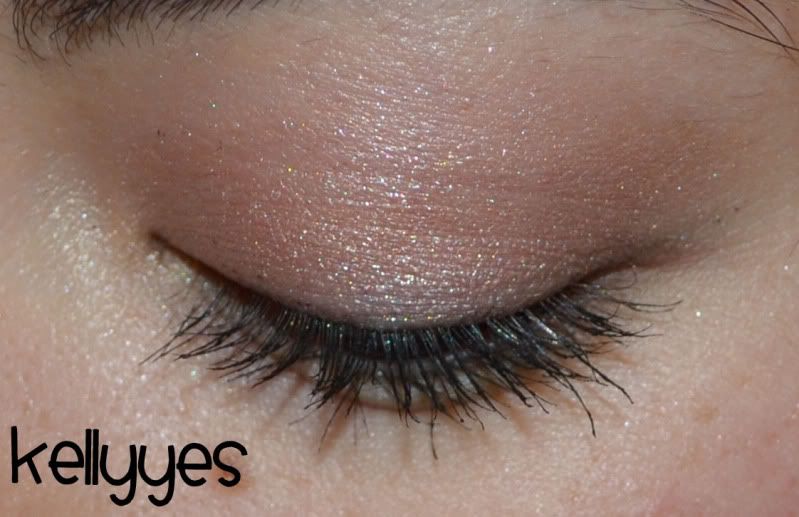 a subtle shimmer that still looks natural. im only wearing the shimmer strip and voluminous mascara here!
another good thing with this product is it looks SO beautiful swirled all together and dusted all over the shoulders, neck, and arm area for nights out or special occasions. that is what i primarily used it for before i discovered it recently!
so those are the two things i have been using like crazy. what are you loving? and dont forget to leave your fave hairspray recommendations!