here's a quick face of the day i did yesterday. pretty neutral and more on the taupey brown side, rather than my normal browns.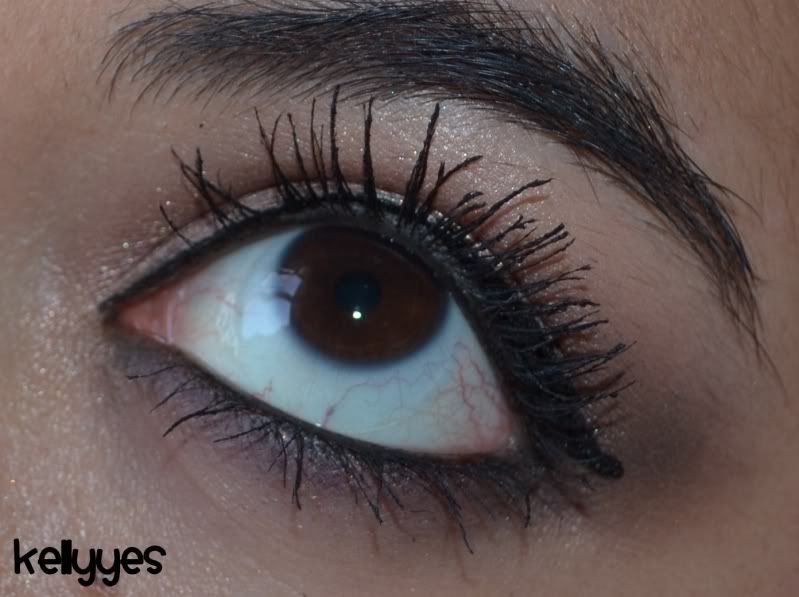 i also wanted to show you guys my lashes after using the ysl faux cils after it has dried out a bit. you can see it doesnt clump nearly as much and adds a decent amount of volume while being jet black.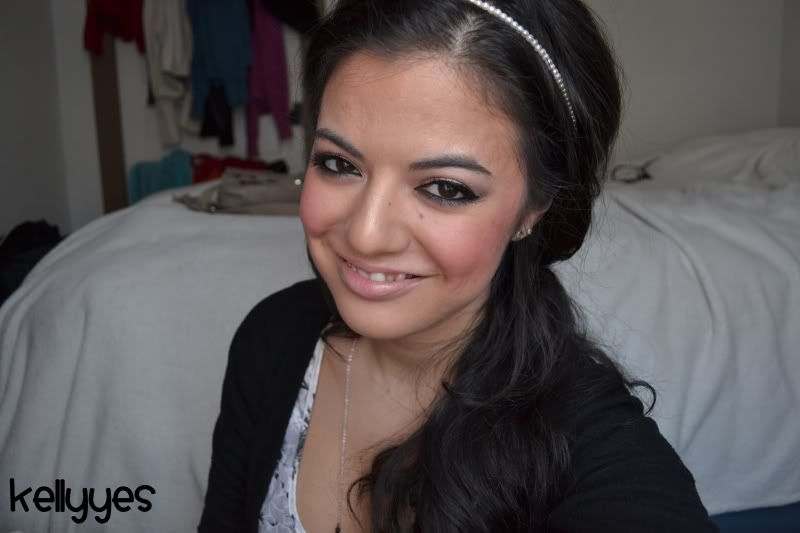 face:
maybelline dream smooth mousse
mac MSF med+
bonnebell glimmer bronzer
nyc sunny bronzer
nars desire blush
ccb in hush + nars albatross as highlight
eyes:
mac pp in quite natural
naked lunch all over lid
satin taupe in crease
dark devotion in outer v
scint as highlight
lineur intense carbon black liner
mac smolder on waterline
ysl faux cils mascara
lips:
light layer of gaga
mac florabundance lipgloss
hope you all are having a good day!