so almost a month ago, i picked up the ysl faux cils mascara in noir radical. since i have had a decent amount of time to fully use it, i've decided to let you guys know my thoughts on it. i've heard all the hype about this product, with its claim to give full voluminous lashes. before i purchased this mascara my all time favorite mascara was MUF smokey lash. and after? well, i still have to say MUF wins...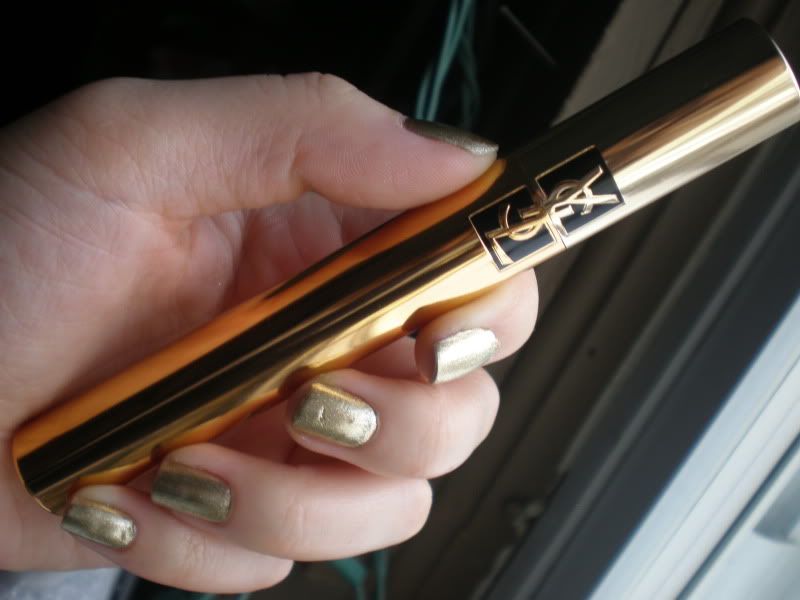 comes in a luxurious heavy weighted gold tube.
comparing loreal voluminous (bottom) and ysl faux cil (top)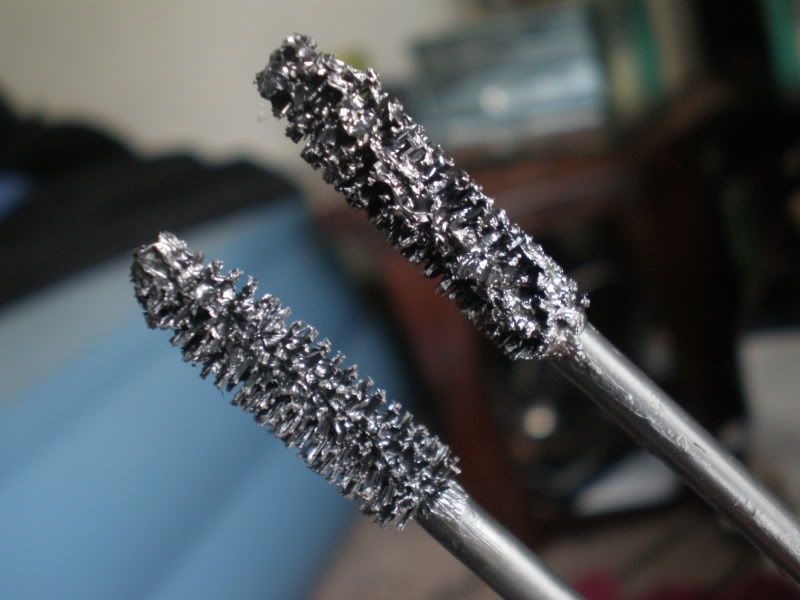 the brush has regular bristles that are NOT made of plastic material. the brush is also thinner and fuller than loreal's. you can see how the product really clings to the brush, which isnt the best attribute as this makes application not the cleanest and very prone to clumping.
as for it's performance on my lashes...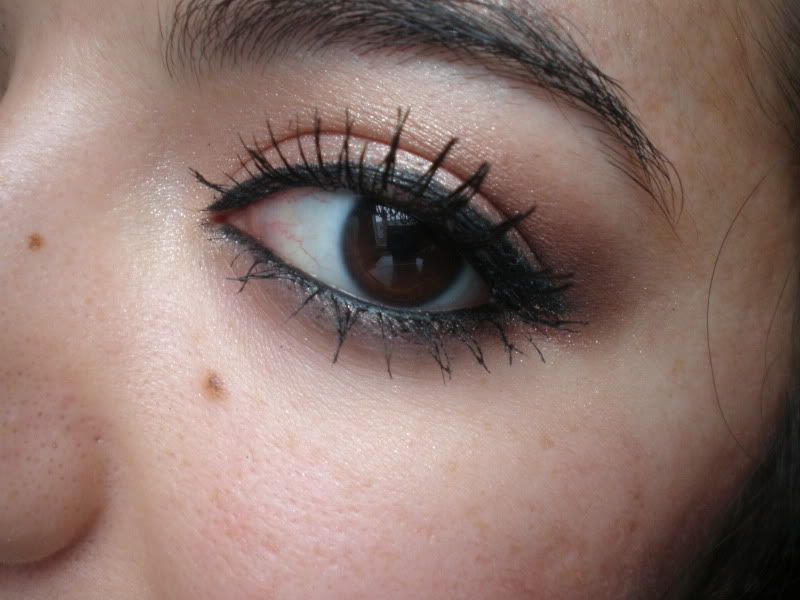 there is a bit of volume (nothing extraordinary) and the color is very black.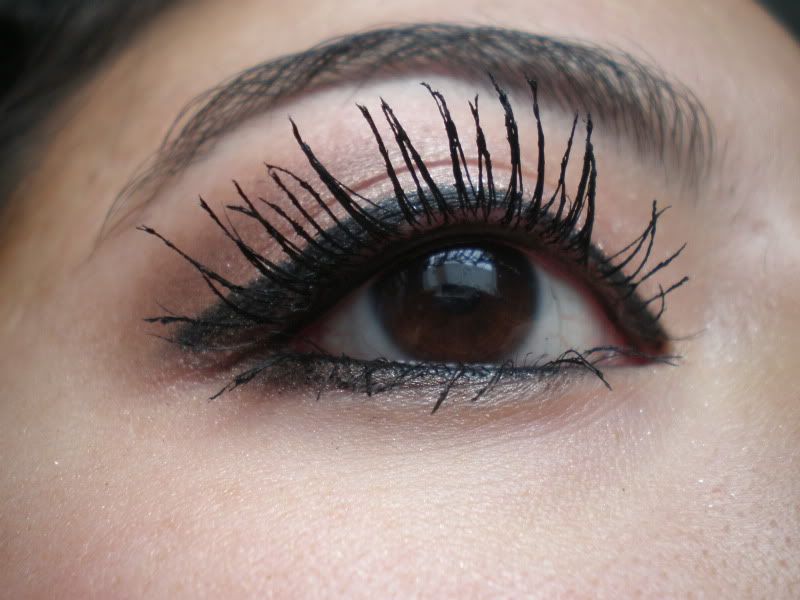 if you can see with my lashes, the mascara clumps like crazy on me! this was taken during the first couple weeks of use.
i have to say i would not repurchase this mascara. i think the problem is that the formula is just SO wet. i had to wait a good three weeks before i could stand using it again, since the formula aired out and didnt clump anymore. after waiting the mascara performed beautifully; it didnt clump, it was a rich black still, it gave me decent volume. but for the price (30 USD), i feel like a high end product like this should not require me to wait for it to perform how it is supposed to. for drugstore i can take it since you get what you pay for...but for high end it is unacceptable!
another annoying trait this mascara has that i need to mention is that it transfers under my eyes. i can't stand when mascaras do that! i really wish i could love this mascara, but the faults override the good. MUF smokey lash is still my number one, even if it does dry out super fast!
have you tried this mascara? am i the only one that had a bad experience with it? what high end mascara is your favorite? i want to try another that boasts black, voluminous lashes!