my surroundings are suddenly sunny and all i've been hearing for the past two days is the splashing and drippings of the ginormous icicles and slumbering snow falling from the rooftops and trees. i know i am not the only one happy to say good riddance to the snow! it is probably a short lived warm spell, but i will take it for what it is without complaint.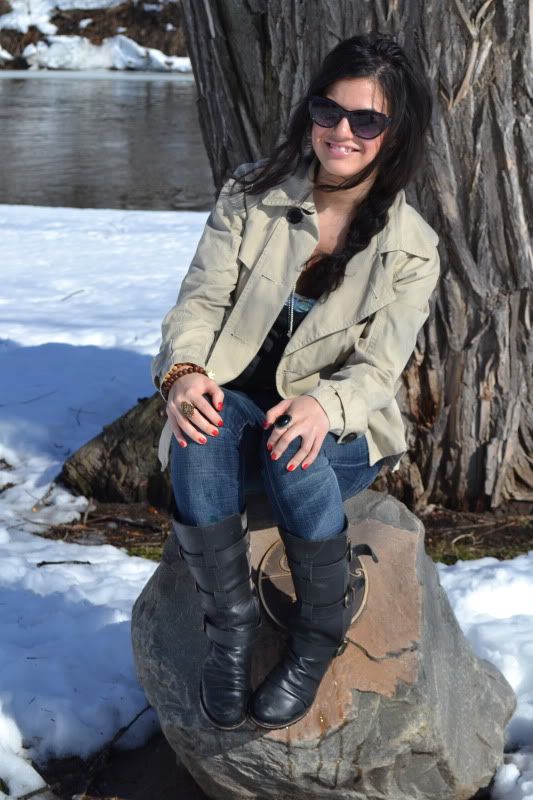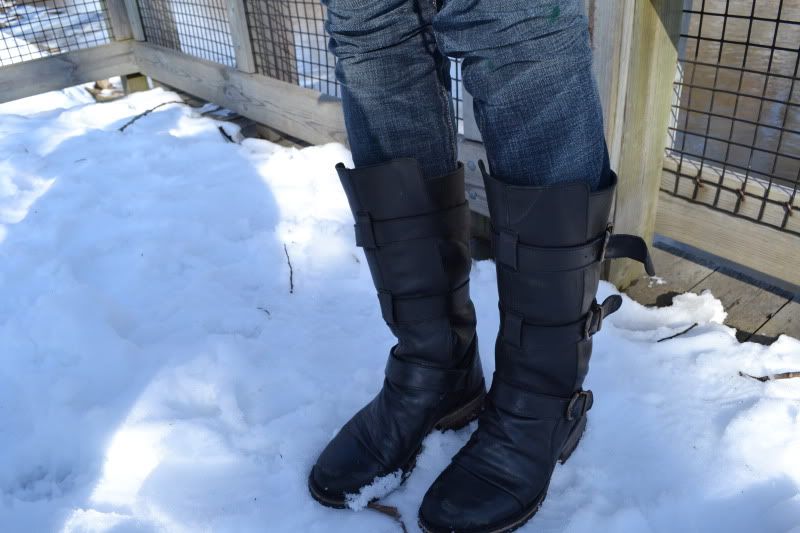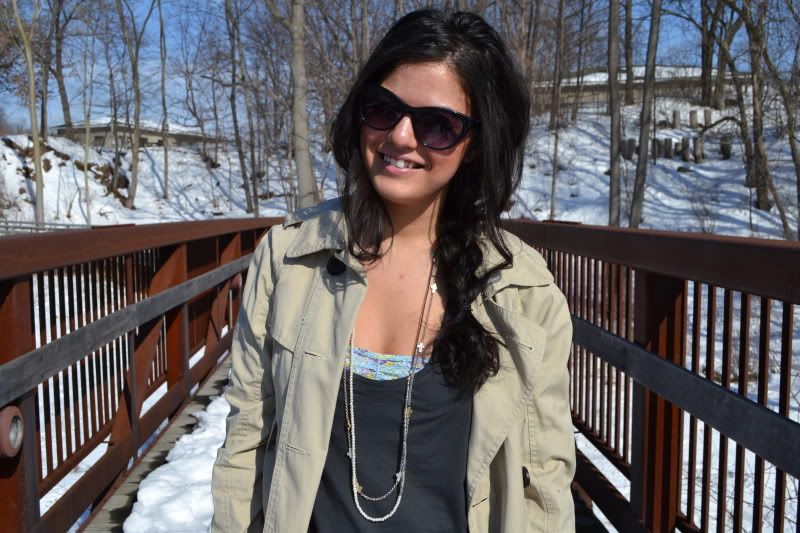 messy carefree hair so i am free to run around as i please.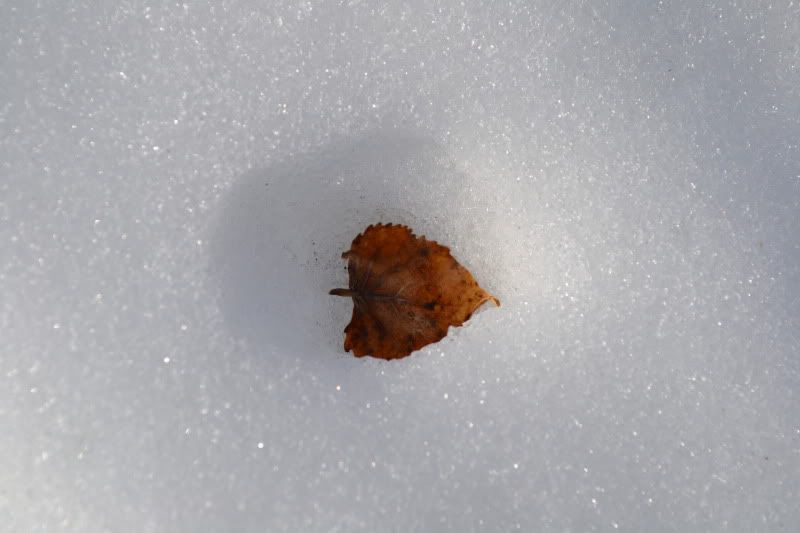 look at this little guy hiding away.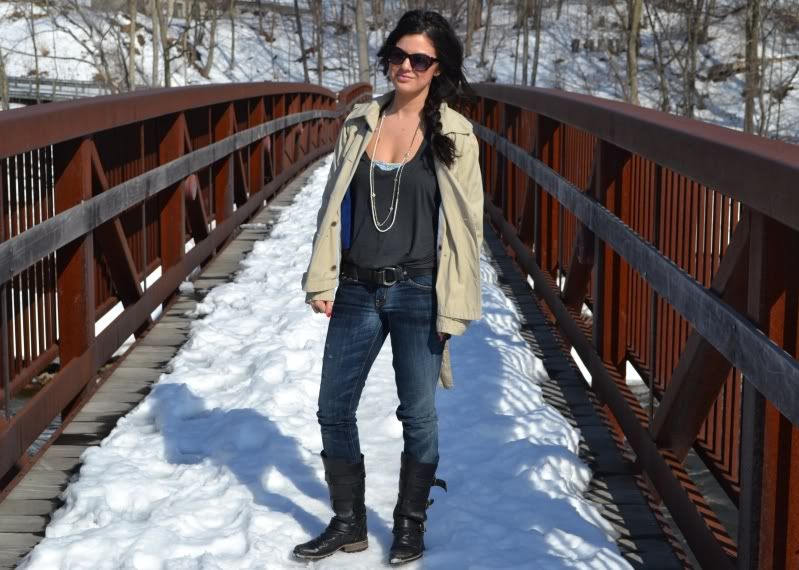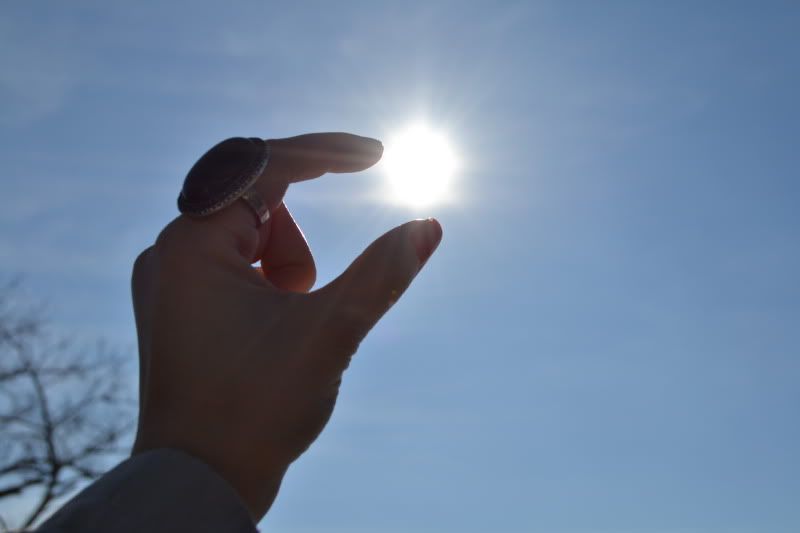 sometimes i wish i could just grab the sun to make it stay put.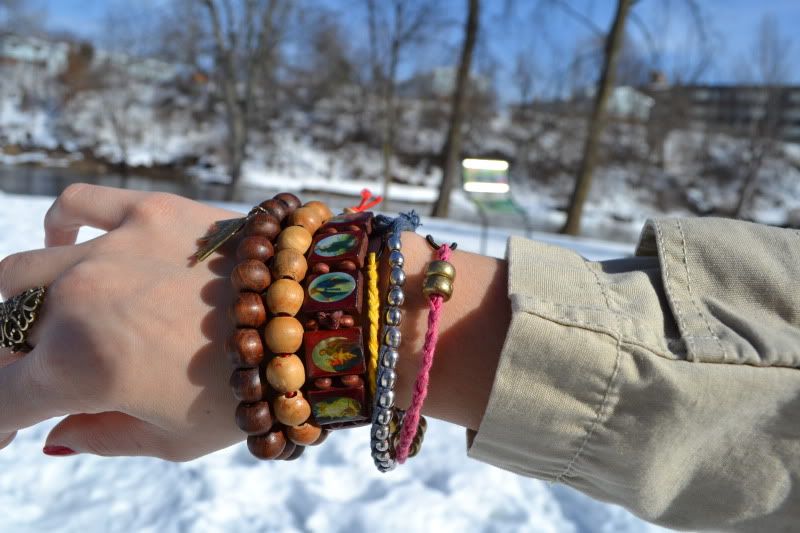 haha im pouting because the camera is too close to my face. but check out my adorb cat eye shades 8)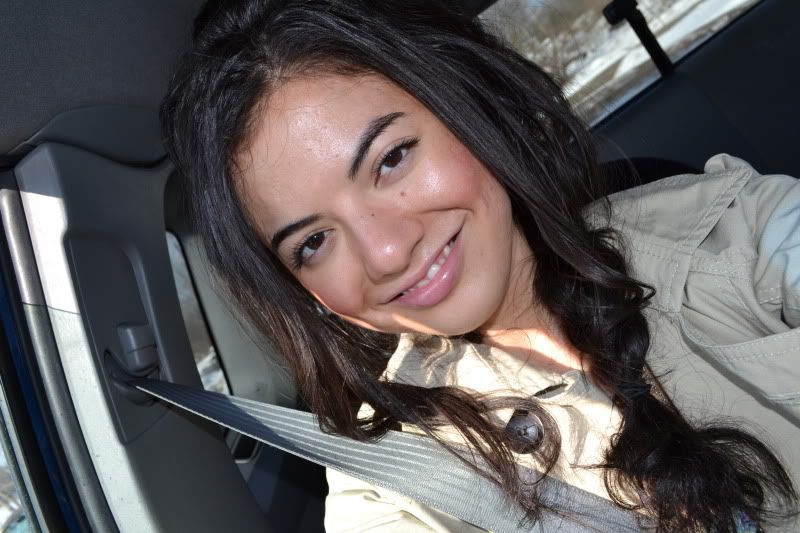 excuse my glazed eye appearance; def the sunglasses fault ha. this is my carefree makeup look. ive been rocking this for the past couple weeks. its easy, fast, and natural. sometimes i like to take a break from all the makeup, you know?
face:
mac MSF in med+
bonnebell glimmer bronzer
cargo med matte bronzer
nyc blushable color stick in plaza pink
rimmel peach blush
mac ccb in shell
eyes:
loreal voluminous mascara
lips:
bonnebell gloss in strawberry parfait.
outfit:
trench from macys
top and bandeau are from ae
current/elliott jeans
gap belt
steve madden boots
f21 rings & necklaces
bracelets from all over
sunglasses from target
polish is opi 'color so hot it berns'
what is your carefree look?