i am a blush fiend. there i said it. blush definitely is my favorite cosmetic hands down. with that being said, if you didnt know already, nars is my favorite brand when it comes to blushes. i love the color range, pigmentation, and wear time. i even think their pricing isnt too outrageous for such a phenomenal product (drugstore may be cheap but i dont get the same color intensity and wear time!)
i added two more blushes, taj mahal and gilda, to my collection when drugstore.com had their 20% off sale. instead of doing a post only spotlighting these two colors, i thought i might as well do a roundup of all the nars blushes i currently own.
taj mahal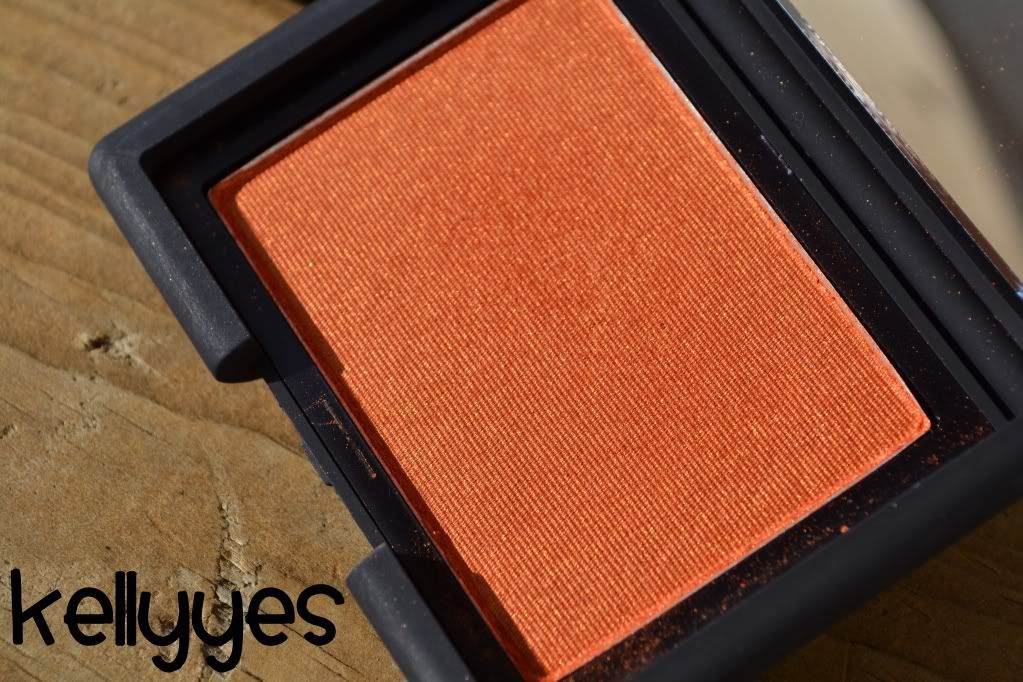 a shimmery burnt rust orange color. this is a wonderful color. especially for olive/yellow toned gals. i used this the whole time i was in cali. i will have to do a FOTD with this color because i feel most people think it is such a bizarre color to add to the cheek. i must disprove this!
gilda
a matte dusty coral. i had been longing for this color ever since i got into nars but always picked the more unique colors first. after getting it i must say it isnt my favorite out of my collection. not that there is anything wrong with it since it IS a beautiful color...but i just feel like it is not unique and is very dupable. i like it, but i find i dont reach for it often.
deep throat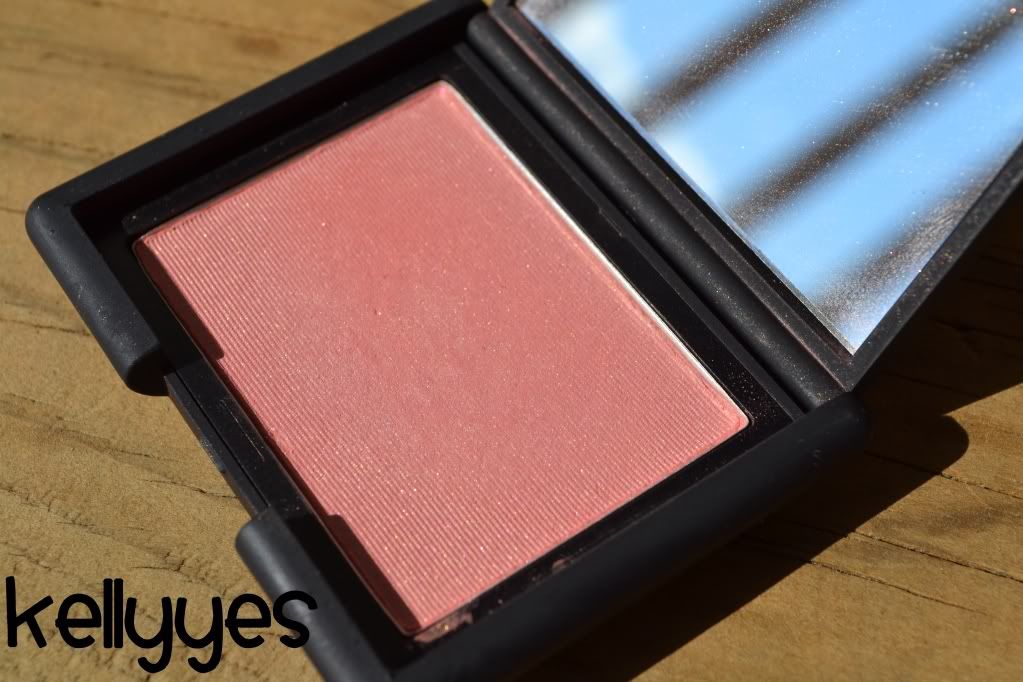 a shimmery peachy pink. i wont go into too much detail with this blush (again) because i swear i have talked about it at least three times already. one of my favorites, looks the best paired with bronzer.
exhibit a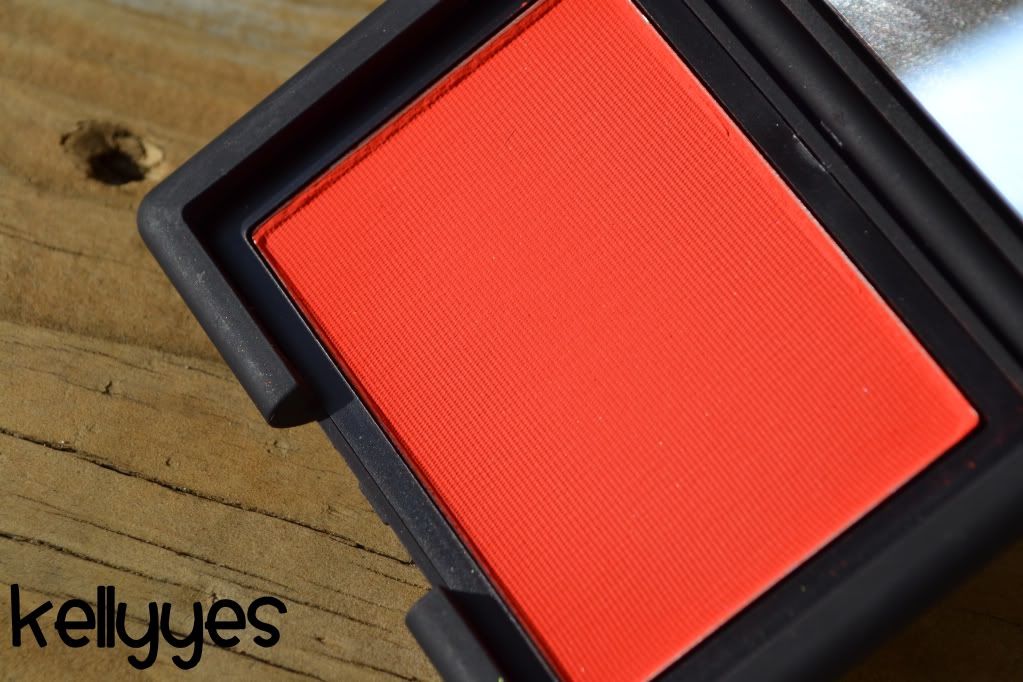 a matte red/orange. scary in pan, wonderful on the face. when i first got this i refused to use any other blush for a straight month. it especially looks good for those "im not wearing that much makeup" days. it adds a really nice natural flush with the smallest amount. seriously i dont think i will ever run out of this because when i do use it, i only dab lightly once for each cheek.
sin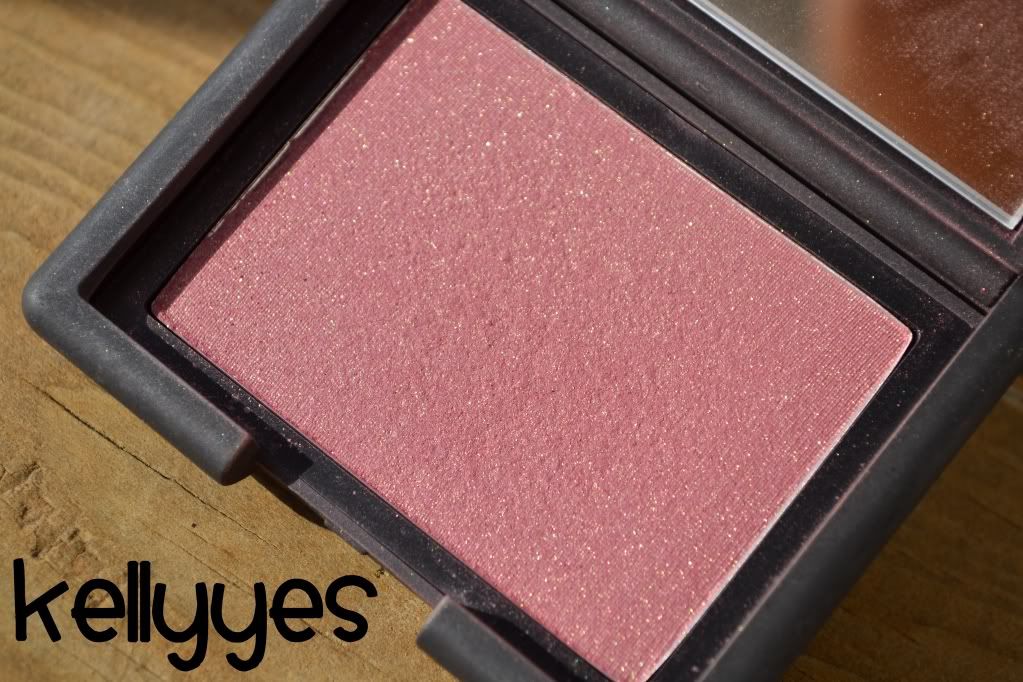 berry with a beautiful gold shimmer running throughout it. this is another nars blush that i neglect but still really like. the shimmers don't translate the same way in the pan as it does on the face. when i wear sin it is just a beautiful berry sheen, not a hot glittery mess.
madly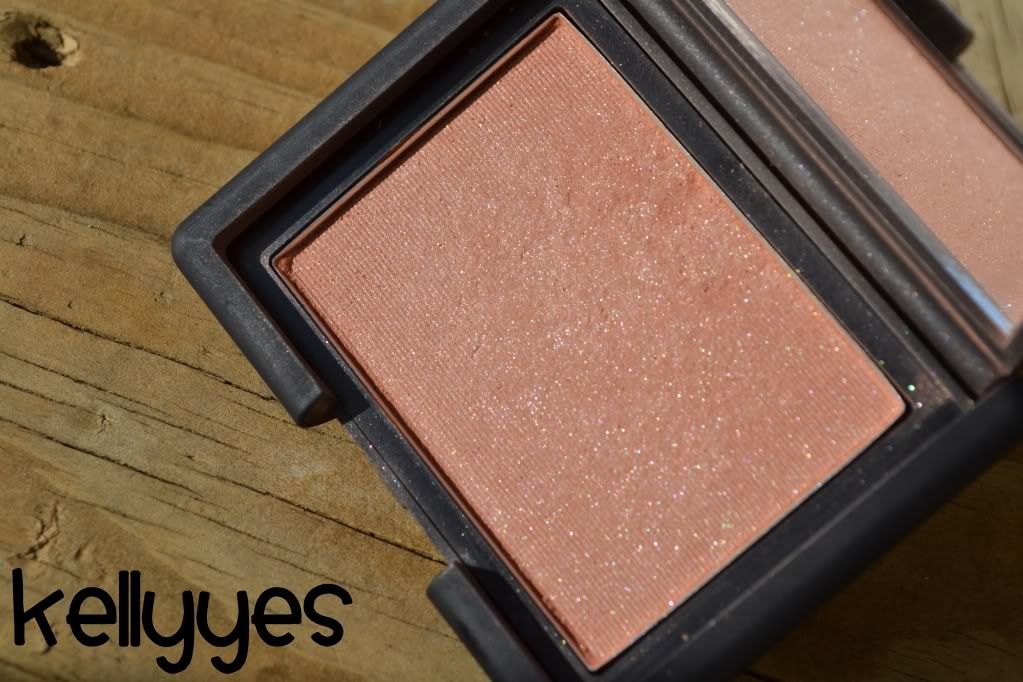 a shimmery warm beige with some pink. this is one of my favorite blushes, which is funny because in the pan it looks completely boring and dull. on my face it just warms it up so nicely and adds life. very neutral but in the best way. not overly shimmery, just perfect.
desire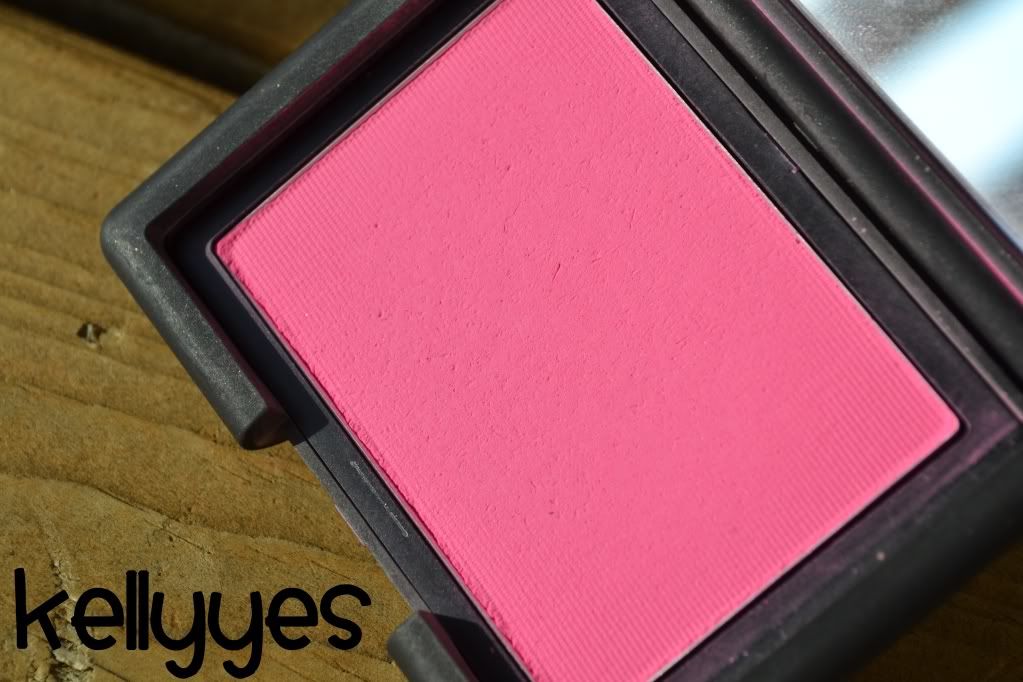 a matte hot pink. oh how i love desire. if this color ever disappeared i would cry. it is so beautiful in the pan and on my cheeks. this is another color you do not need a lot of product to get the look you want.
angelika
a baby pink with silver sparkles. i think out of all my nars blushes i reach for this one the least. unlike the other shimmery shades, angelika's glitters DO transfer to my face. the color is pretty, no doubt, but i usually save this color for night time when glitter is more socially accepted ha.
amour
a matte darker peachy pink. a lot of people compare this color to being the matte version of orgasm. i dont really agree with that but regardless i love amour. it is very flattering on my skin tone, a nice warm flush of peachy pink without any shimmers. i like to use this when i wear white, it really makes the color stand out.
albatross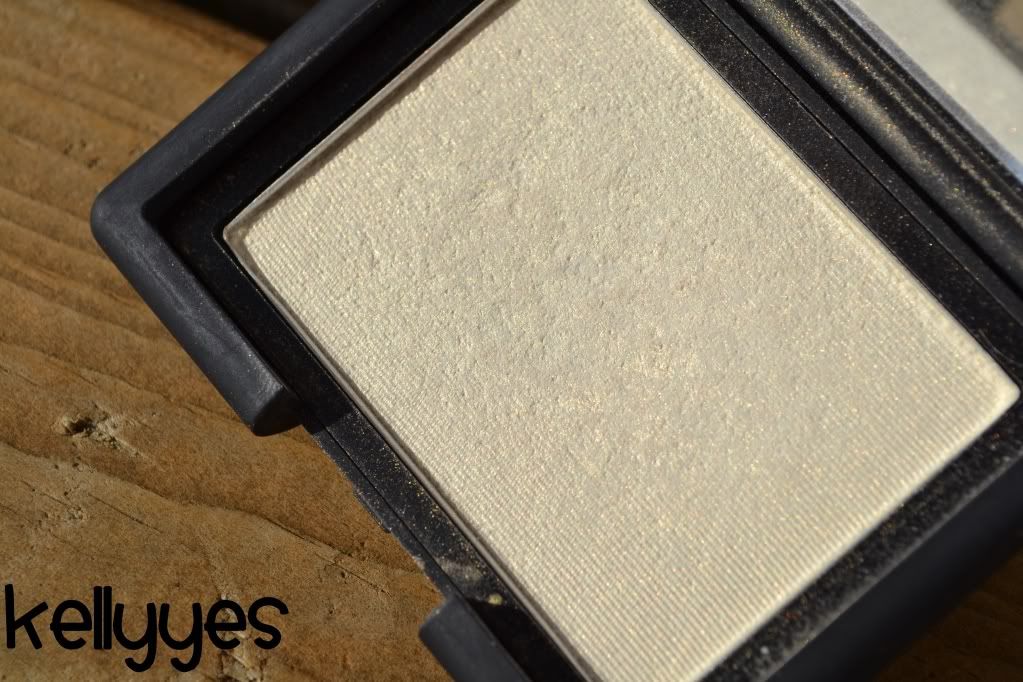 technically this is a highlighting blush powder...but ill include it for kicks. it is white in the pan but when swatched on my skin the white vanishes into glowy multidimensional gold wonderfulness. one of my favorite highlighters for sure.
swatches: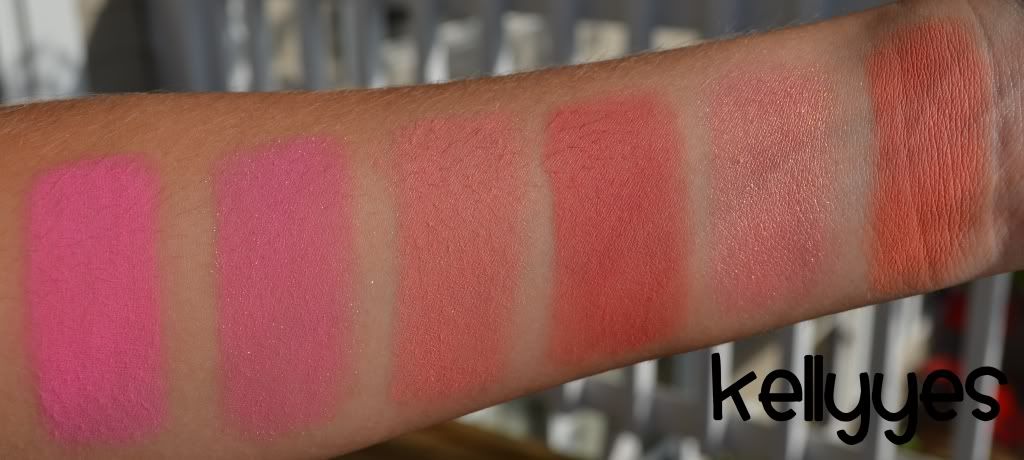 (from left to right) desire, angelika, deep throat, amour, orgasm, gilda.
**btw, if you were wondering why i swatched orgasm but didnt have it pictured, it is because i used to have the full sized orgasm but i gave it to my sister. i used my laguna/orgasm duo for the swatch.
more swatches
sin, madly, taj mahal, exhibit a, albatross
out of all of my nars blushes, i would say my must haves and recommendations for you to check out are desire, madly, and exhibit a. deep throat and orgasm are also wonderful and my favorites but i would recommend trying it on before buying it since not everyone loves these shades! taj mahal and amour are also really great shades to check out if you dont have them yet.
i eventually want to own all of the colors (crazy person? yes)...the next few colors i want to get are mounia, torrid, and douceur. what are your favorite nars shades? or what colors have you been lusting after?