yesterday i was driving around and i came across a new nail supply store that had just opened. if you ever see any nail supply stores in your area i HIGHLY recommend you checking it out. they usually have common salon polish brands like opi, essie, china glaze, orly, etc for half price.
this one i visited didnt have a huge selection but it wasnt horrible. they had opi for $4, china glaze for $2.50, a little orly and lots of brands i have never heard of. i ended up picking up only three shades from opi.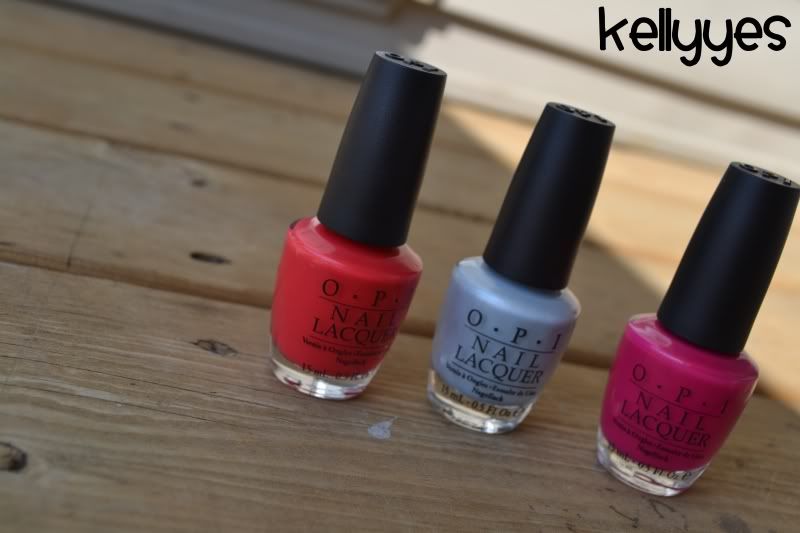 koala berry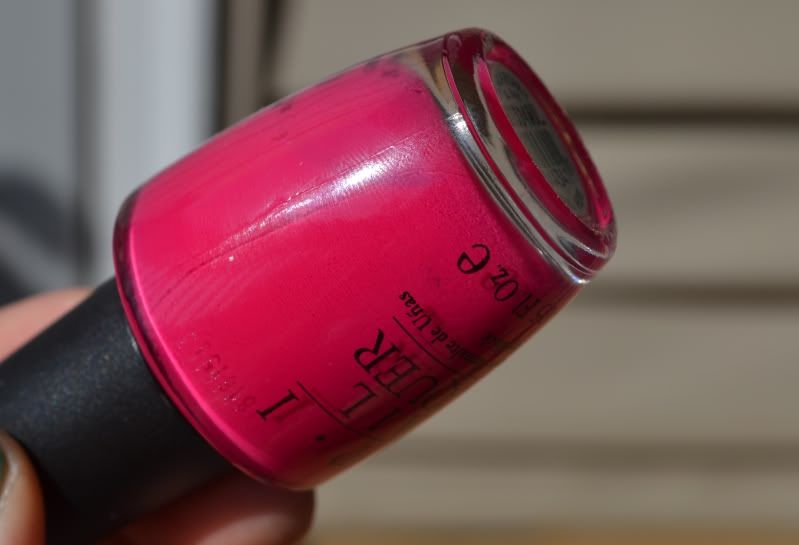 koala berry is a nice creamy raspberry color. i love this color...i would even go as far to say it is one of my favorite polishes. my sister had this before me and every time i visited her i always used this shade.
comparison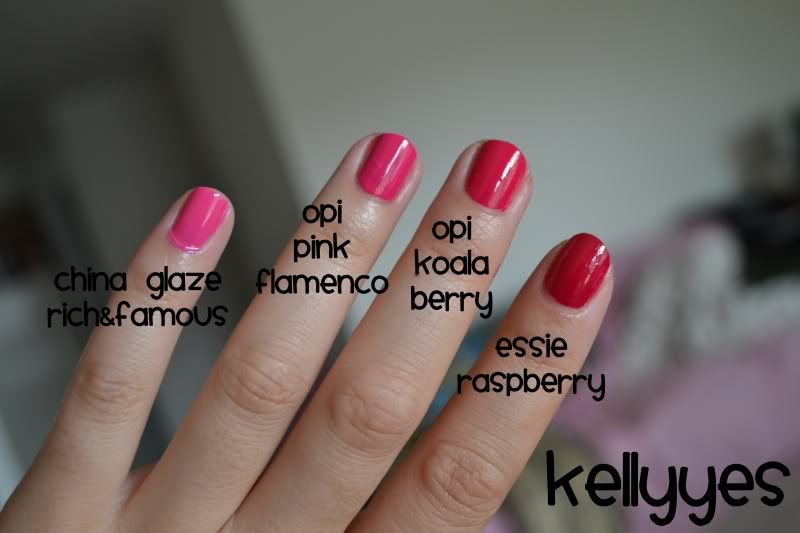 here i have compared all my pinked berried colors. koala berry isnt as dark as essie raspberry but they are in the same color family i would say. pink flamenco has too much of a strong pink base compared to the purpley berry tones of KB. and CG rich & famous isnt even close to KB, being as it is strictly pink.
i wanna be a-lone star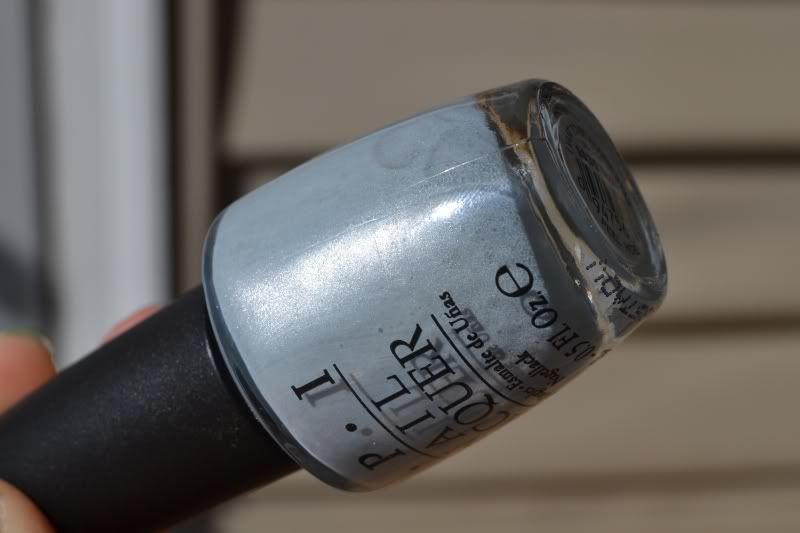 i originally wanted nothing from the recent texas collection, but after i read
VIVIANNA
's post with her wearing this color, i quickly changed my mind and wanted this shade immediately. i'll admit it, i am easily swayed by my fellow bloggers purchases and raves. sigh.
anyway, IWBALS is a very very light pastel baby blue with a silver sheen. i really have nothing even close to this shade making it a nice item to add to my collection. i like the color but i wish it was a little bit darker. i feel like it has too much white to it. i have been wanting CG sea spray polish, which is supposed to be similar but a little greyer and darker.
comparison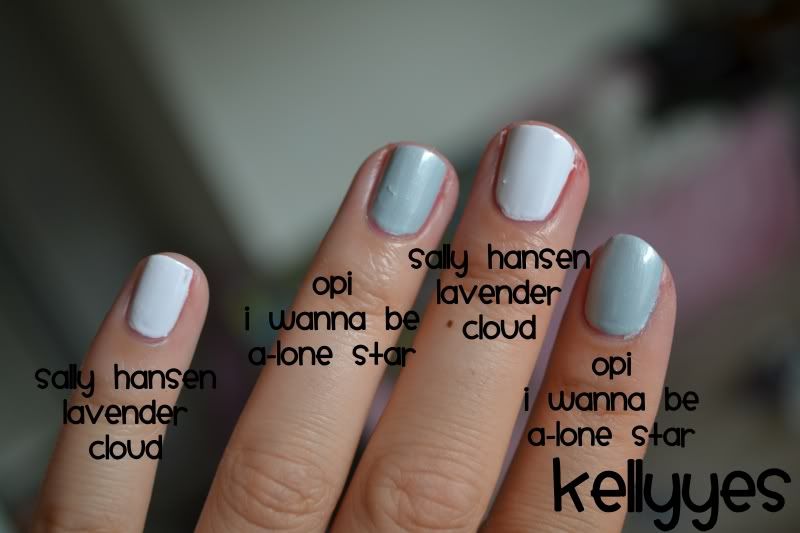 like i said, i really have nothing like this shade in my stash of ever growing polishes so i just picked a very light shade to compare it to. SH lavender cloud is an extremely light lavender. it actually is so light it looks white on me. IRL it really does have a tinge of purple to it; a very small tinge granted, but it is there.
cajun shrimp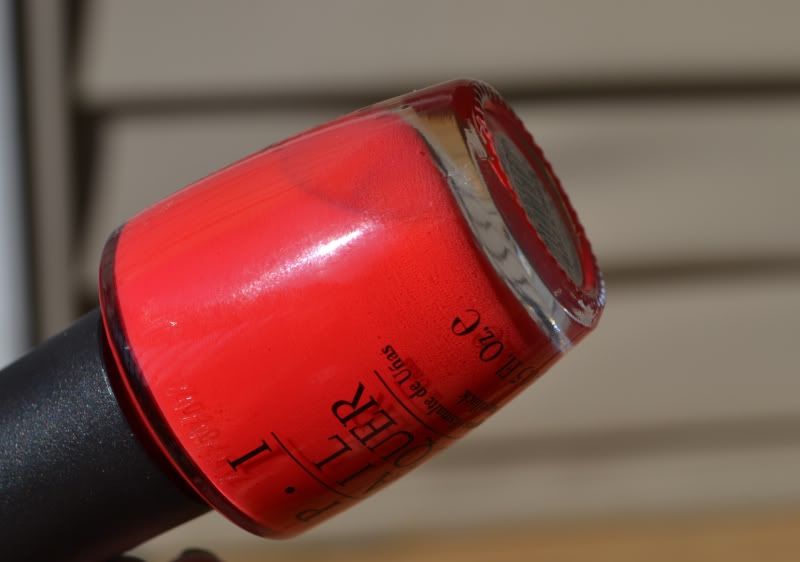 cajun shrimp is bright orangey red shade.
comparison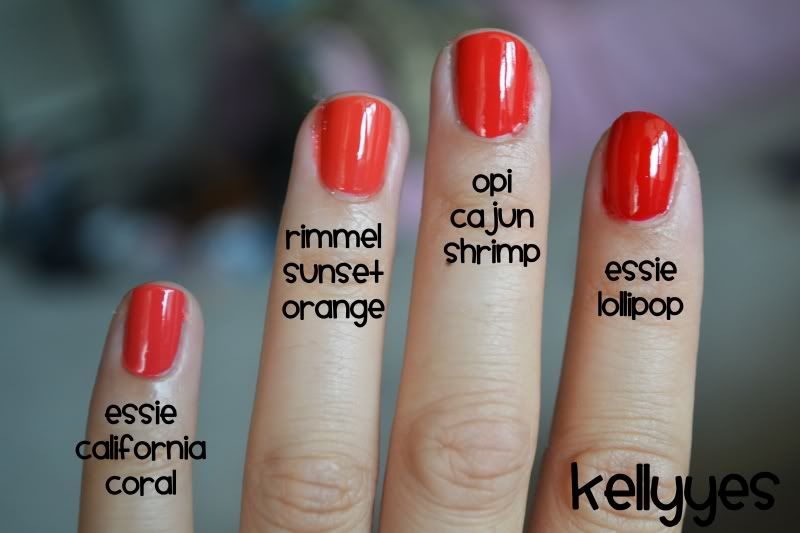 here you can see lollipop isnt as orange, sunset orange isnt as red, and california coral is more muted/not as bright. i think if lollipop and sunset orange had a baby it would be cajun shrimp.
i am happy with all three shades i picked up. my first impression with the formula of all three is good since they applied smoothly and werent streaky. but that is just from me swatching them for pictures, who knows how they perform as a full mani/pedi (well except koala berry, i already know it is good :P)
do any of you have these shades? what are you favorite opi shades? or actually, what are your favorite china glaze shades? there were so many CG polishes at this store i got overwhelmed!