here i am with (not the best) pictures to show how i recently used the mac sweet & punchy e/s i blogged about
HERE.
since i am not really a big color fan when it comes to everyday looks, the most common way i wear color is under my lower lash line. fun and subtle, just the way i like it.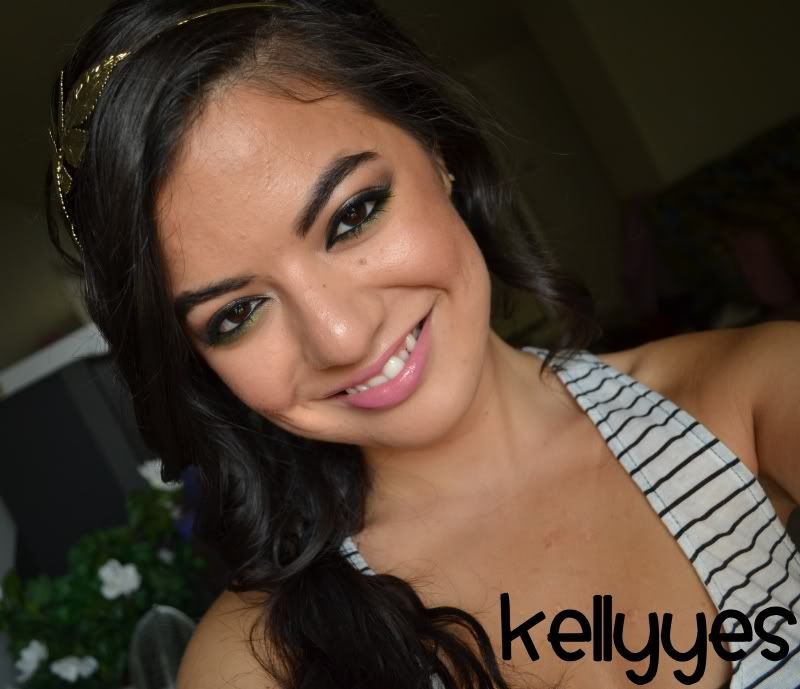 face:
neutrogena healthy skin foundation
mac msfn med dark
bonnebell glimmer bronzer
hoola bronzer
nars deep throat
dior amber diamond highlighter
eyes:
mac constructivist pp
bare escentuals nude beach all over lid
nars galapagos in crease
mac sweet & punchy under bottom lash line
milani liquidf'eyed liner in black
mac feline in waterline
lash blast mascara
lips:
foundation as base
revlon pink pop gloss
next i shall try and pair it with grey shadow, like i mentioned i would before. this chartreuse color is hard to match with my clothes though...
and yes i am wearing that gold leaf headband again. and no i havent made it more comfortable...but it's so darn cute so i keep wearing it.