today i had to run out to get some errands done and i thought i'd try to post my outfit. it's been pretty hot and humid where im at so i decided to pair my black flirty skirt i got from urban outfitters (UO) a couple years ago w/ my newly acquired magenta stretchy belt from american apparel (AA). this belt was 30% off at the AA i went to, so check out your local AA if you need colorful waist belts, they had various different colors when i checked.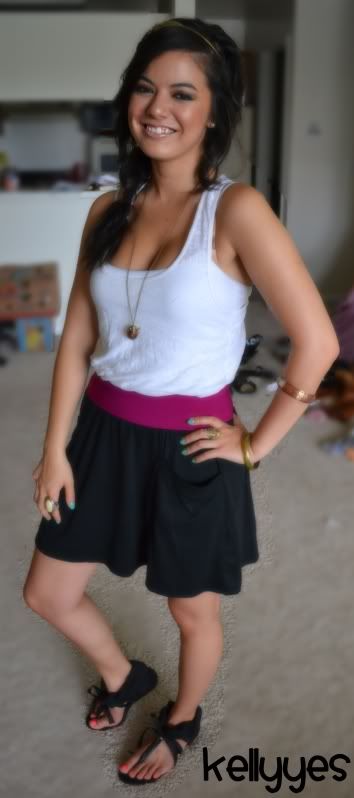 white burn out tank- i got it at UO, the brand is BDG
white cami underneath- aerie
black skirt- BDG
magenta belt- AA
sandals- chinese laundry
flower locket- UO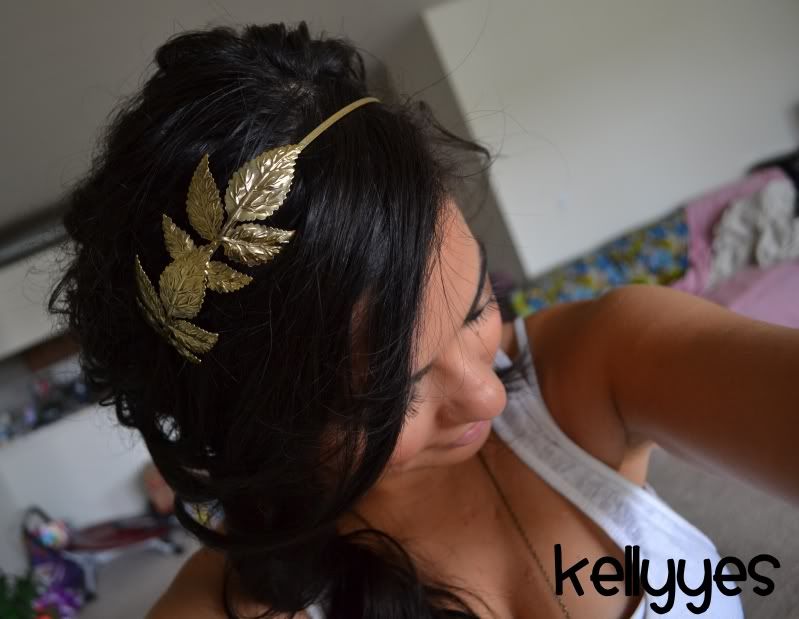 my leaf headband is from target, i got it in cali. i think it's so awesome but it is so uncomfortable when i wear it all day! it is made out of metal and the prongs that go behind my ears really rub my scalp harshly after time. even though its not the most comfortable headpiece, i still love it. maybe i will try to make soft pads to put on the ends to make it more comfortable...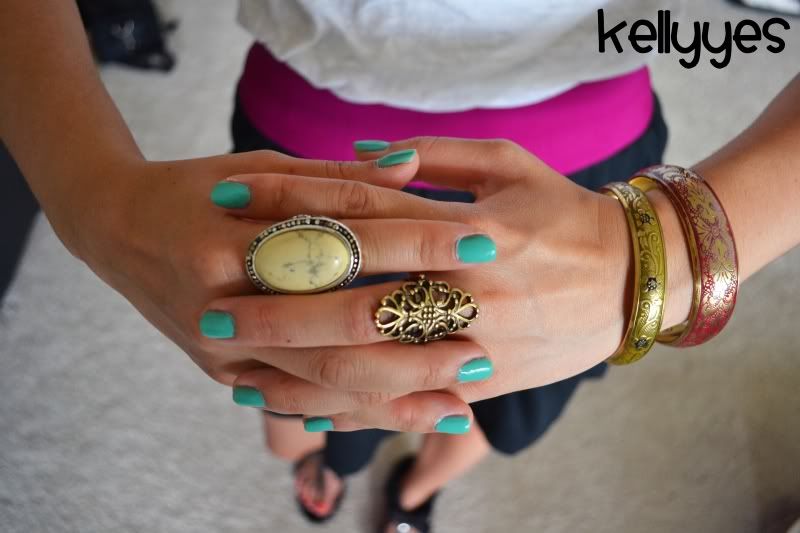 rings- f21
bracelets- american eagle
nail polish- essie turquoise & caicos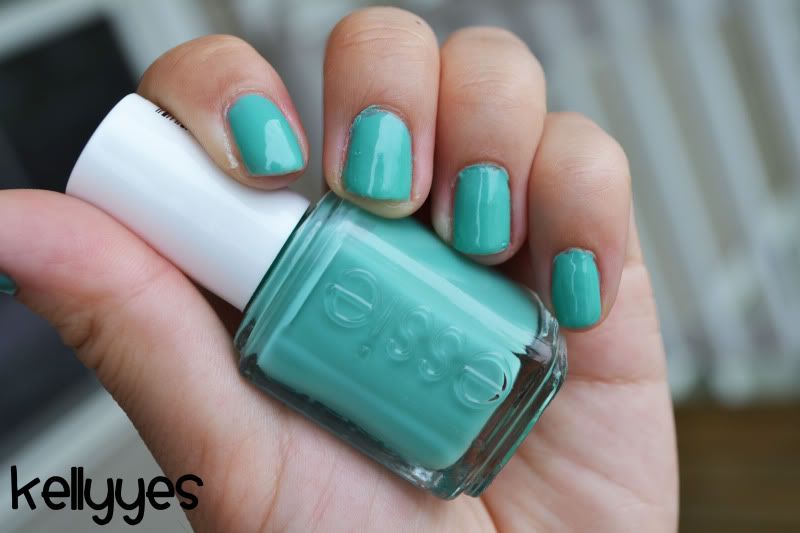 here is a closer look at my polish. i have been looking out for a nice turquoise polish and this is pretty, but not what i was looking for. i am looking for a more blue toned turquoise and this is too green. any recommendations? regardless i am really digging this shade.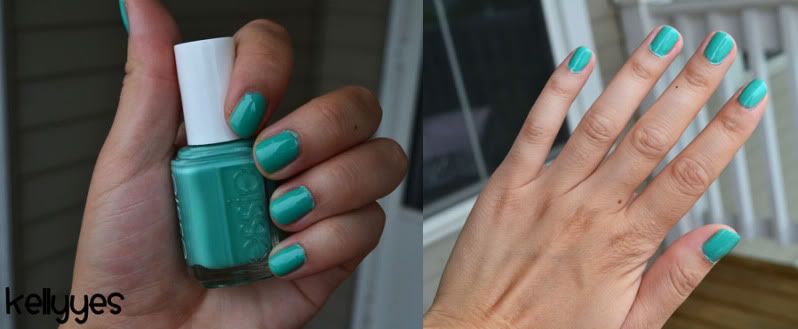 the formula is really nice. very creamy and smooth. this is three coats but i could have easily gotten away w/ two.
more details on my makeup: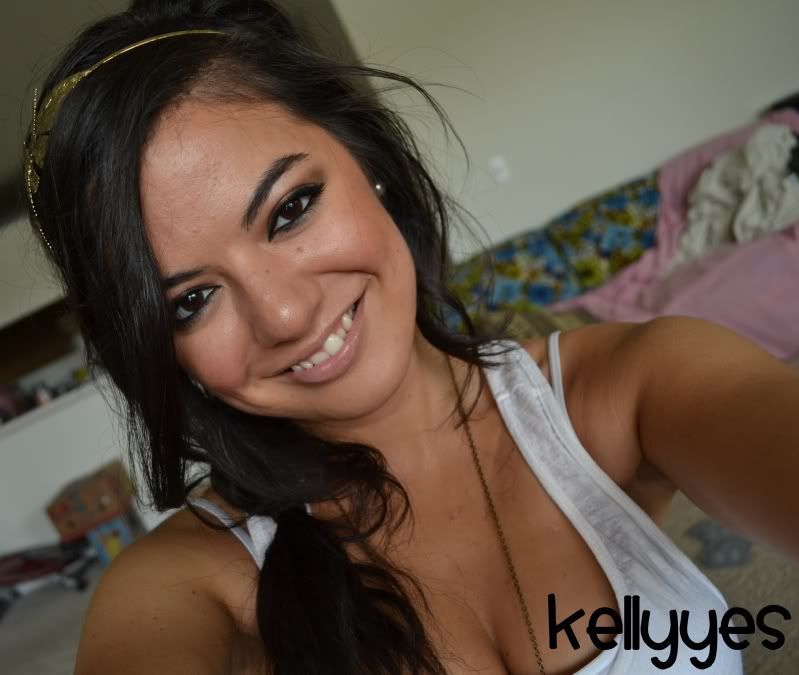 face:
mixture of revlon photoready & neutrogena healthy skin foundation
mac MSFN med dark
bonnebell shimmer bronzer in gold n glitz
benefit hoola bronzer
nars deep throat
dior amber diamond
eyes:
nyx chrome e/s in mocha as base
mac museum bronze pigment
mac brun in crease
milani liquidfeyed liner in black
mac feline liner on water line
CG lashblast mascara
lips:
foundation as base
revlon peach petal gloss
i hope all of your weeks have started off smoothly!