hello everyone, i am so sorry for my lack of real worthy posts lately. i will be posting more often after this week hopefully since i graduate from college this friday! i still have a long way to go since i want to go to grad school, but for now i will be free after these pesky exams i have tomorrow :)
i do have a little easter and product blurb i forgot to post...just my makeup i had for the day. nothing extraordinary, the only reason i am posting it is because i realized i never posted more details on mac's ccb in "fabulush", which i got a while back.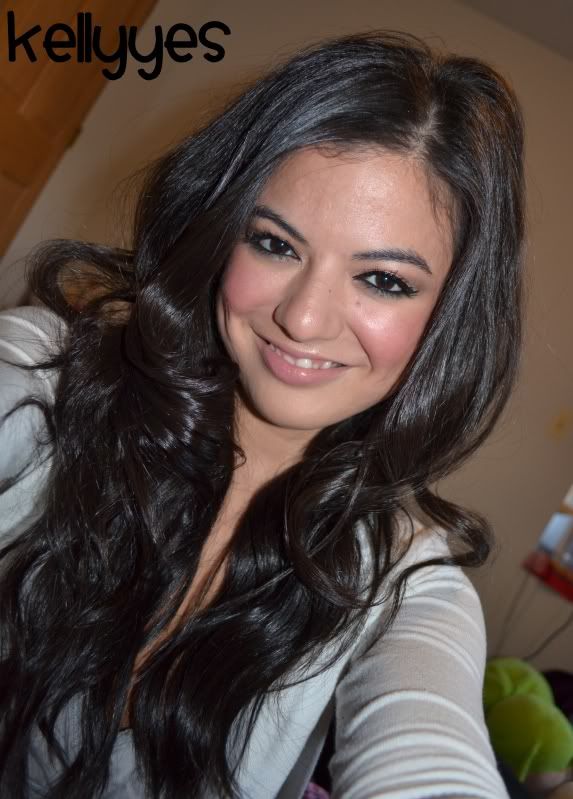 face:
maybelline dream smooth mousse
mac MSFN in med+
bonnebelle glimmer bronzer
nyc sunny bronzer
mac ccb in fabulush
dior amber diamond highlight
eyes:
vintage selection pp
UD pony palette (snatch, mildew, smog)
lineur intense liquid liner
lashblast mascara
lips:
i applied a little of my foundation on my lips then loreal's jelly balm in plush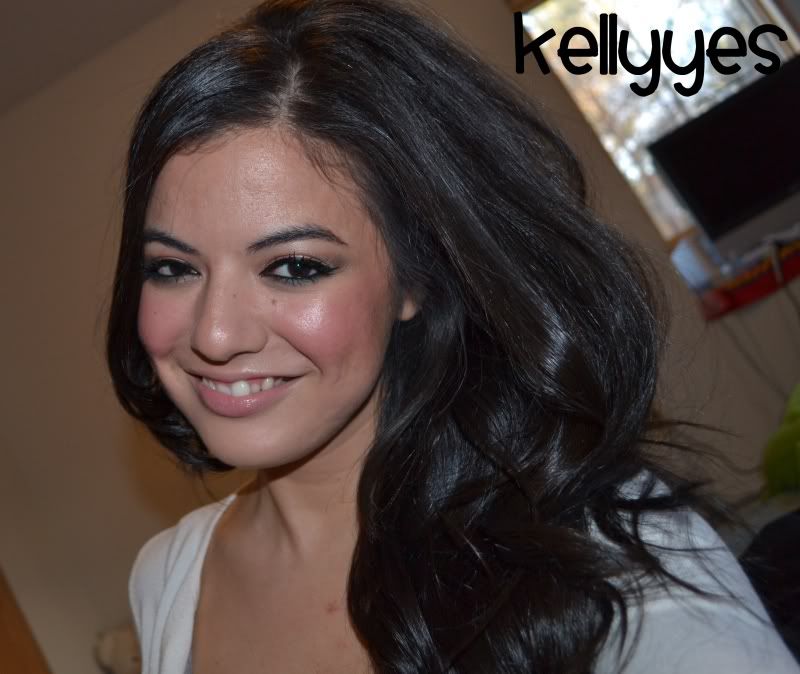 mac's fabulush:
ive had this product but it was tucked away in one of my makeup drawers and i forgot about it (whoops!) i just recently started wearing it more often and its really nice. i like it a lot. the color is described on the website as a candied red with gold and i would say that is about right since i see it as a pinkish red laced with gold shimmer. ive heard kim kardashian loves this shade, but what do i know :)
swatched, you can see the gold shimmer in the product. im absolutely smitten with the gold in this, i think that it is what makes this product unique and beautiful.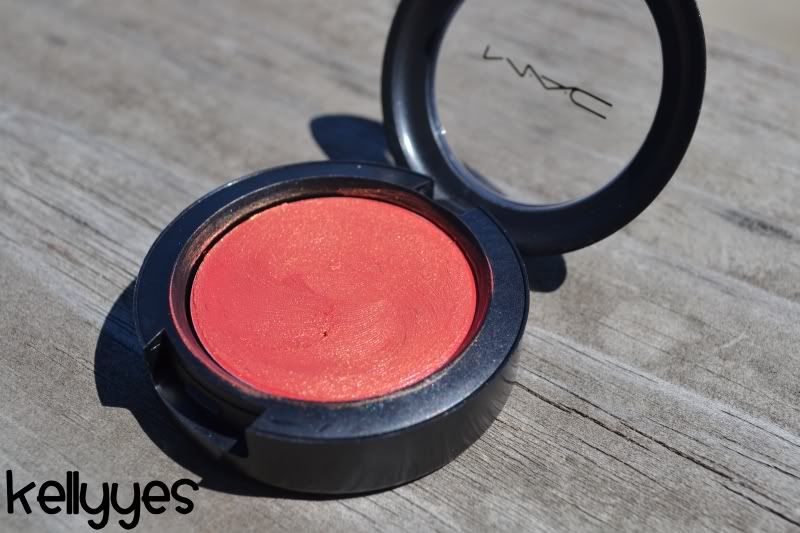 i prefer to apply this with either my fingers if i am in a hurry, or first with a synthetic foundation brush (i use sonia kashuk) then blended in with a duo fibre brush (i use mac 188). i know a lot of people like using their duo fibre brush right in the pan, but i hate that, it makes the product pick up hairs and it looks so ugly and unclean to me.
i would say this is the redder long distant cousin to nars orgasm but in no way a dupe at all. if you find you didnt like orgasm because of the not so fine shimmer particles and the pinky shade didnt flatter you, try swatching fabulush. its a similar concept in that they are both laced with gold, but fabulush has no big shimmer particles and is a cream product. i personally LOVE orgasm, but i know a lot of people who have complained that orgasm doesnt show up on them, is too glittery, etc...and this product will definitely show up on most skin types with the same gold effect orgasm has.
have you guys tried fabulush?