time for another post about what ive been lusting after and been holding off buying. seems a bit greedy since christmas just passed and i got wonderful things! regardless, here is what ive been looking at from afar lately (all images taken from google)...
american apparel long sleeve cotton spandex u-back dress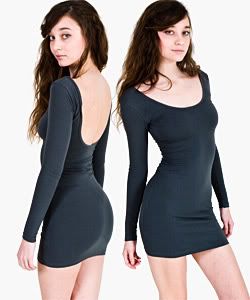 i think this dress is so simple yet sexy. it does look very form fitting and very unforgiving if you have any curves you dont want to reveal, but i think the look of the dress will never go out of style. it could be worn for so many different occasions! i want it in black.
ysl arty ring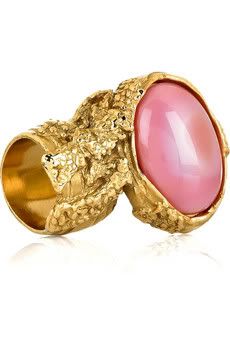 i think this ysl ring is so glamorous. i love the chunky look of it, with its large stone and textured metal. definitely something that would be a splurge. i do have a tendency to be careless with my rings, but if i ever got this i would definitely watch over it!
enzo milano clipless curler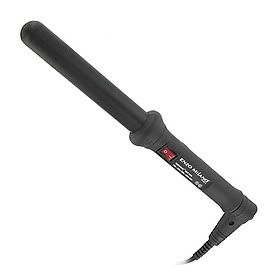 i own the original ghd, but i cant, for the life of me, curl my hair with it. ive watched countless tutorials and failed at getting anything resembling a look i want. i think i am just very uncoordinated haha. i have a regular curling iron as well, but my hair is never able to hold the curls from it for more than 20 minutes! i heard the enzo is the best on the market, so i really want to try it out to see if it will give me curls that last. plus, using it for curls would be much simpler than the ghd method!
illamasqua precision ink liquid liner

i will always be on the lookout for the blackest and best eye liners out there. ive read rave reviews on this liquid liner, and i am curious to try it out!
that's about all i have been obsessing over. i have also been obsessing over any type of glitter for eye makeup looks, due to the new year crawling upon us! what have you been lusting over?