for sephoras friends and family sale (i know i know forever ago yikes!) i was boring and only got two things. more peter thomas roth max complexion pads (i love these) and this:
viktor and rolf flowerbomb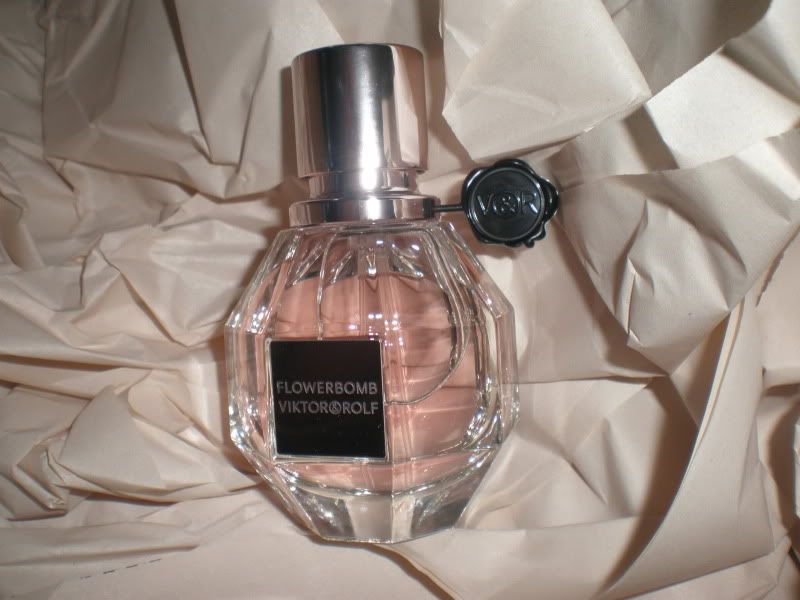 i think the packaging is super clever since its bottle is in the shape of a grenade. while i was in chicago i came across this fragrance in the sephora there and i fell in love with it. i figured it was a smart idea to buy it during the sale to save some cash.
surprisingly, to me this smells nothing like flowers. i actually do not prefer floral scents at all, i like more woody and amber scents or even fresh scents. this definitely has a dominate sweet scent to it, but it doesnt make me sick. i absolutely love it. it has a decent staying power (probably 5-6 hours) and it lingers on my scarves whenever i spray it on them.
it is pretty expensive, but i think it is worth it! i dont really dabble in scents too much so im content with just having this one.
have any of you smelled the flowerbomb? do you like or does it make you ill? i know everyone has their own preferences :)