if you are a follower of mine, you should know by now that i have a complete obsession with boots. of all types may i add. at the moment i've been looking for the perfect short brown boot. (i also have been searching for the perfect black, suede thigh high but that's another story har har) here are a couple boots i have been drooling over:
jeffrey campbell brit wrap strap boots $230
(img courtesy of kaboodle.com)
oh jeffrey campbell boots, why cant you be mine? i love the straps and rounded toe
vintage shoe company rayna wrap boot $328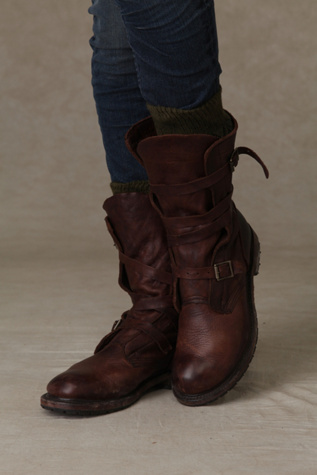 (img courtesy of freepeople.com)
i actually love these ones more than the j.campbell but the price is killing me! again, i love the strap detailing and i especially love the tongue on this boot.
(img courtesy of justjaredjr.com) here is ashley wearing the rayna.
sigh. maybe ill save up for the rayna boot because i absolutely adore them. but that would mean buying no makeup for a while...sacrifices sacrifices...