how was everyone's halloween? mine was actually fantastic...i went out with some of my friends from school and we had such a blast. i was contemplating my costume choice all the way up until halloween and i finally settled with being a corpse bride (the day before halloween haha). here's a pic of my handy work: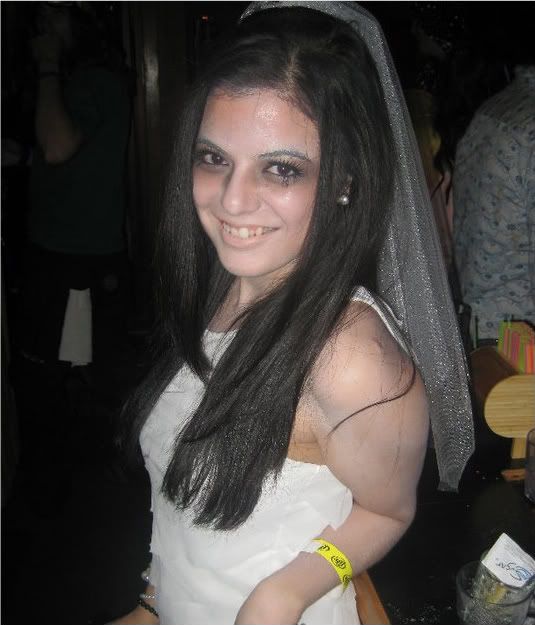 i dont really want to get into the specifics on what i used because i used soo many products haha. but overall i used revlon photoready mixed with the white face paint from walmart all over my face. i used a mixture of dark browns and blues for the tired/dead shadows around my eyes. i used nyx taupe blush for contouring. myth on my lips. ardell false strip lashes on top and single falsies on bottom.
for my costume, i made a bouquet of fake black and white roses and tied them together with a thick white ribbon and carried it around with me all night. i made the veil myself by gluing tule material and a basic hair comb accessory together. the dress is from forever 21 (ive had it...it looks very bridal when you pair it with the right accessories!)
hope you all had a fun halloween! what were you this year?