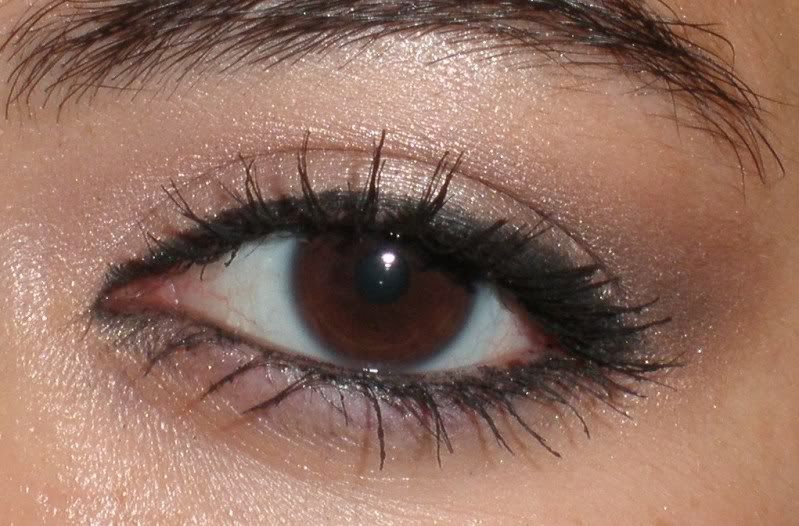 aha im keeping up with this whole blog thing :P i am currently in the process of looking at new cameras so my youtube will be on hiatus until i can get a new camera that records in HD. as for blogging...i can continue on with because the picture quality isnt too terrible :P
here is another FOTD i wore yesterday. this is a look i often do. it is very neutral and matches any outfit i throw together.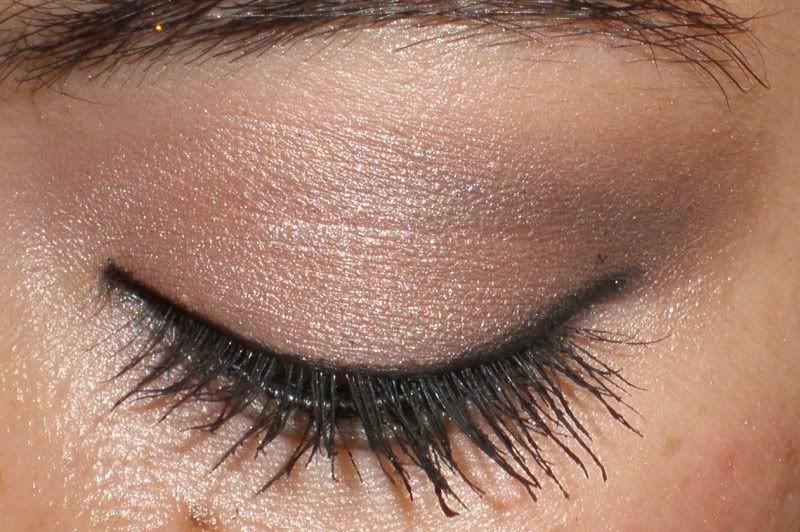 excuse the mascara blob in the picture :)
i also went to walgreens with my mom because she wanted a new nail polish and it turned out they were having a BOGO 50% off sale on revlon so she had me pick out a color too. i randomly chose revlon's peach petal off the rack since we didnt spend much time there: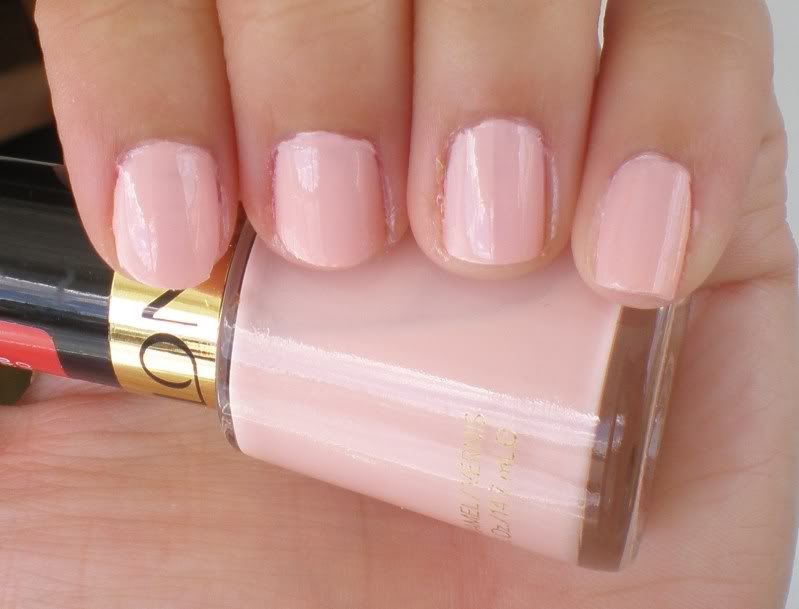 this nail polish surprised me. i was expecting a sheer mess or a light pink that looked tacky and im pleasantly surprised to say that this is neither. this polish did require three coats however, because it streaks a bit. but for the 2.70 that was paid for this i didnt mind working to make the formula work on my nails. the resulting color is very nice. its a milky baby pink with peach tones to it. my mom loves the color on me. my older sister saw my nails and exclaimed it was the light pink shes been looking for all along haha.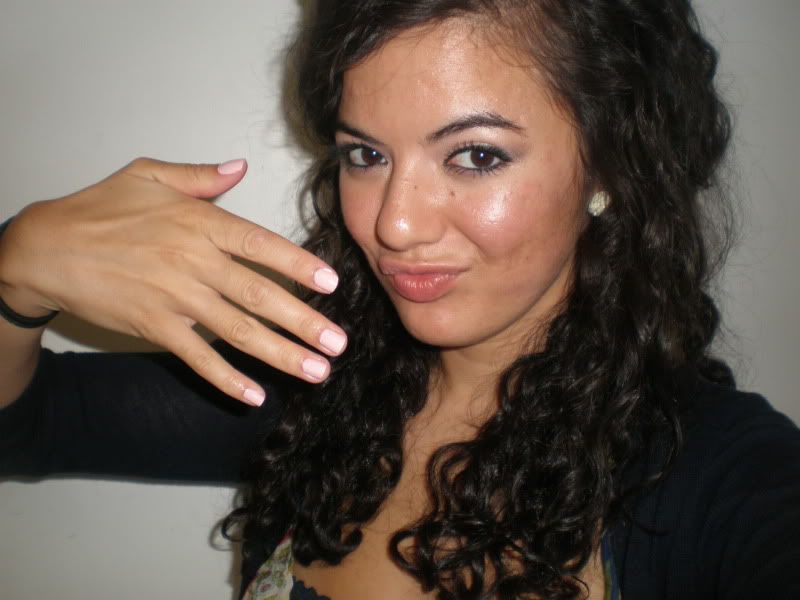 my NOTD and FOTD
here is what i used for makeup(as usual, mostly mac products unless otherwise mentioned):
face:
small amts of revlon colorstay foundation all over
warm soul bronzer all over
well dressed blush
CCB in hush on cheekbones and bridge of nose
eyes:
painterly PP
naked lunch all over lid
embark in crease
shroom as highlight
brun in outer v
UD 24/7 liner in zero
stila kajal liner in onyx on waterline/tightline
MUF smokey lash mascara
nothing on the lips
i wore some foundation today for the first time in what seems like forever (really its been years...since i was in high school!) i usually dont like the feeling of foundation because i like my skin to breathe but yesterday after i showered my skin became a blotchy mess. i needed something to even out my skin.
i hope you all are enjoying your wkd!