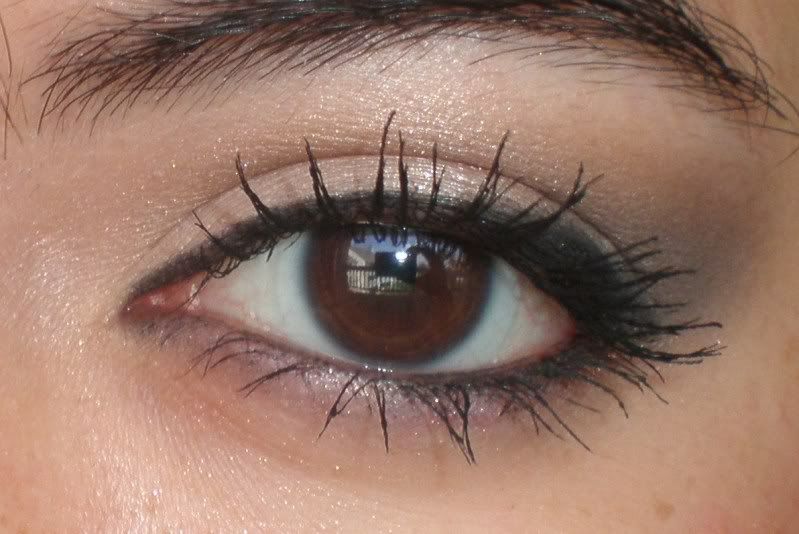 this is something i threw together today on my lids. i was wearing a navy shirt so i decided to add a little dark blue to my routine neutral boring brown look.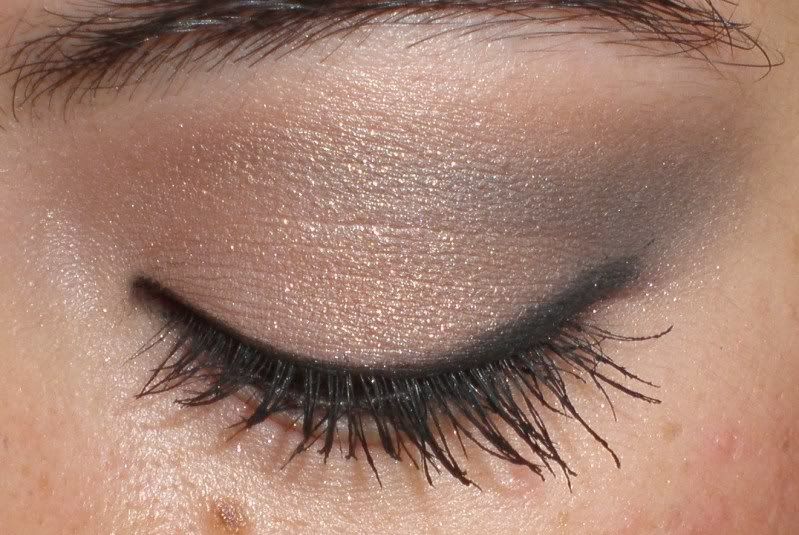 the dark blue prussian shadow ends up looking like a smokey grey when blended out which makes this look wearable.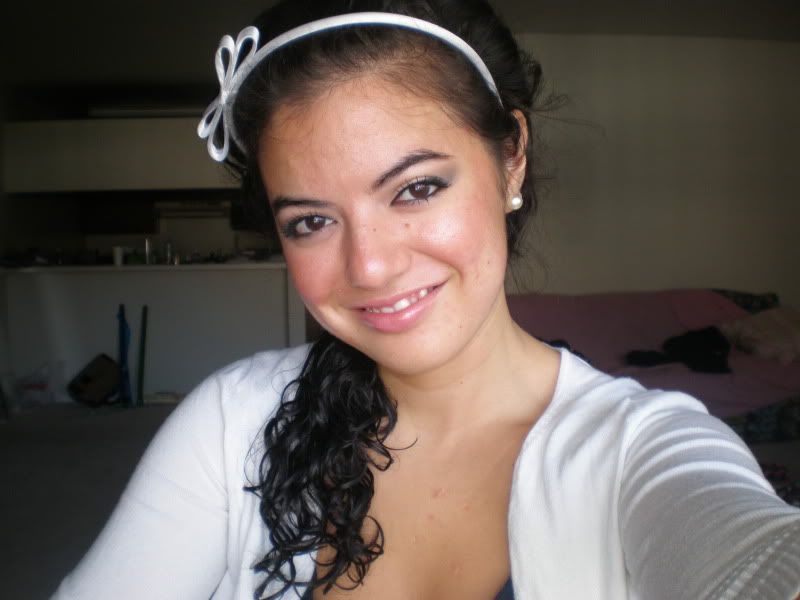 products used (mostly mac unless otherwise mentioned):
face:
mocha blush
warm soul mineralized blush as bronzer
hush CCB on cheekbones and bridge of nose
eyes:
painterly pp
brule as all over wash
prussian in crease
mulch in outer v
honey lust on center of the lid
urban decay 24/7 liner in zero
makeup forever smokey lash
lips:
hue lipstick...thin layer
estee lauder pure gloss in impulsive coral
im trying to show some love to those shadows i rarely reach for...prussian and honey lust. i dont use prussian much because it doesnt come off as the blue it shows in the pan. as i mentioned earlier...it always smokes out into a grey. as for honey lust...the texture is harder to work with compared to other mac shadows. it has minor fallout and has low color payoff, although it is sparkly which is why i chose to use it in the center of my lid.
the weekend is approaching...i hope you all have fun plans :)