eep, i am behind on updating. sigh. ill be posting swatches/pictures of things ive acquired lately. but for now, i thought id post about a select few products i have been using everyday. i call these products my lazy/tired/fast products. i either use a couple/some/all of these products when i wake up too late for work or class or when i just feel too tired to rummage through all the other products i have. its fast, it still looks put together, and it looks very natural. i dont have a picture at the moment of me wearing a look with these products but eventually i will :)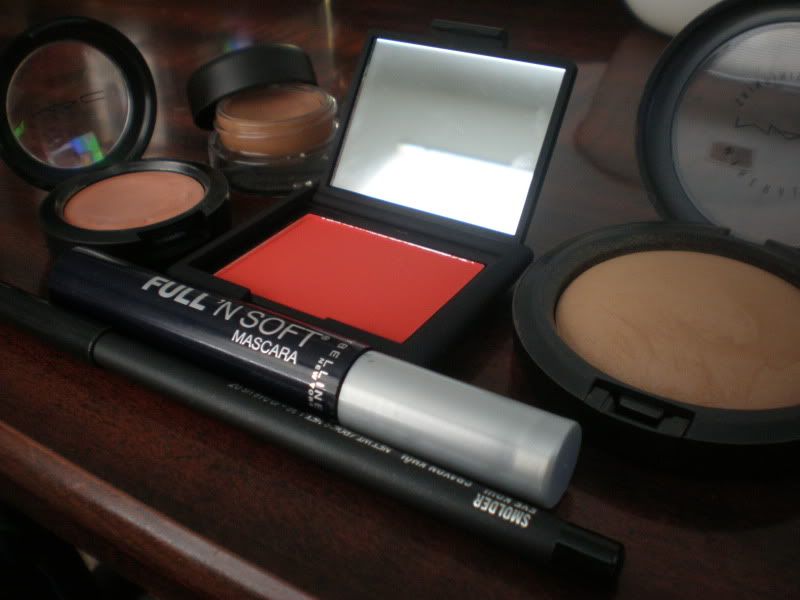 starting from topmost left going clockwise: mac ccb in hush, mac pp in groundwork, nars exhibit a blush, mac MSF natural in med-dark, mac smoulder eye kohl, maybelline full n soft mascara in black.
as you can see, everything but two products (ccb hush and full n soft mascara) are all new things i have gotten and havent talked about yet...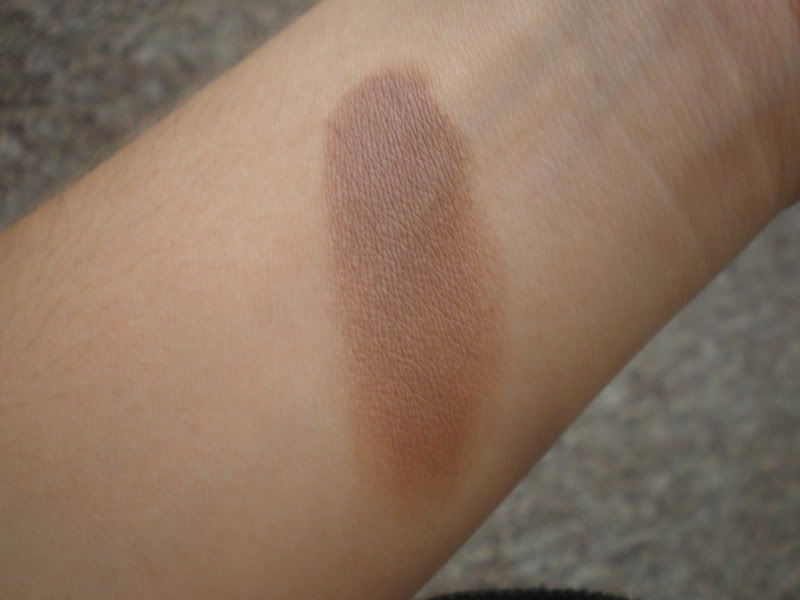 here is a swatch of mac's pp in groundwork. the color reminds me a lot of natural clay. it is a very neutral midtoned brown-gray. it is magnificent, since if i am in a hurry, i just smudge this on my lids and add a bit of mascara and presto, i look fresh and not sloppy.
i will post about my new products soon...however i will blatantly admit that nars exhibit a blush is the bomb diggity. seriously, for those people who are always in a rush or want the most minimalistic makeup look there is, you need this blush in your life. explanation will come soon in future post :)