i recently bought something i have always had my eyes on and have drooled over for months. they are the koolaburra kettle black short single fringe boots: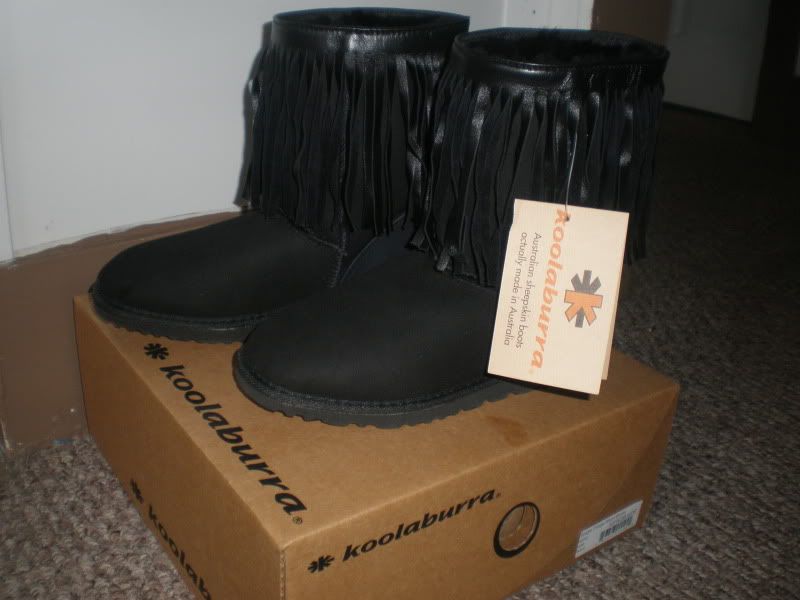 if you dont like uggs, then you probably wont like these boots. i absolutely adore them! i love fringe, and i love boots. koolaburra is a pretty popular brand. if you havent heard of it, check out their
website
, they have great products. even though they are pricey, at least you can stare and admire :)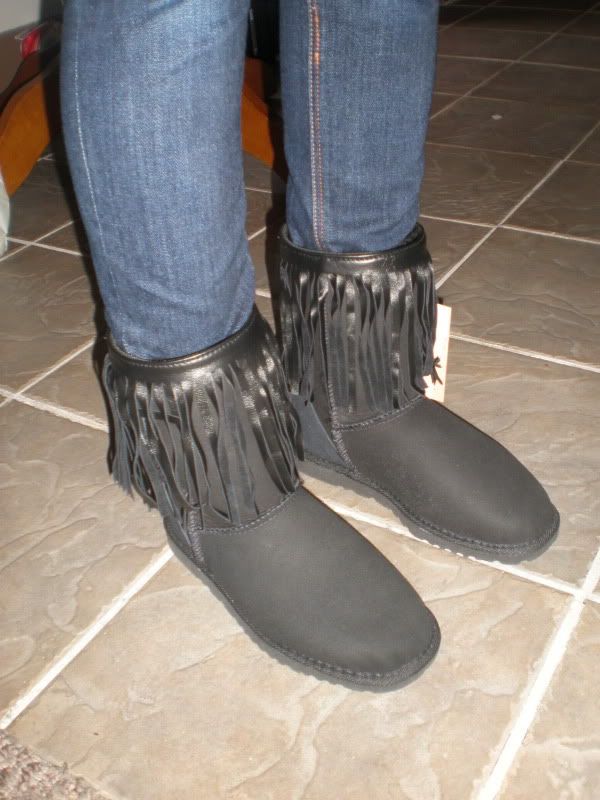 here they are on me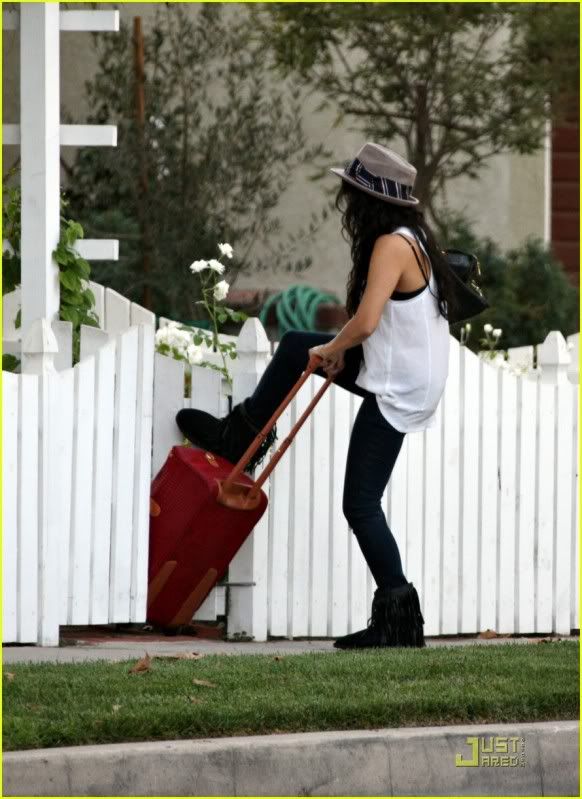 here they are on vanessa hudgens (although she has the double fringe short boot, i have the single fringe)[img courtesy of justjared.com]
sigh. i love these. i cant wait for the cooler weather of fall so i can wear these to pieces.