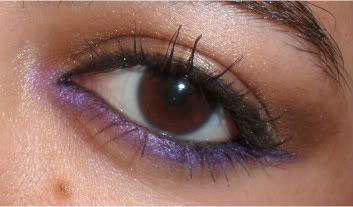 today i decided to do a little something different with my eyes. i used a mixture of brown shadows and extended it a bit further past the eye for a little dramatic effect while also adding a bit of bright purple to bring out the brown in my eyes.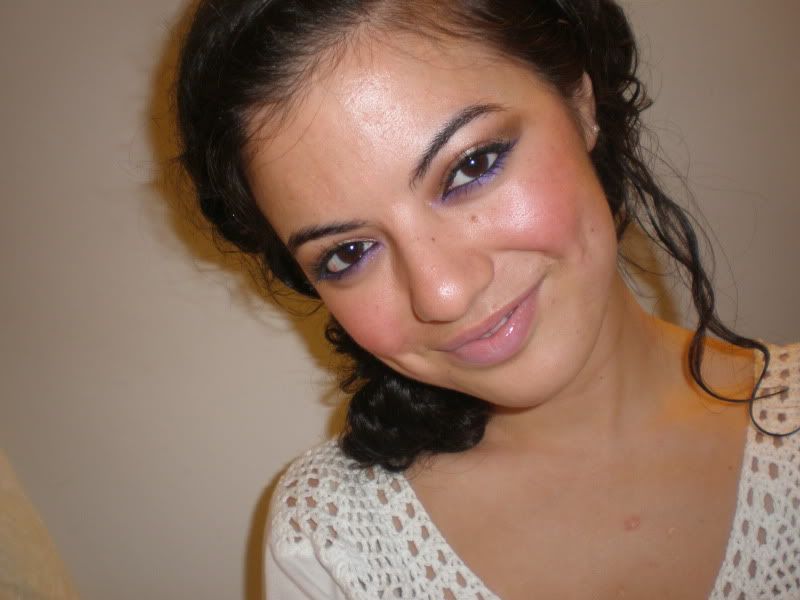 nothing too crazy. i wasnt careful with the black eyeliner in this look, i kinda just slapped it on the waterline/tightline and roughly added it as close to the lashline as possible.
products used on eyes:
mac PP in groundwork just on outer v
UD smog all over the lid, a bit past the brow bone.
nars galapagos in crease
UD flash on bottom lashline
UD 24/7 liner in zero
rimmel volume flash mascara
face:
mac MSF natural in med dark
R&R blush in x-rated
mac CCB in hush
lips:
NYC tinted lip balm in sugar coated.
enjoy your labor day wkd everyone!