it's vain rambling time...posts dedicated to me rambling on about a few beauty products i feel like talking about all in one post so i dont have to do many little posts individually for each product. what do i have to share this edition?
milani baked blush in berry amore
i actually bought this blush in california (at target...didnt know milani was at target!) and i shamefully neglected it once i got back from my trip. i recently dug it up and have started using it very frequently.
it is a really lovely shade...even though the name and veining in the product suggests a berry shade...it shows up as more of a glowing bronzed rose on my face. i think i like this shade the most out of all the shades i do have since i can wear this shade on it's own. the others i have (i blogged about them
HERE
) i find i end up pairing them with other blushes either to tone down the sparkle or to add more depth/color. this color i can apply and i get color AND a not overdone highlight.
milani blush in mai tai
another product i bought and neglected. i gotta hand it to milani, they make some great products for the value. everything i have tried so far has been excellent. this blush is no exception, the color is beautiful...a matte pinkish coral color. not to mention the pigmentation is great, i dont have to work hard to make this show up on my face, which i love.
swatches:
mai tai on left, berry amore on right. if you want to see how berry amore looks on me, check out my FOTD post
HERE
.
mac e/s in hocus pocus and parisian skies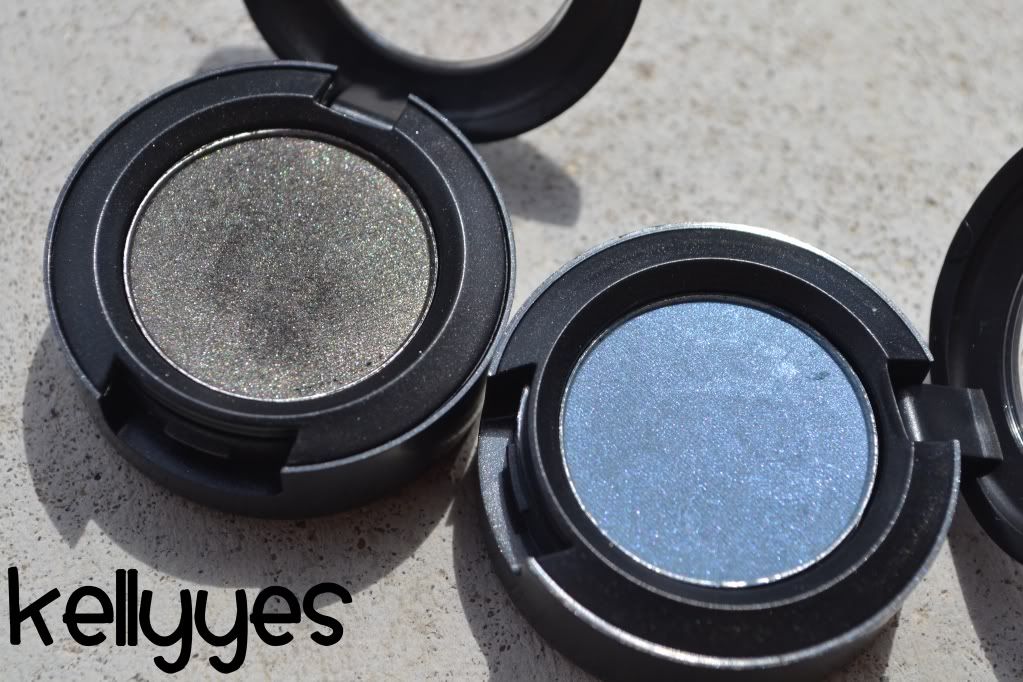 these shadows are a part of mac's blogger's obsession collection. i havent had a chance to use parisian skies yet, but i have used hocus pocus countless times. i really love the shade, a nice dark gunmetal grey with silver sparkles. i used this on a bridesmaid for the wedding i was in and i have used it on myself in various looks. it is probably dupable and not a complete must-have but i definitely dont regret my purchase.
swatches:
hocus pocus on left, parisian skies on right. parisian skies is a nice dusty blue with a blue sheen to it. it is quite pretty, i would imagine i would wear a blue/grey smokey look with it.
nars blush in crazed

this color is discontinued, which is the main reason why i bought it off of allcosmeticswholesale.com. it is a beautiful deep raspberry color with sparkles. i have heard this shade is similar to nars outlaw blush. so that means i dont need outlaw...right?!? who am i kidding...i want the whole line up of nars blushes. moot point.
swatch: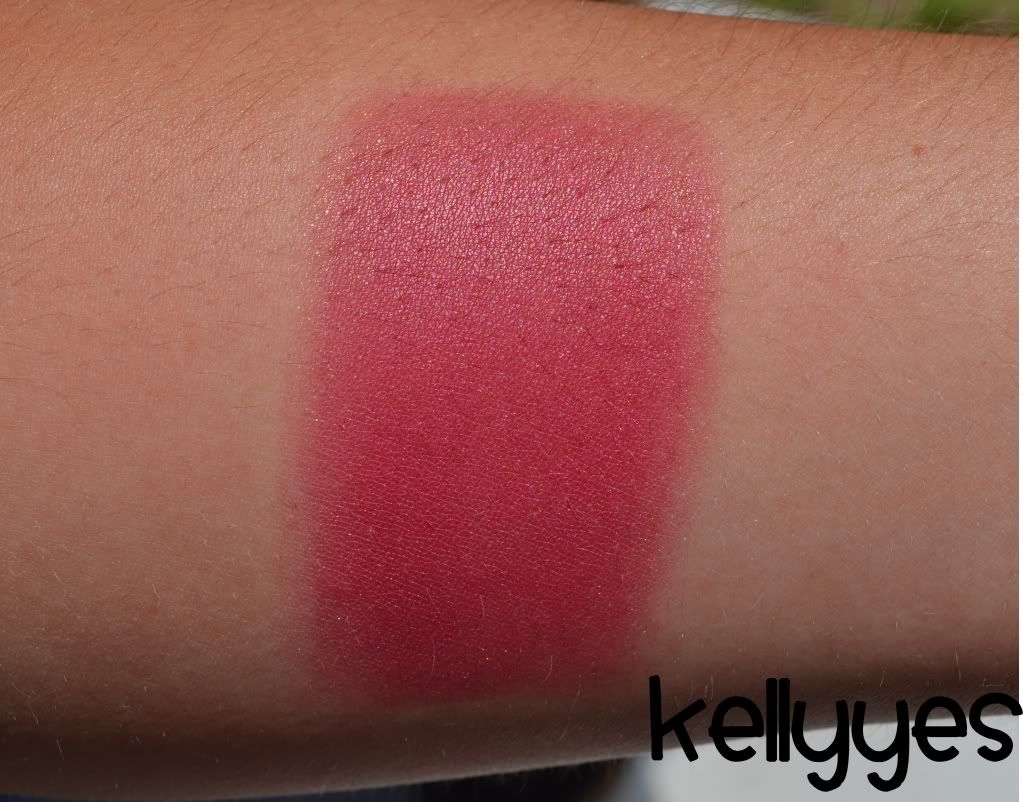 nars crazed. as you can see, once swatched/worn the sparkles just translate into a nice sheen. no hot glittery mess. if you wanted to see how it looks on me, check out my post
HERE
.
essie polish in splash of grenadine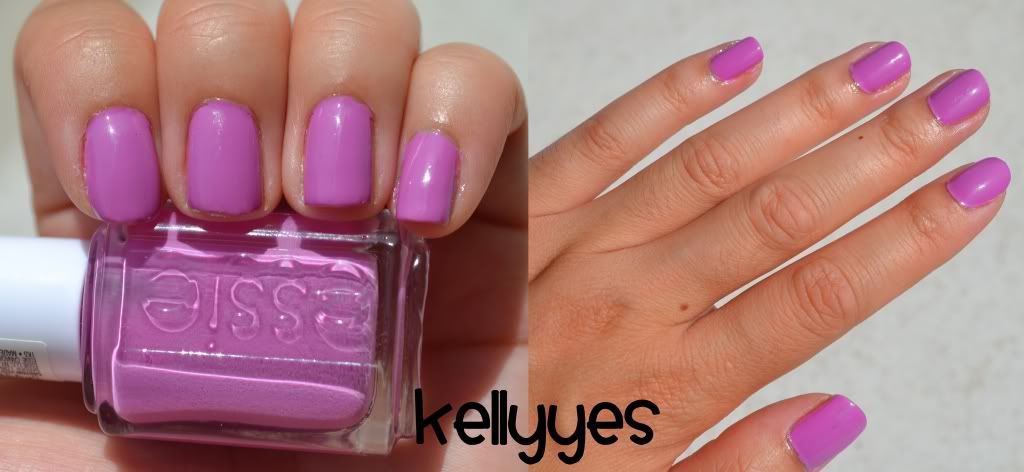 last but not least, i have a nail polish to talk about. what kind of rambling would this be without me talking about nail polish. this color is nice, a purpley pink hybrid cream. it reminds me of some kind of spring flower for some reason. no problems with the formula on this one, i did 3 coats but could have easily gotten away with 2.
that is all for this edition...what are your vain rambling products? any recent little purchases/discoveries? do tell :)