i have been MIA lately...but i promise i have a good reason! i recently was a bridesmaid for my best friend's wedding!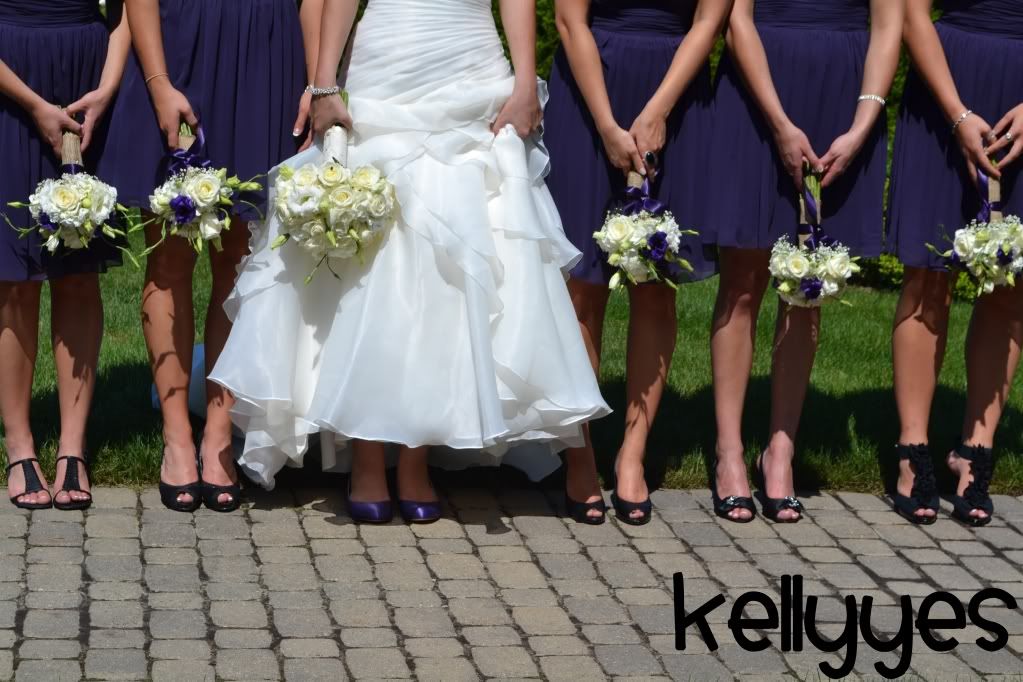 i thought i'd share a few pictures (big thanks to my sister who snapped pictures for me with my camera!) since the scenery was beautiful AND because i did all the makeup for the bride, mother of the bride, two bridesmaids, and myself! i had no plans or any ideas ahead of time on what i was going to do so i just picked what i thought fit them personally right at the moment they sat down and hoped for the best. luckily everyone raved how much they loved how they looked! phew!
i also did my own hair for the wedding. it was my first time doing any kind of fancy updo and i think it turned out ok. not exactly how i envisioned what i wanted but not too horrible either.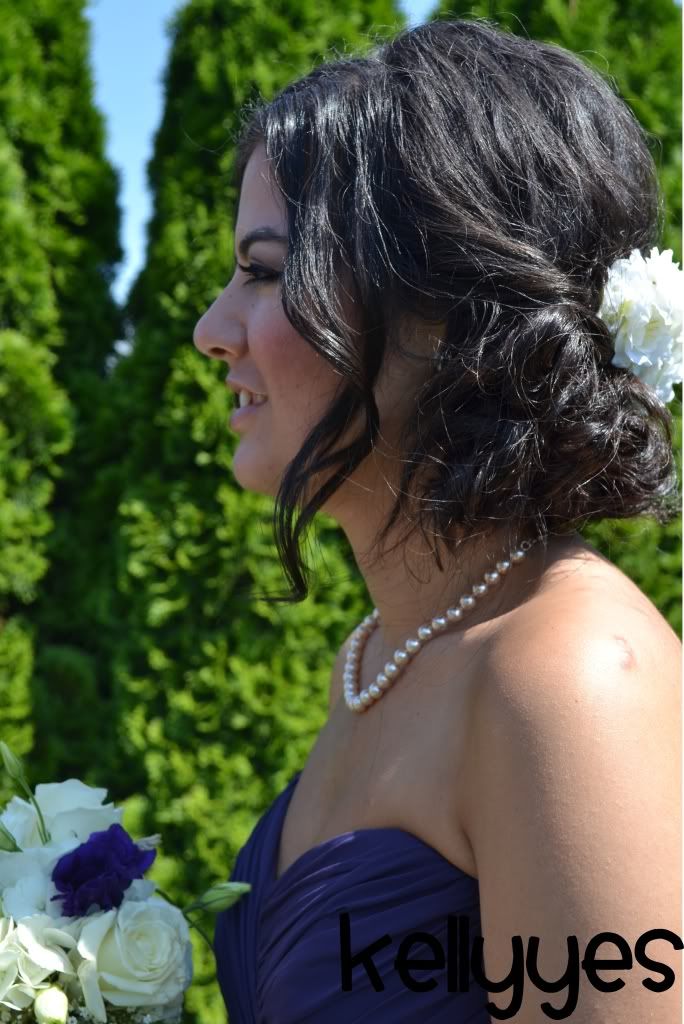 more details of the back. i just curled sections, twisted the curls and pinned to the side. i added little blossoms from a floral branch from walmart.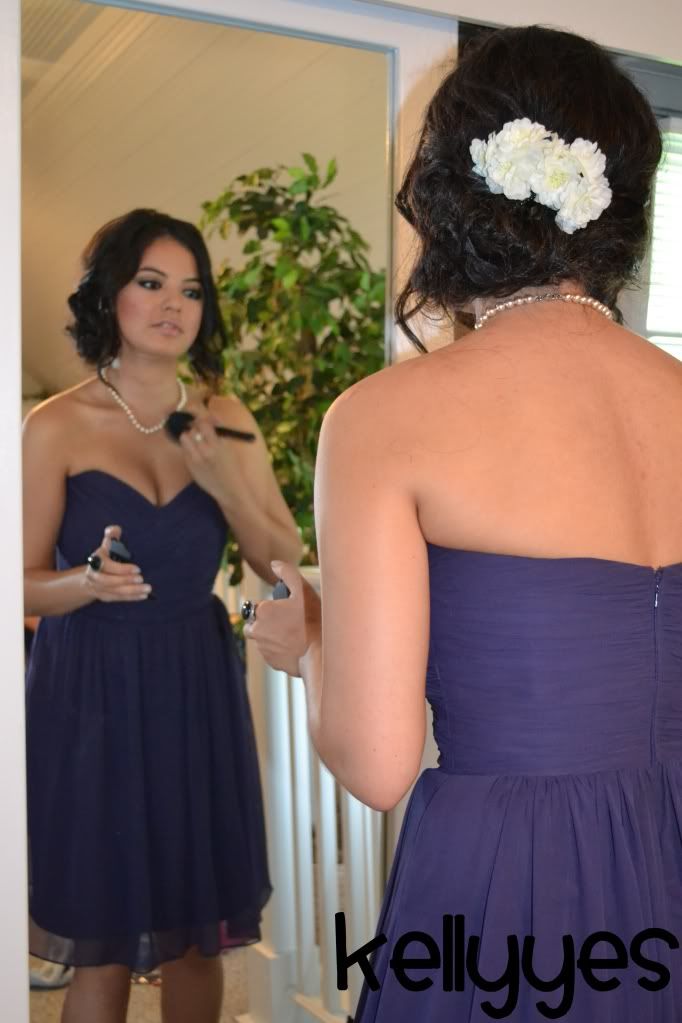 dusting some nars albatross all over for that soft glow!
myself and two of my best friends/other bridesmaids. these ladies did their own makeup! i didnt touch them ha.
closer look at makeup. i didnt go too crazy...since we were wearing purple i decided to rock some plummy eyes and raspberry cheeks.
face:
neutrogena healthy skin foundation
mac msfn med dark
bonnebell glimmer bronzer
nars laguna bronzer
nars crazed blush
mac ccb in hush
nars albatross
eyes:
mac pp quite natural
UD toasted and hustle
loreal lineur intense
mac feline
lancome hypnose drama mascara
lips:
mac hue
revlon pink whisper gloss
estee lauder impulsive coral gloss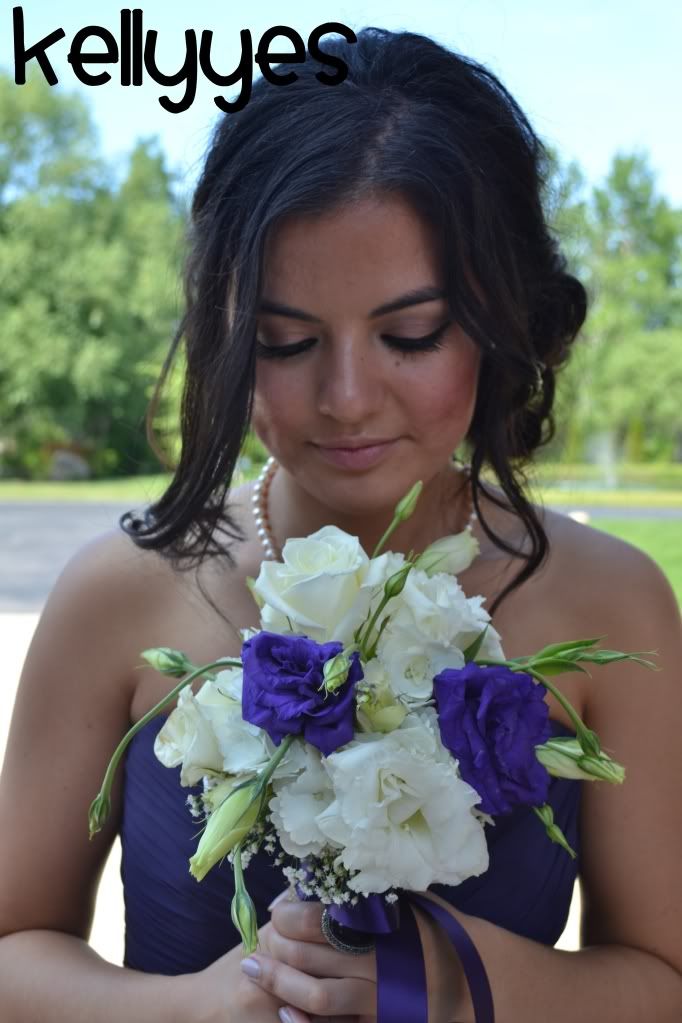 the rest of the bridesmaids! our styles are all very different so i had to take that into account when doing makeup. one girl preferred intense cool shades for e/s and another wanted a very shimmery natural look.
the dinner...roast beef, red skinned potatoes, sesame chicken, green beans w bacon, rolls and salad. yum!
the whole bridal party! it was such a beautiful wedding and the weather couldnt have been more perfect...i wish all the best to the lovely couple!