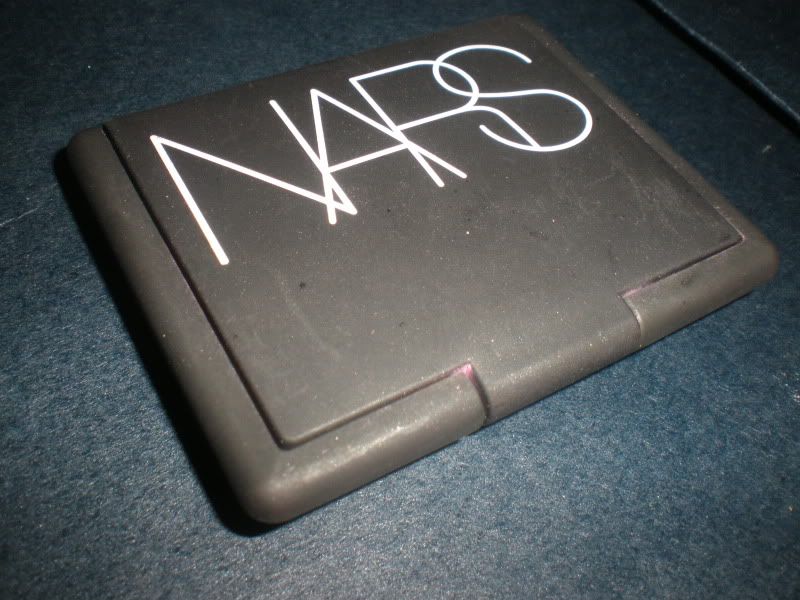 i have been LOVING nars blush in desire lately. i have been reaching for it everday for a bit over a week straight. dont let the color in the pan fool you, it actually is a wearable color if applied correctly and with the right amount: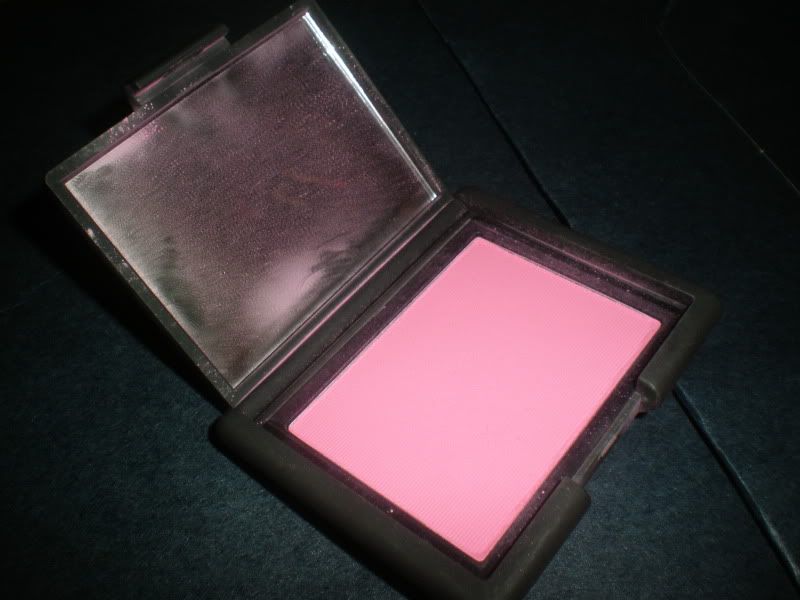 nars blush in desire
in person this blush is actually much much brighter. it is a HOT bright pink in the pan. its actually pretty scary, when i first saw it i was shocked and not really buying that it would look good. but i bought it anyway since i heard great reviews and my fave guru,
blushingpixie aka yorkieluvs
, wore it in one of her previous videos and it looked amazing.
i actually bought it a while ago but never really did anything with it. and randomly i wore it the other week and i fell in love! it gives you the prettiest cheek. you have to apply this SPARINGLY to make it look good. what i mean by that is you should just tap your brush LIGHTLY on the pan then swirl and apply softly. add more color if you need to, build it up rather than brush a load on. if you apply the right amount it looks stunning.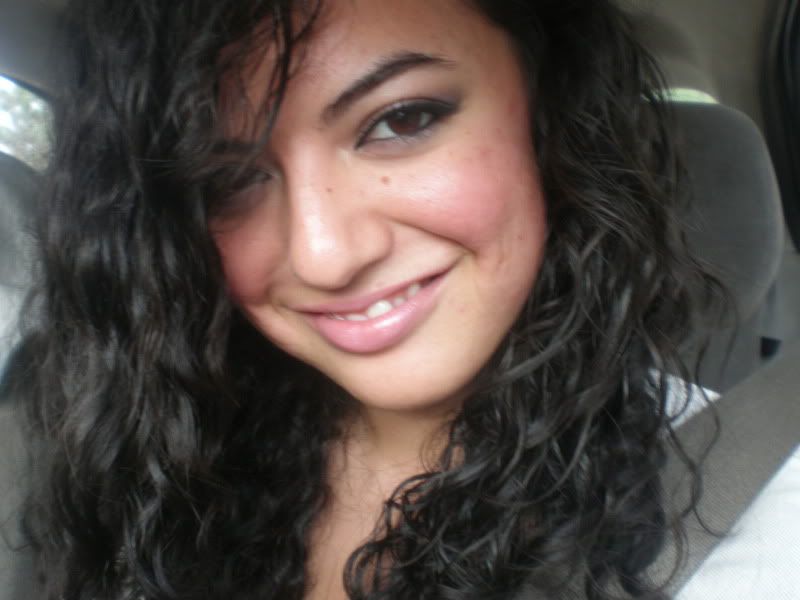 wearing nars desire
the picture doesnt really do it justice. i didnt capture it well. but i recommend you go out and have a MA put it on you if you are near a nars counter. it is that good of a color!
**UPDATE for more nars blushes and better pictures...check out my updated post
HERE
a while ago i did my first makeup swap. i swapped my illamasqua bronzing duo for nars blade runner e/s duo: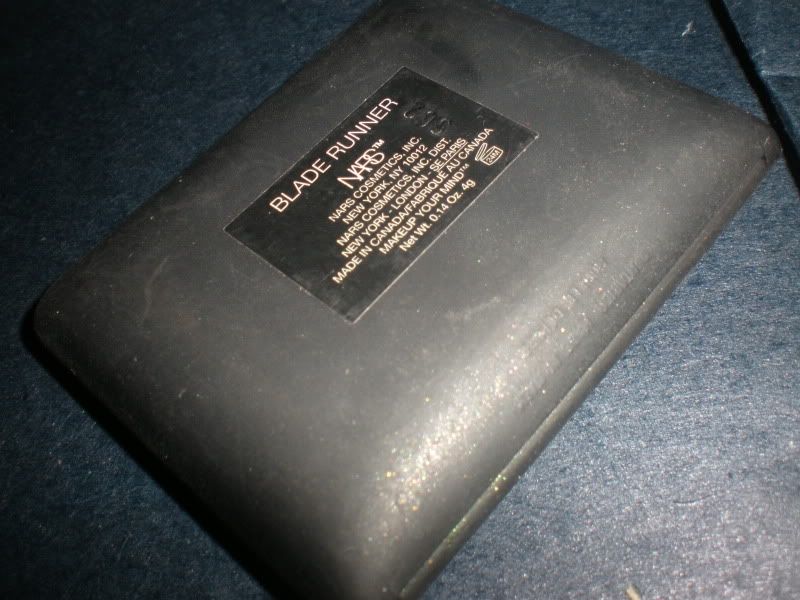 nars blade runner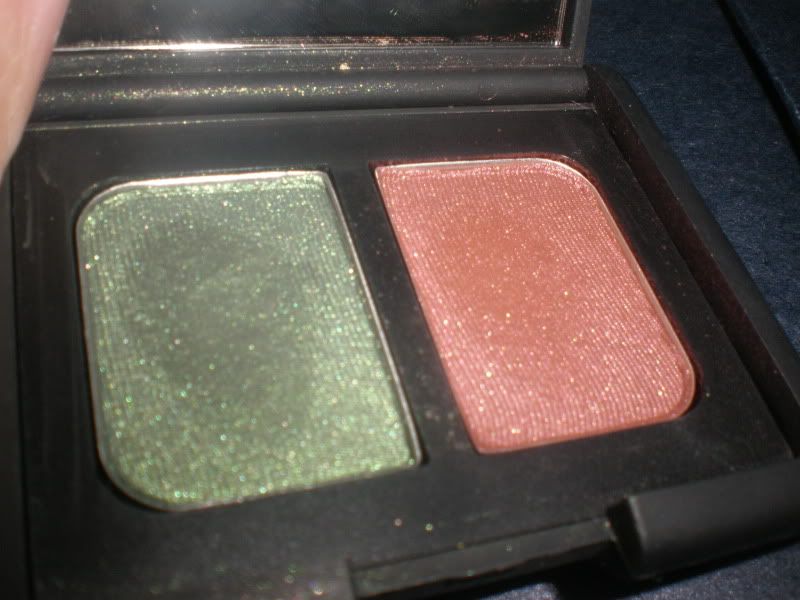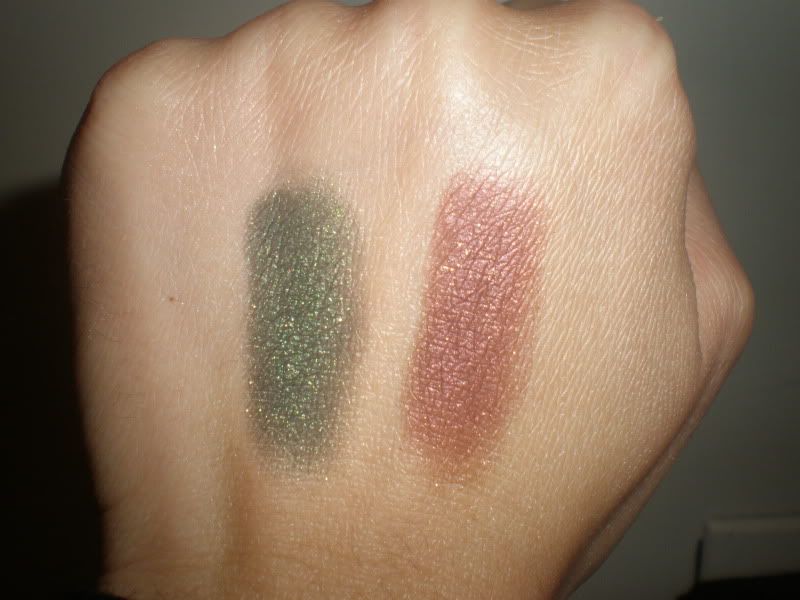 blade runner is a duo with a dark metallic green and a dark shimmery burgundy. both are extremely pigmented and gorgeous! i tried comparing the green color to the other green shadows i have and nothing is even close to the color: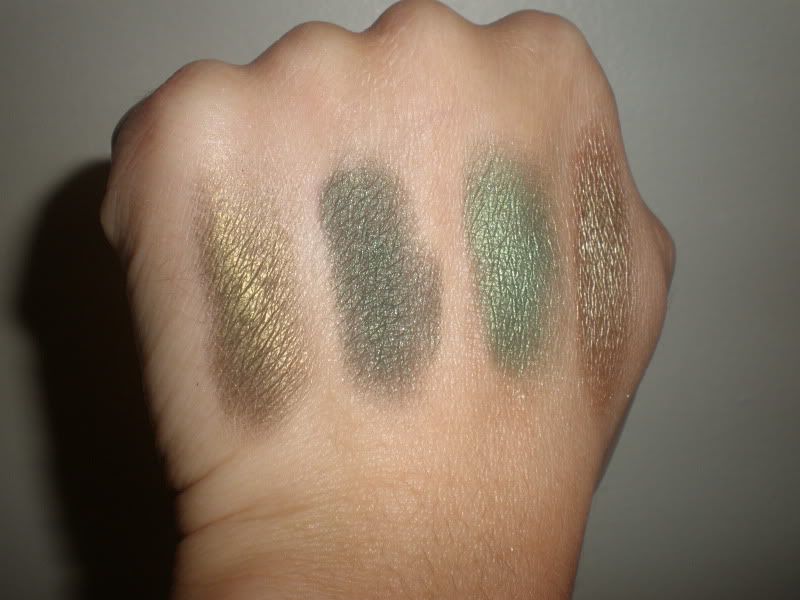 from left to right: kat von d's orbi, the nars green e/s, mac's humid, mac's sumptuous olive
the kat von d orbi shadow comes from the true romance palette in ludwig. as you can see in the picture, orbi and sumptuous olive are more golden olives rather than the dark green of the nars e/s. humid is just a GREEN color, with the nars being much darker and more metallic, humid is more frosty.
i havent used this duo yet but i am loving the colors and pigmentation. i cant wait to use it.
i love nars products, i think they are expensive but very much worth the money. if not the e/s than definitely their blushes, they are top notch.
have you tried these products? love them? hate them?