hello everyone. i just wanted to post up my everyday go to look, where when i dont know what i feel like doing with my makeup for the day i do this routine. or basically my safe look that never fails :) the reason for this post is because lorraine (or
thecurrentcustom
on youtube) is having a give away right now on everyday looks. here it is: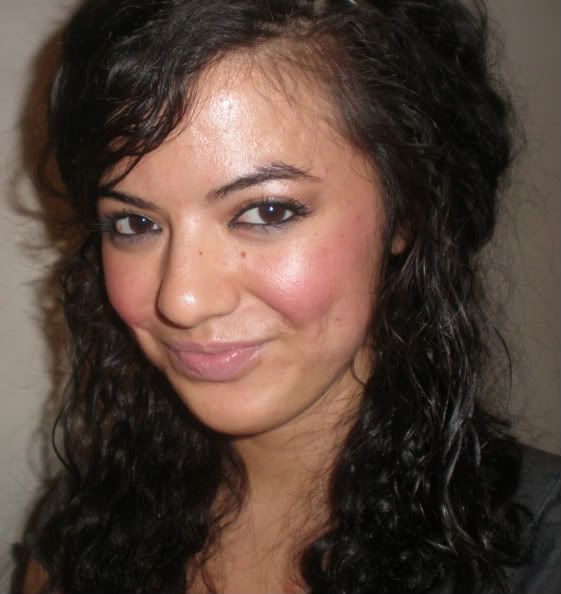 i am wearing:
UDPP
nyx champagne all over lid
mac tempting in crease
mac embark to deepen crease more
mac brun in outer v
mac shroom as highlight
rimmel kajal liner in jet black
mac carbon to set liner
stila kajal liner in onyx on waterline/tightline
lashblast mascara in black
blush as of lately has been nars desire(like i said in my
earlier
post, i have been lovin this blush!)
no lip product usually but in this pic im wearing the elf mineral lipstick in
natural nymph
with a bit of clear gloss
thats my everyday look when i dont know what else to do. it seems like a lot of products but the look is so simple.
what is your go to look?