as i mentioned in my last post, i wasnt feeling the peachy shade from american apparel. the color is beautiful but i am just not in the mood for peach. so i repainted my nails with another american apparel polish, malibu green.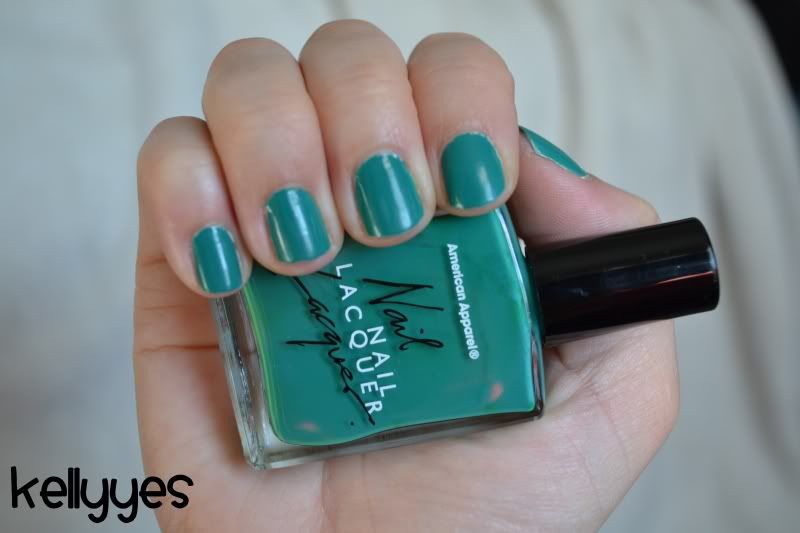 i love this color. the application for this was much easier than the summer peach. my guess is because summer peach is such a light shade so it is prone to streaking. malibu green applied effortlessy. i could have got away with only one coat, but out of habit i did two.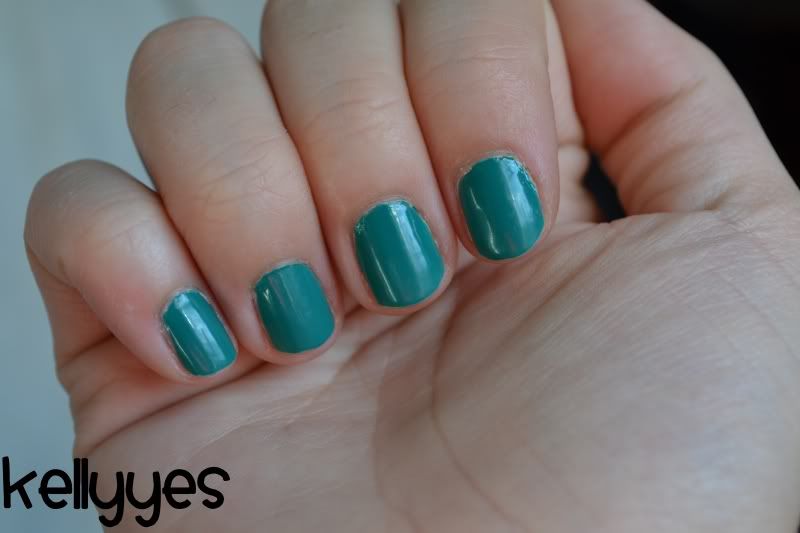 these pictures are from a couple days after i first painted them. as you can see, they havent chipped yet. they arent as shiny any more though. you can tell by the photos that my topcoat seems a little dull (i used out the door topcoat)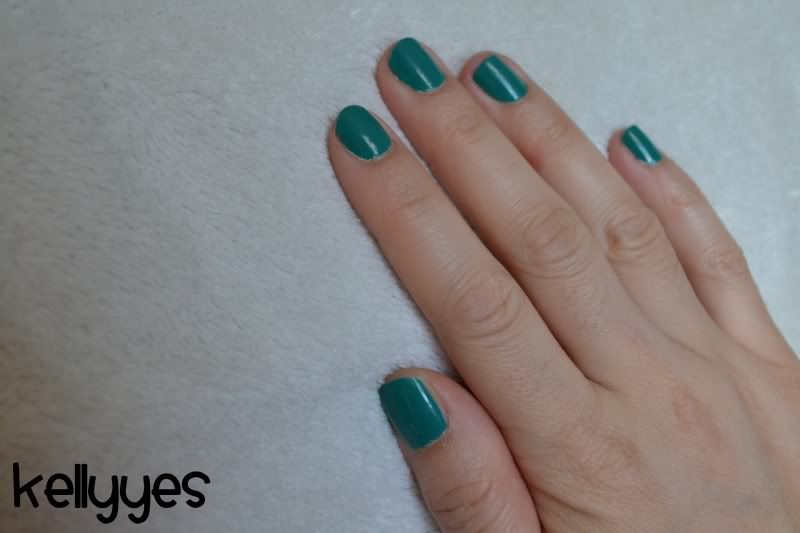 i am definitely feeling this shade. it reminds me a bit of opi's jade is the new black, but brighter and with more blue tones to it. you can check out my NOTD with jade is the new black
HERE
.
what do you guys think of this shade? definitely not for the conservative work place!