i dont know about you guys, but even though the holidays are over with, i am still obsessing over glittery and shiny nails. i am patiently waiting for the katy perry opi line to come out so i can get a hold of the polish "teenage dream", which is a pink glitter. with that being said, i painted my nails yesterday with orly's luxe.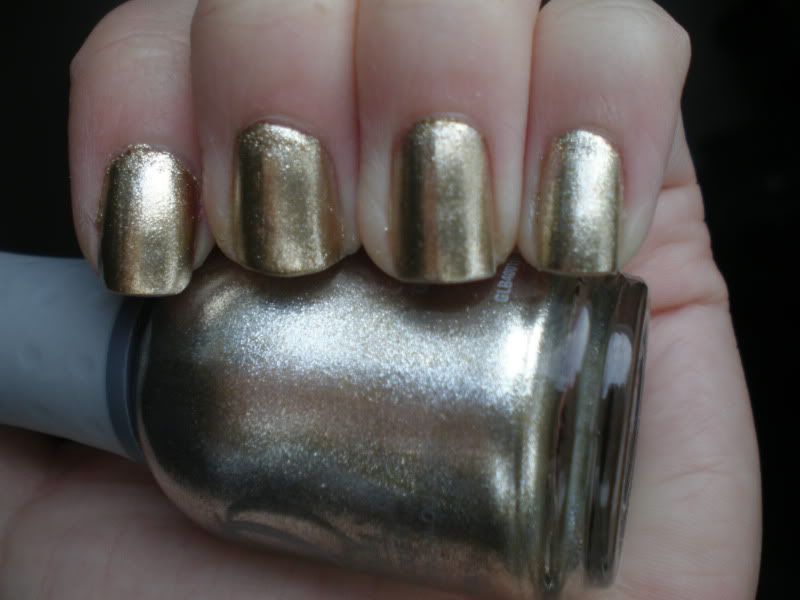 i would describe luxe as a light gold foil, it is so pretty! i took several shots of my nails because the polish is so multifaceted that i needed to capture it from different views to give you an idea of how neat the color is.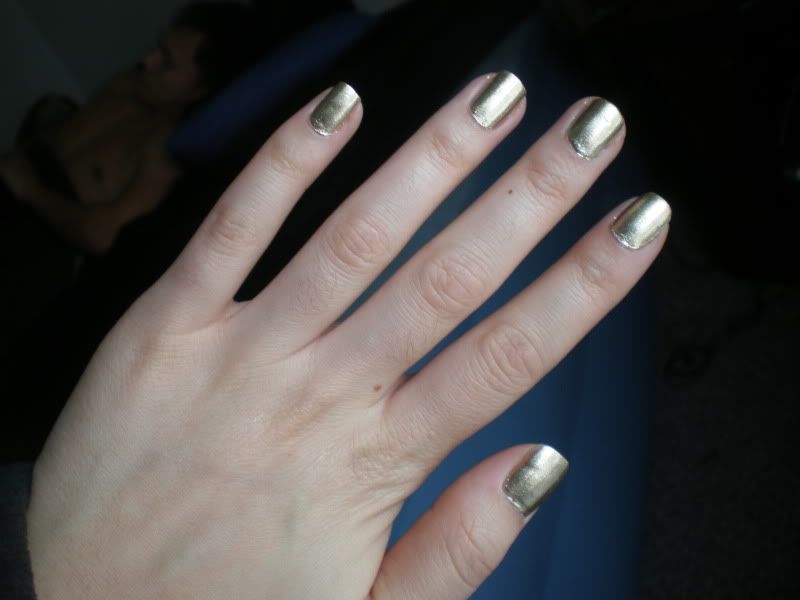 i painted my nails with two coats, merely out of habit. you could easily get away with one coat with this polish...it is that pigmented!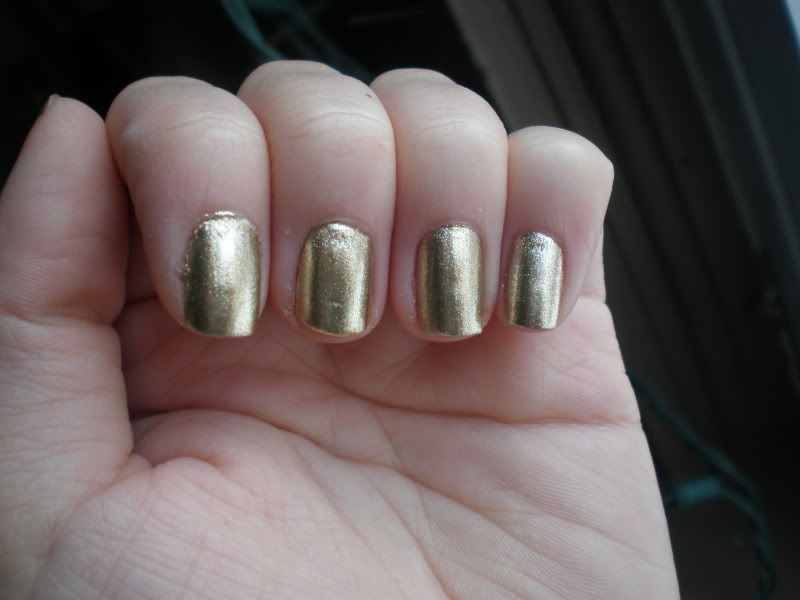 there is also a silver and pink version of this polish named foil and rage, respectively. i really want rage, but im being good and resisting for now. you can get all three colors at sally's beauty (thats where i purchased luxe.)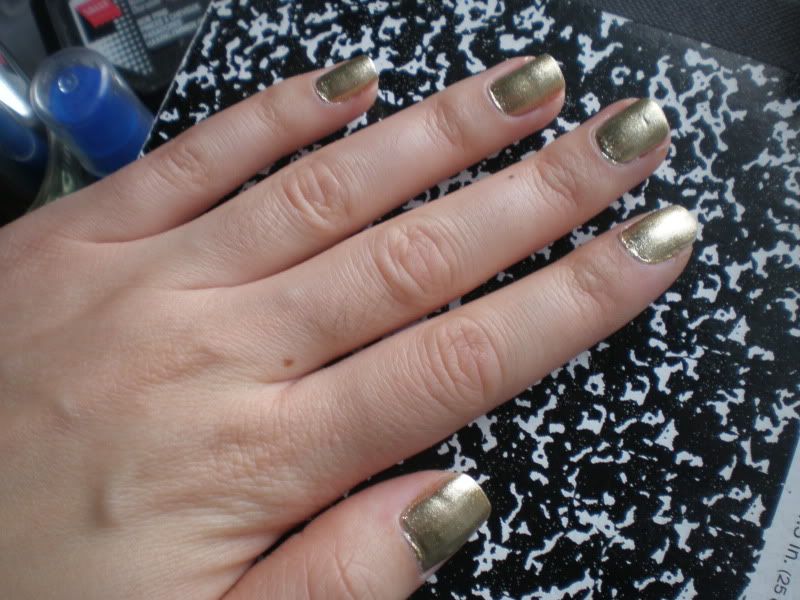 please excuse the dent, i always am so impatient when my nails are drying!
what do you think of foil polishes? are you sick of the glitter and shine since the holidays are over, or are you still loving it like me?