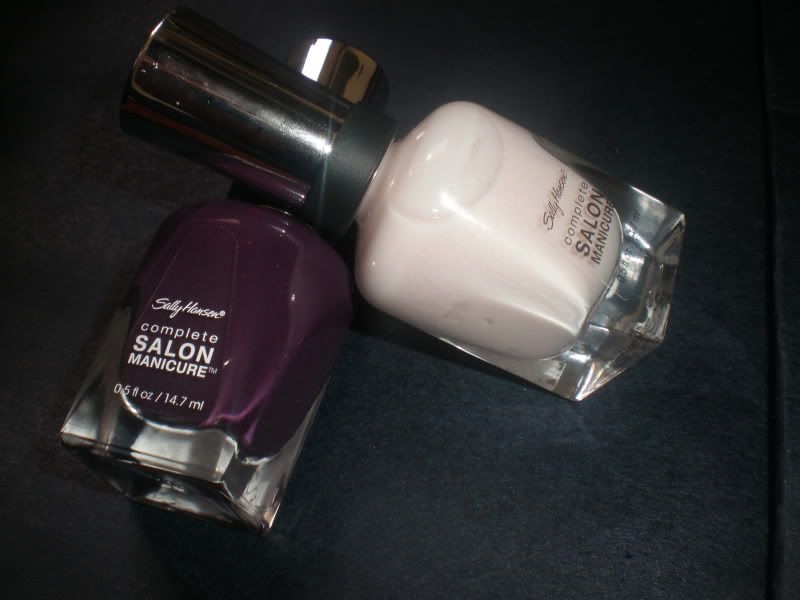 i have been eyeing these new sally hansen polishes every time i go into the store. but i passed on them, even though the packaging was appealing as well as their presentation at the store. i just couldnt justify spending almost as much as i would on an OPI polish on a regular drugstore polish.
but, after reading a review on
all lacquered up
, i had to try some. i've been meaning to get a darker purple shade that wasnt too dark where it seemed black, as well as a very light neutral opaque pink shade. so my choices were pink slip and plum luck.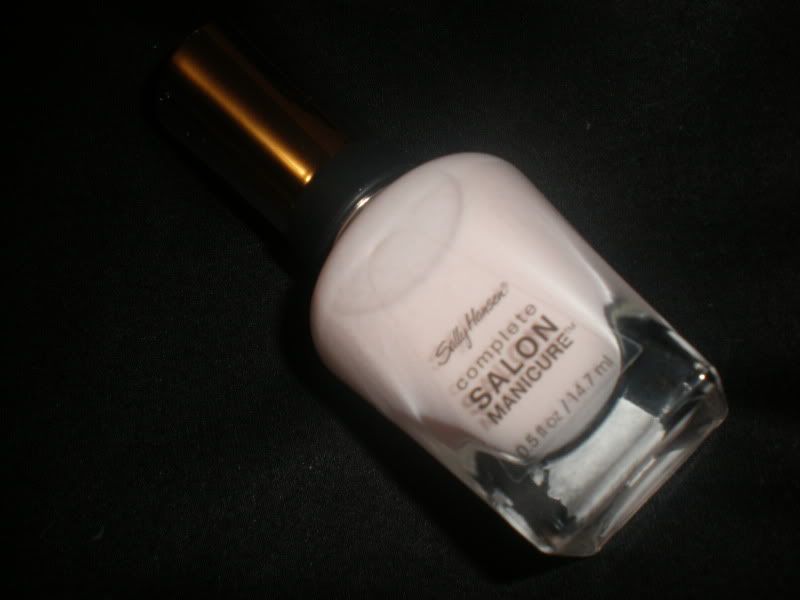 pink slip
this is the color i have currently on my nails. i LOVE the color. it was exactly what i was looking for, a pretty light pink nail thats opaque.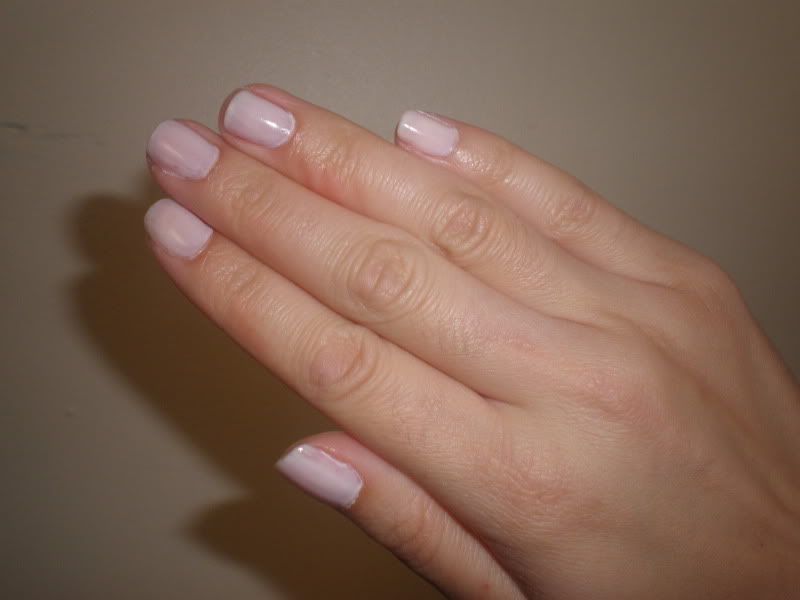 this is three coats, but you could get away with two.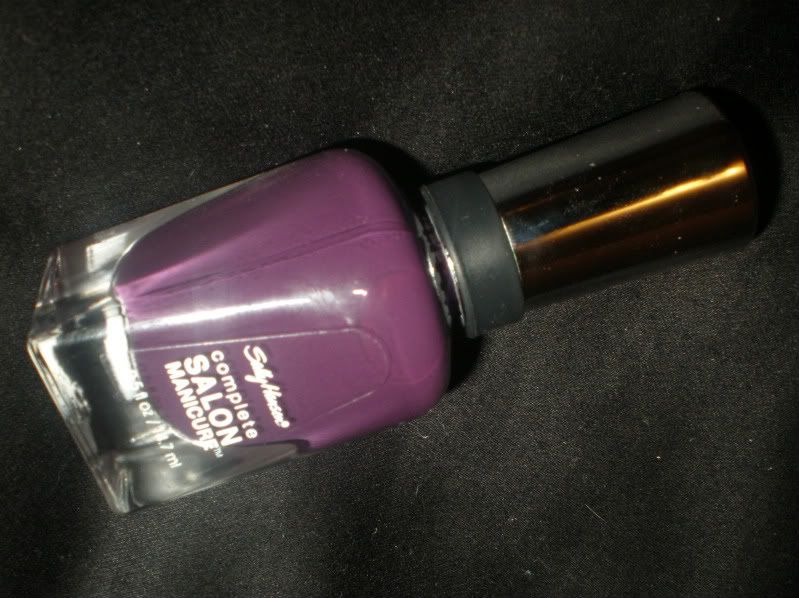 plum luck. i havent worn this color yet, but when i do i will post up pictures.
the polish didnt dry at any amazingly fast rate, just at a normal polish drying rate. this didnt bother me since it didnt claim to dry fast. i am not sure on the wear time since i have only worn it for a day and my nails still look the same so i will give an update on how long it lasts.
overall i am satisfied with my purchase. the color on my nails is exactly as the bottle shows which is what i wanted. i love the sleek packaging as well.
there are, however, a couple cons to the product. for one, i dont really care for the formula of this polish. it's not bad, it just doesnt apply as smoothly and evenly as i expected it to. it applied slightly streaky, which brings me to my second con, the shape of the brush. i believe the shape of the brush is the reason why the polish would get a bit streaky. i tried to get a decent picture of the brush, which was a fail because of my sucky camera. but the applicator isnt like a normal brush, the brush is tapered at the ends so the polish doesnt uniformly coat the nail. i dont know why sally hansen decided on this brush shape, but i dont like it at all.
but since i love the colors so much i am willing to overlook these factors.
have any of you tried this new polish? what are your thoughts? if you have pictures of any colors let me see them! :)