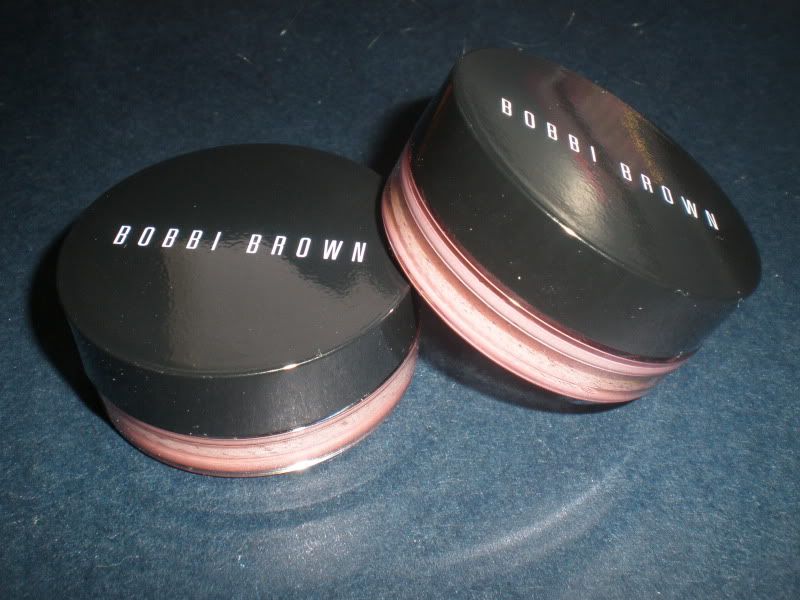 **UPDATE** i did a revamped post on my current pot rouge collection! check it out
HERE
(the pictures are much better, i promise :D)
I love bobbi brown's pot rouges. pot rouges are a multipurpose product, where they can be used on your cheeks or lips. i prefer to use them on my cheeks (although i have not tried it out on my lips). they are my favorite cream blushes hands down.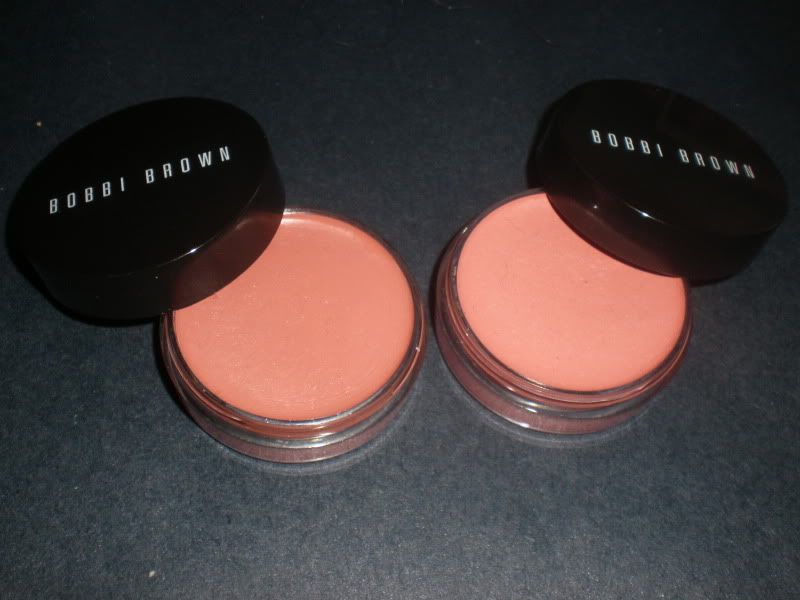 blushed rose on left, powder pink on right the reason
i prefer these cream blushes over any of the others i own is because of the formula. this stuff blends like a dream into my skin! and its not sticky, like how mac's cream blushes can be. when blended out on my cheeks, blushed rose comes out as a healthy glowy browned pink and powder pink come out as fleshy fresh light pink. i usually dont apply these with my fingers, i use brushes.
as for swatches:
blushed rose left, powder pink right
out of all the blushes i own, blushed rose has been my favorite. it doesnt look like a remarkable color at all in the pot or swatched, but on the face its so gorgeous. i really love the formula of these pots. i want to collect all of them! do any of you own any bb pot rouges?