ive been reorganizing my makeup and i decided to invest in some mac palettes. its cheaper (since you can buy the pan product for less than the potted) and it saves space. for this reason i bought a few things online at mac. i got the 15 e/s palette and the 6 blush palette. since i bought the palettes, i thought i might as well get a little product too to put inside it :)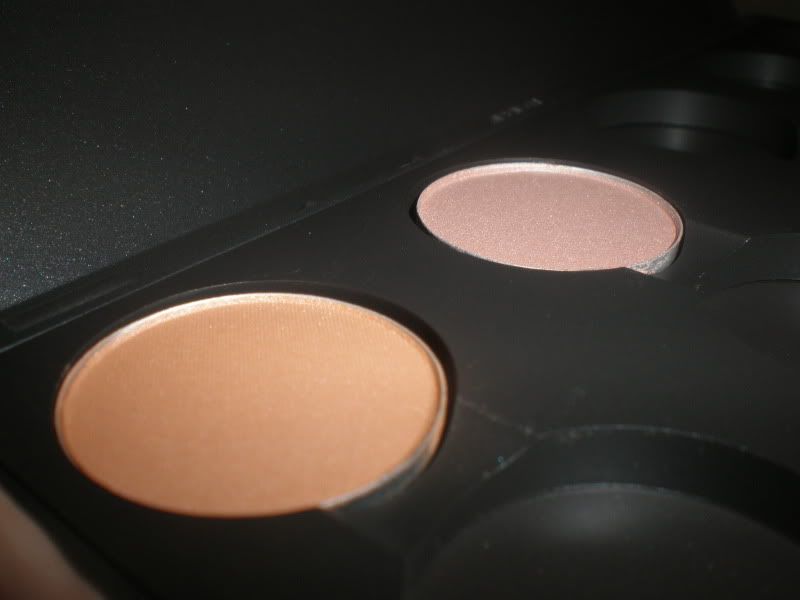 mac e/s in: arena left, naked lunch right
i dont have any good all over lid colors from mac so i decided to get some light slightly shimmery colors. i chose arena to match my olive/yellow skin tone and i chose naked lunch because my sister owns it and i really love using hers whenever i am around her :)
i didnt swatch the colors because they are so light, but arena is a satin e/s with slight shimmer. its a soft beigey gold color. ive been using it all week as an all over lid color with a bit of embark in the crease and i love it. very subtle and natural. it really fits my skintone.
naked lunch is a frost e/s. its basically a shimmery skin colored light pink. i really thought i wouldnt enjoy this shadow but i do like it a lot. i usually dont like to wear pink shadow too.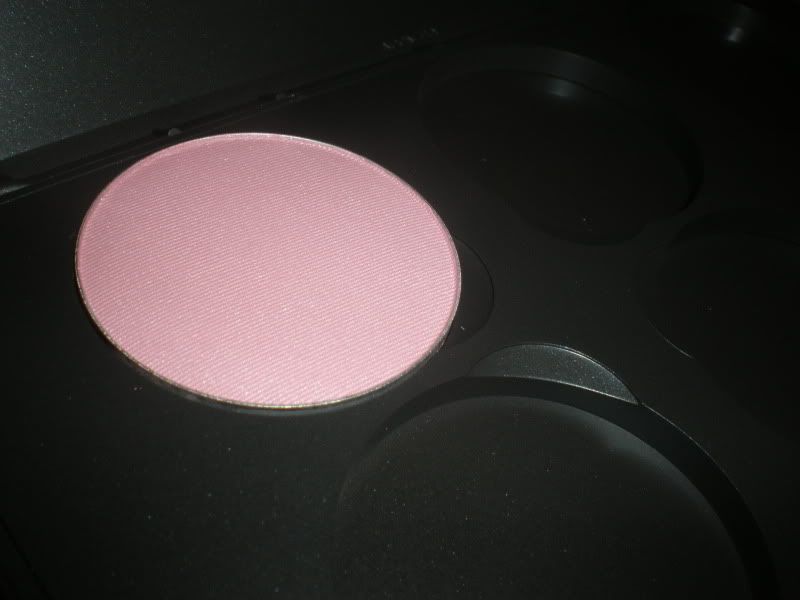 mac blush in well dressed
well dressed is a very pale shimmery girly pink. i will admit, the only reason i got this blush is because lollipop26 uses it so much and i love her looks/videos/blog. normally i would avoid this type of color, just because it's so pale and i assumed the pigmentation wouldnt show up. but i researched pictures of others with similiar skintones as me wearing it and i deemed the look as good.
im wearing it today and i'm liking it. its very subtle and natural but not too sheer where you see nothing. the shimmer isnt noticable either...bonus! i do wish the pigmentation were a bit better, i had to swirl and apply twice, but it's ok. i am content.
what all over lid colors do you guys use?