my original intention of going to the store was to only buy more of this liquid gold: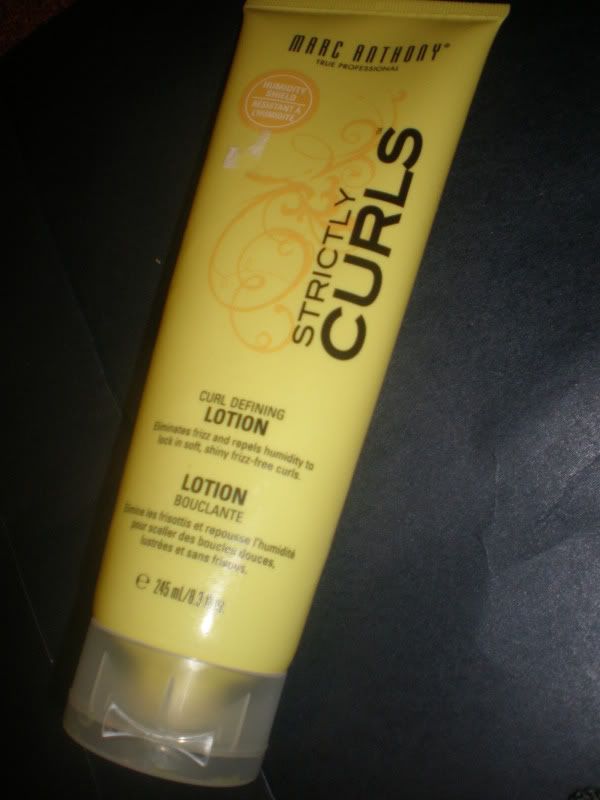 marc anthony strictly curls curling lotion
but an hour and a half later i came out with this...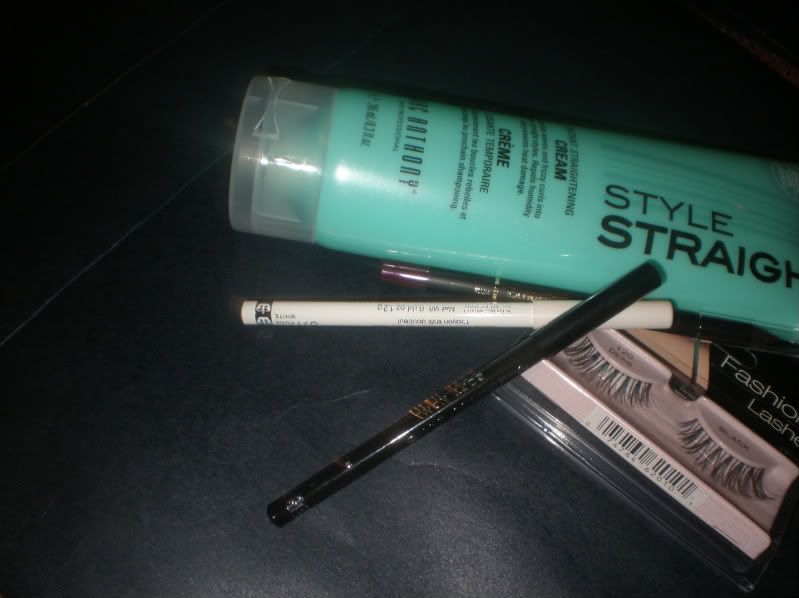 booo. i suck. well in my defense i COULD NOT find my beloved curl lotion by marc anthony ANYWHERE. i was so sad. i really can not live without this product, it truly perfects my hair routine.
anyway i decided to try the instant straightening cream by the same brand. just in case i couldnt get my hands on the curl lotion (no worries, i later went online at ulta and bought 50 bucks worth to get free shipping ha!) since i use the product as a finishing creme anyway. we will see if this stuff works...i am very curious. it has a very interesting scent. to me it smells like cologne mixed with menthol, if that makes any sense at all ha.
i also got two rimmel soft kajal eyeliners, one in black and one in white, since it was BOGO. i also got a l'oreal extra intense liquid pencil liner in plum since it was on sale for 4 bucks. here are swatches: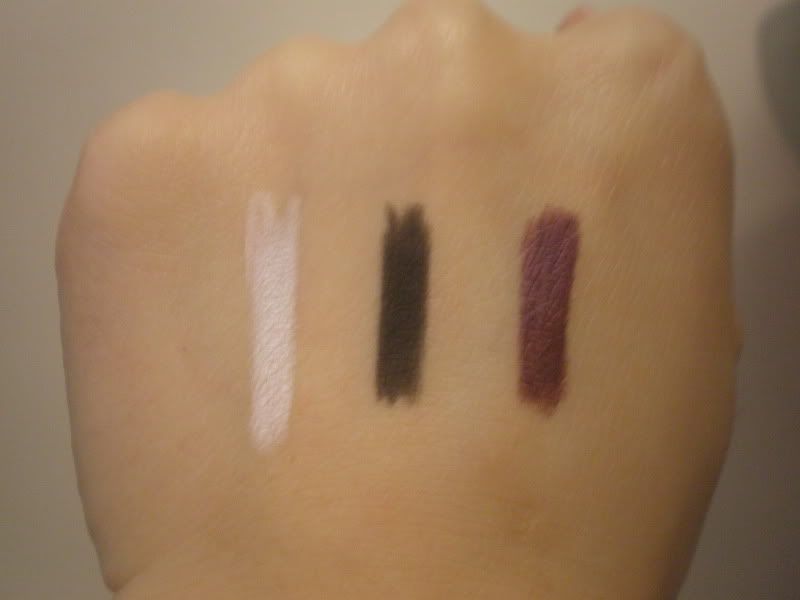 when i swatched the two rimmel liners on my hand i was a bit disappointed. they werent soft at all which surprised me since its a kajal liner. the black doesnt seem like a true black, more greyish. and when i rubbed it off with a towel it came off really easily. but im not going to declare that i dont like the product until i actually try it on my eyes...
as for the purple liner, i actually bought it for two reasons. it was on sale and ive been wanting to get a purple base. it went on very creamy when i swatched it. and when i tried to rub it off my hand with a towel it was stubborn to come off. two good signs. we shall see how it holds on my eyes...
not much to say about the ardell lashes, i got em in DEMI. ive heard good things about ardell and i have an event coming up this week. i want pretty kim kardashian lashes for it :)
you guys try any of these products yet?