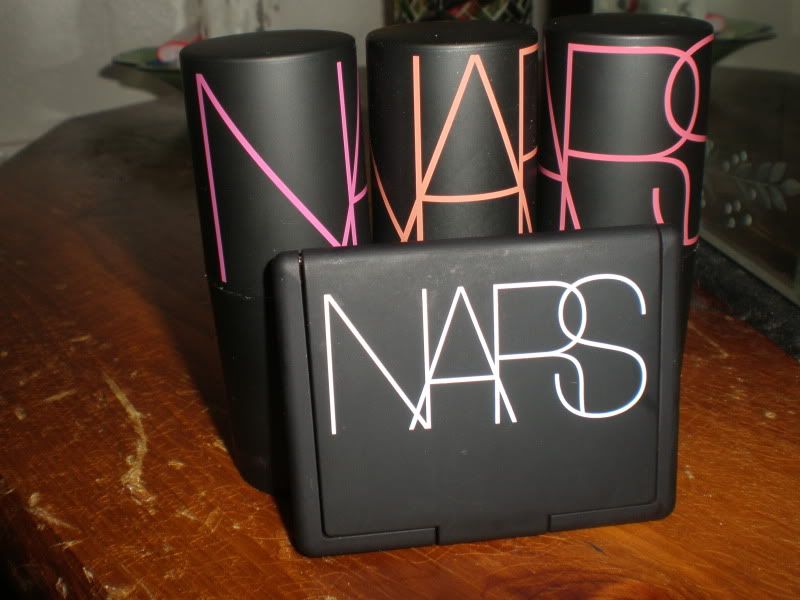 yes yes my long overdue nars haul. i picked up some fabulous things from the nars website when they were having that online sale. here are my picks: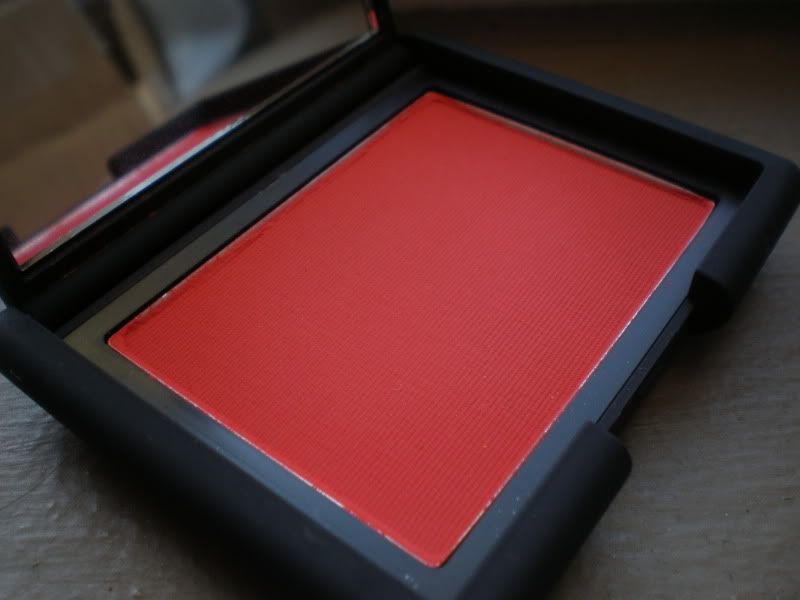 exhibit a blush. i've been lusting after this blush and i finally caved and got it. dont let the color in the pan fool you, everyone can pull this blush off. apply in small amounts (dont swirl! dab) and what you get is a beautiful natural color. it looks very natural and effortless.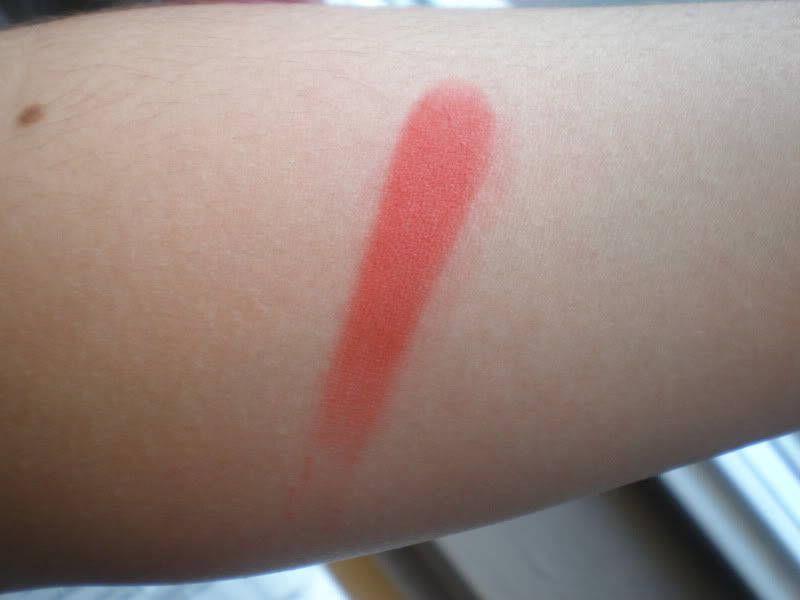 exhibit a is a matte reddish orange. the color looks shocking in the pan ha! i will have to post a look with this...to prove its not so scary.
i am guilty of being a crazy person and buying all three multiple tints! they are limited edition until who knows when and i had to have all of the shades...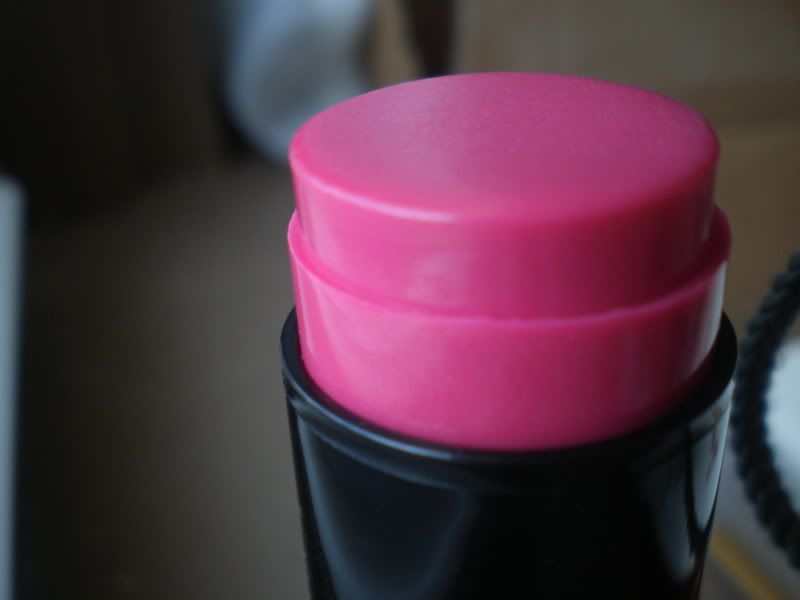 cadaques is a bright pink in the tube. when worn it is a sheer yet pigmented pop of pink. it is absolutely lovely on.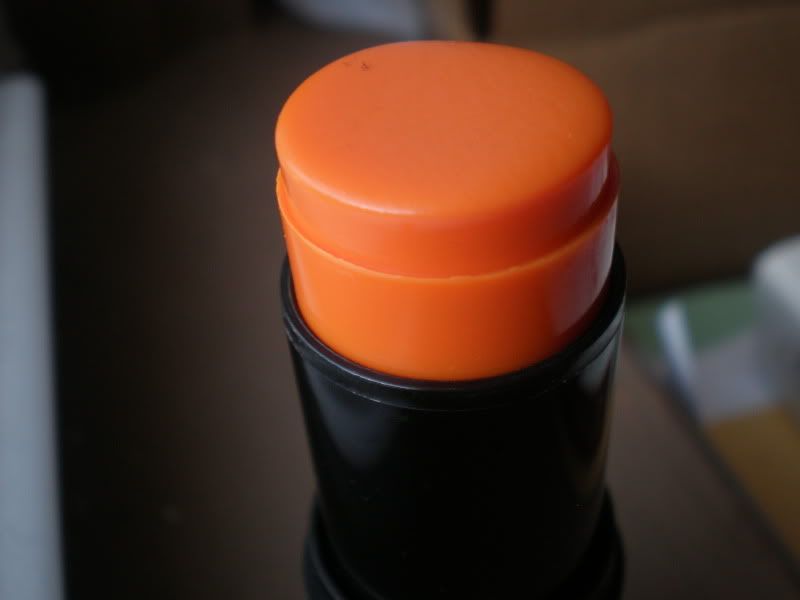 turks and caicos is a neon orange in the tube. when worn it is a juicy pinky peach color.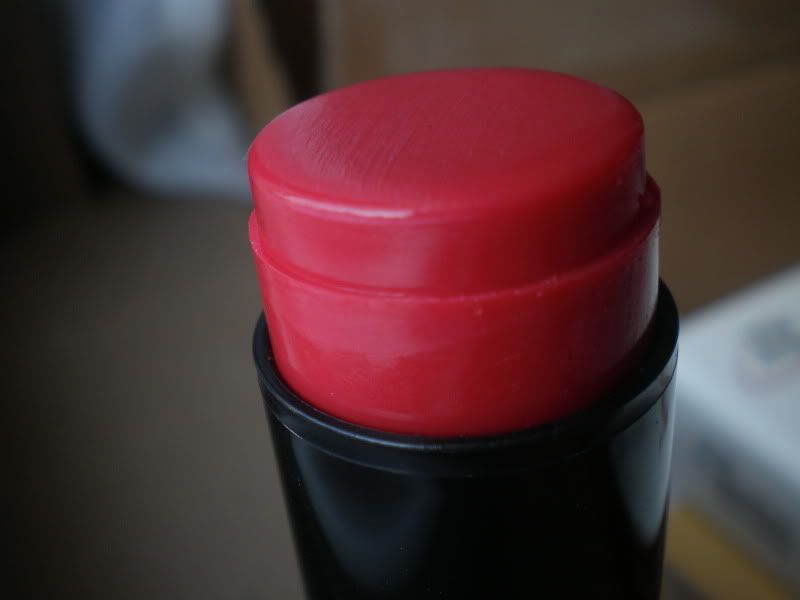 beverly hills is a cherry red in the tube. when worn it is a flushed dark pink. another "natural" color.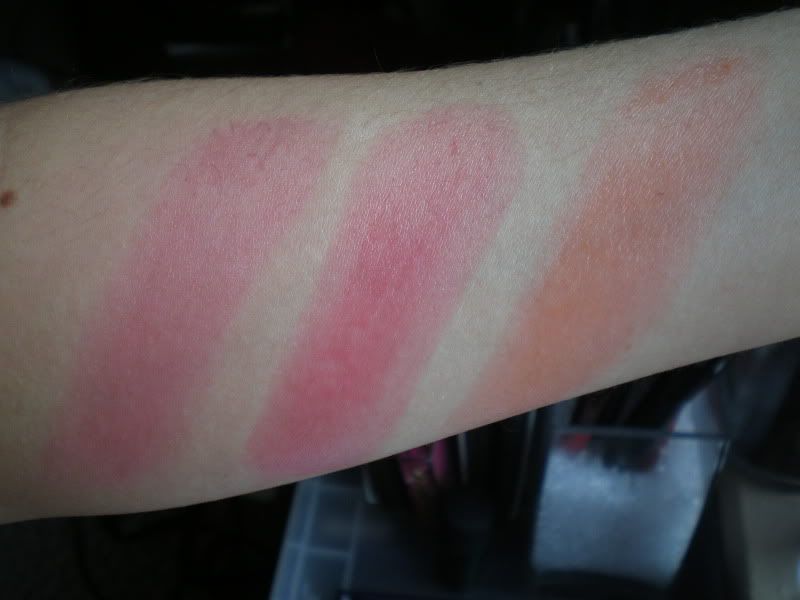 (from left to right) cadaques, beverly hills, turks and caicos. when they are applied the color is much sheerer than in the tube.
overall these multiple tints are good, but the overall formula isn't the absolute best. they are a bit sticky when first applying and they take a little time to fully soak into the skin. the finish is definitely dewy...not powdery. the color payoff is excellent and the lasting power is standard nars quality (aka long!) I would recommend either cadaques or turks and caicos depending if you like pinky looks or peachy looks.
have you tried the limited edition multiple tints?