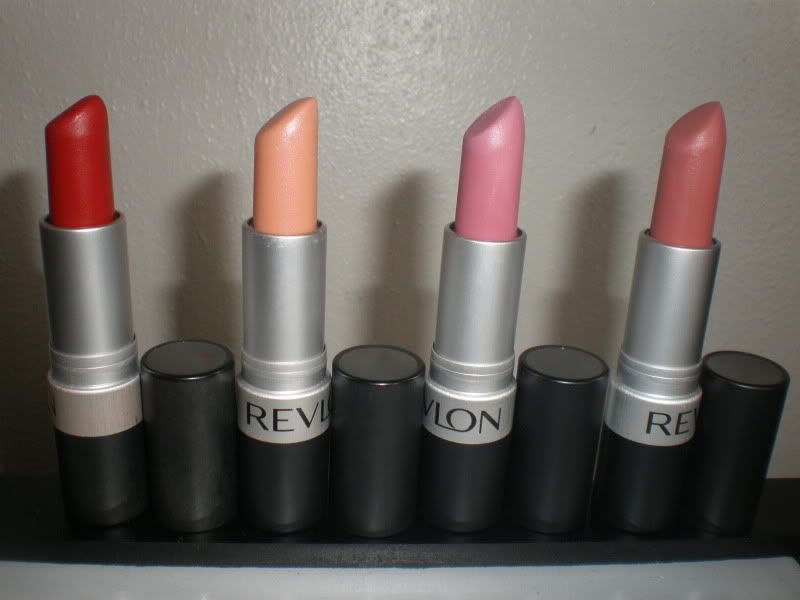 EDIT: I DID AN UPDATED POST ON MY COLLECTION HERE.
the revlon matte lipstick line contains ten shades all together, of which i only own 4 of the lighter shades: nude attitude, pink pout, mauve it over, and really red. the lipsticks are pigmented enough with an obviously matte finish. since these are matte finishes, they are drying to the lips. however, they apply smoothly and feel comfortable on the lips. it doesnt have an offensive odor. i sometimes leave the matte finish and other times i add gloss over the color, especially with nude attitude. of the colors i own my favorites are pink pout and nude attitude. i would repurchase these because they perform satisfactory to me.
SWATCHES


FROM LEFT TO RIGHT: really red, nude attitude, pink pout, mauve it over
REALLY RED


really red is a cherry red color. this was actually the first of the mattes i bought on a whim a long time ago because i was looking for the perfect red lipstick (still searching). i dont like this color on me as it is not dark enough for my taste. i plan to use it up as a cream blush.
**UPDATE: I recently did a post with a Really Red and changed my thoughts about it. Check it out HERE.
NUDE ATTITUDE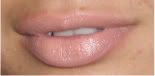 nude attitude is a yellow based nude. i frequently use nude attitude to blank out my lips to make another color stand out on my lips. this is probably the most worn color for me out of the four since it is so versatile. i dont prefer wearing this alone though, it is too yellow for my liking.
PINK POUT


pink pout is a bright cool pink. although i say bright, it isnt so bright where it isnt wearable. i really enjoy this lipstick. i actually lost my first one i had a bit ago and repurchased it because i liked the color that much.
MAUVE IT OVER


mauve it over is exactly as the name says, a mauvy color with brown tones to it. this color is almost the exact same color as my lips...just a smidge darker i would say.
what do you think of the matte line? do you prefer glossy or matte?