i've been a good girl as promised and i havent spent TOO much since the last time i did a haul. with that being said i DO have a few items i'd like to share that i've purchased over last month in a half or so. enjoy :)
i got a couple things from mac; one thing from a collection and one from the permanent line. i didn't get much from the in the groove collection at mac since i only wanted two things: jazzed lipstick and stereo rose MSF. at the time the collection came out i was on vacation so i wasnt able to get stereo rose in time. however i did get the jazzed lipstick:
mac lipstick in jazzed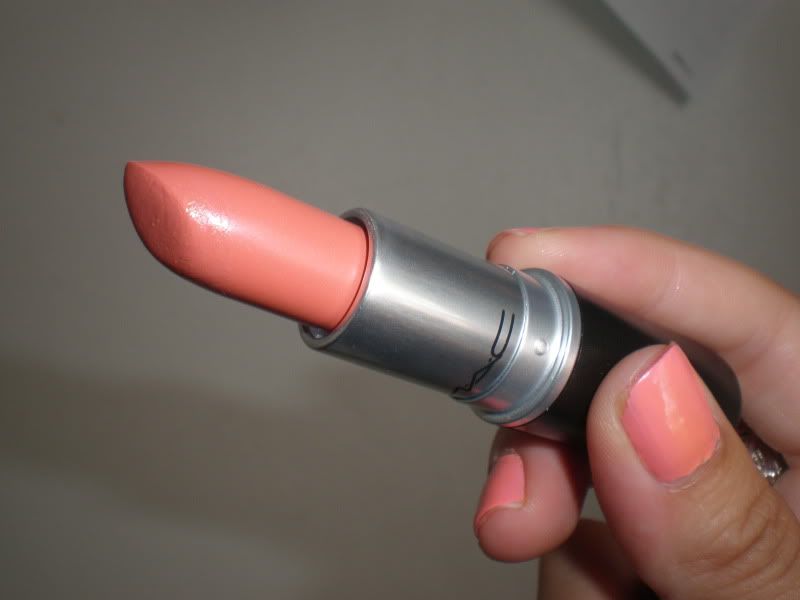 jazzed is a light orange based coral. i would say the color is flattering for most skin tones. the finish is creamsheen.
on my lips: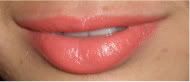 i also got the cream color base in hush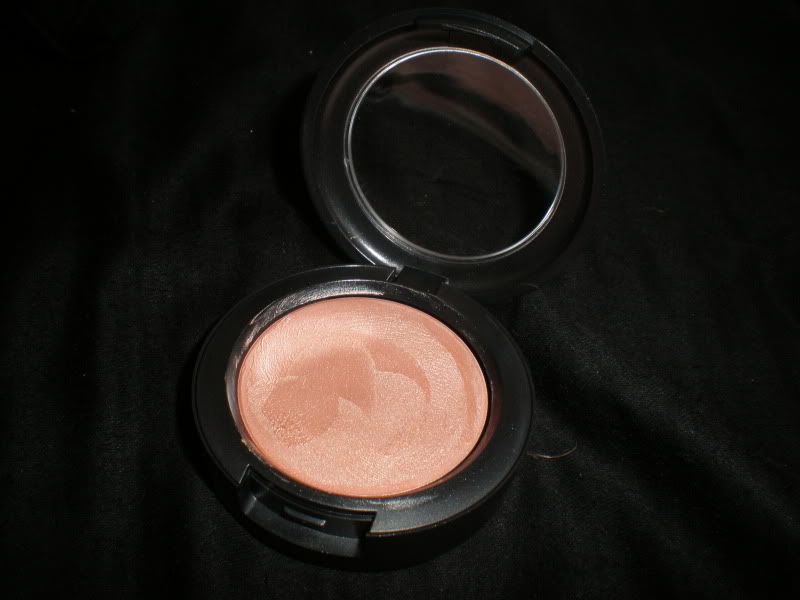 i would describe hush as a pinky nude shimmer. it is very flattering. i use it as a highlight for my cheekbones and nose. i find it has the properties of being a "skin perfecter" since everytime i use it, my skin looks luminous and healthy.
swatches: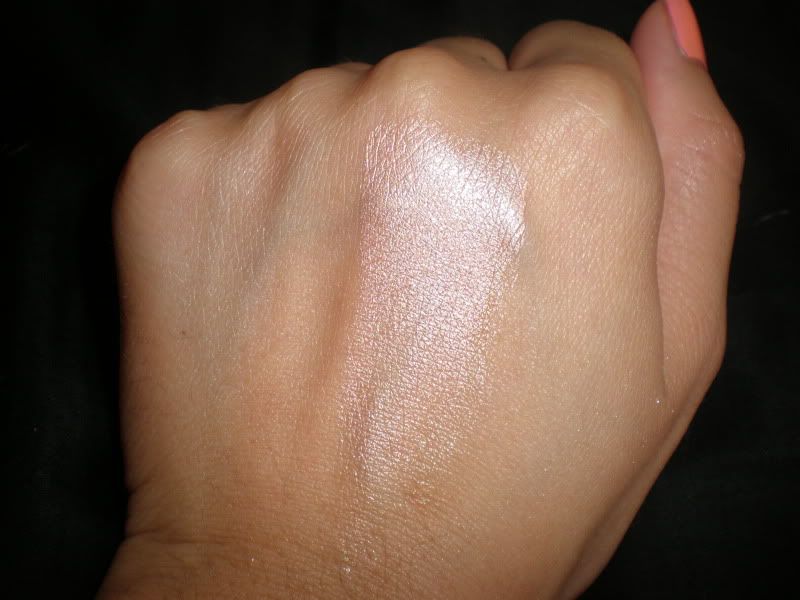 it does have high frost to the formula...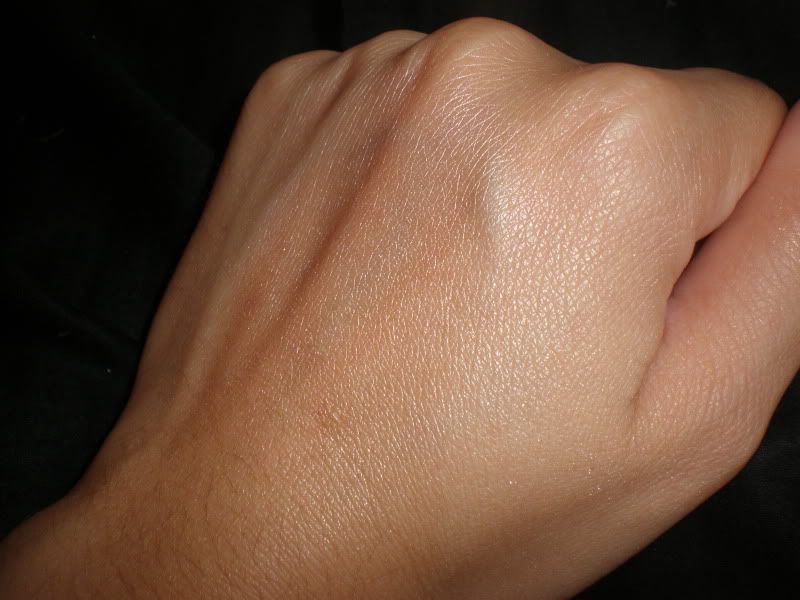 but when blended out it just comes off as a pretty sheen.
estee lauder pure color gloss in impulsive coral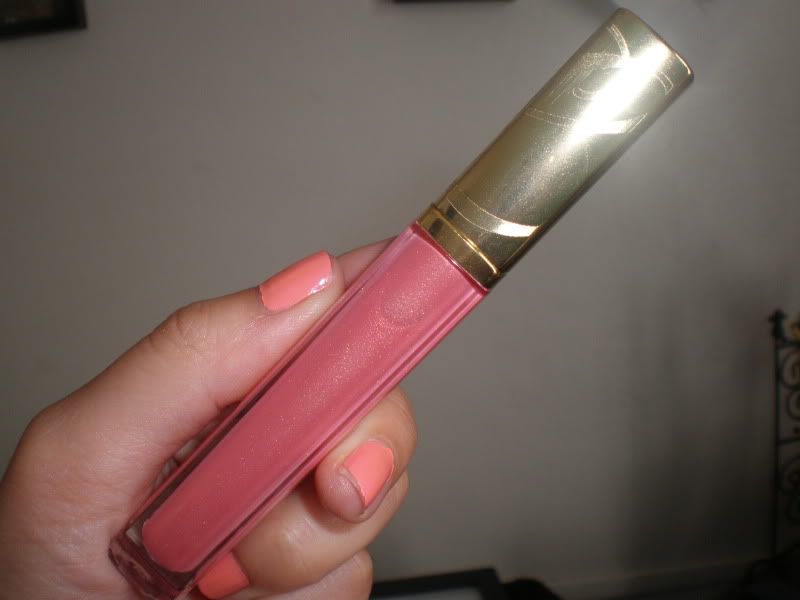 this gloss was actually given to me by my friend
hieu
. he works for estee lauder and absolutely adores the brand. i only own a few products by estee lauder, but mostly because hieu has given them to me haha. but i very much love this product. it is super comfortable on the lips, the color is sheer yet noticeable, and the smell is nice. after using this gloss it makes me want to check out more colors in this line since they just came out with an improved formula.
revlon super lustrous gloss from left to right: coral reef and pink pop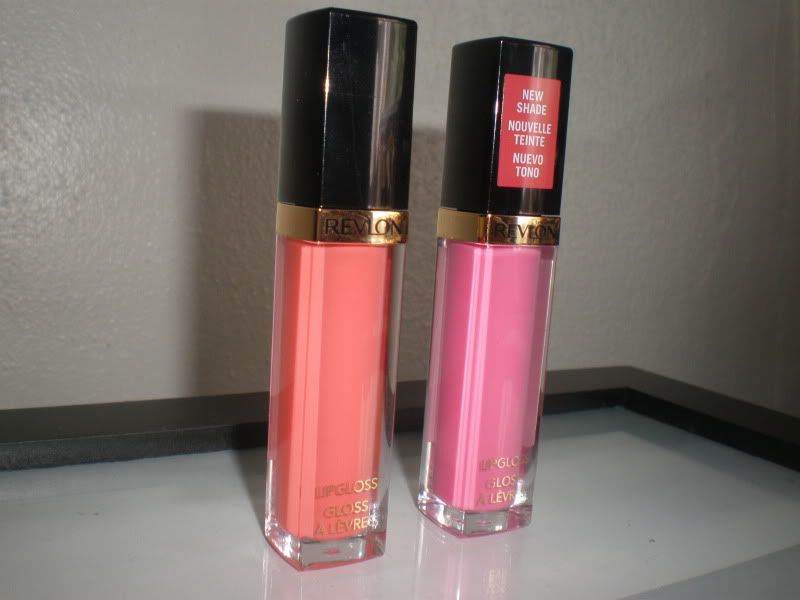 these glosses are great. they are very pigmented for drugstore gloss, have a creamy appearance in color, last a decent amount of time, and feel comfortable on the lips. they arent drying and have no offensive odor. pink pop is a bubblegum pink and coral reef is a orange based coral. i really like both colors and have used both.
swatches from left to right: EL impulsive coral, revlon pink pop, revlon coral reef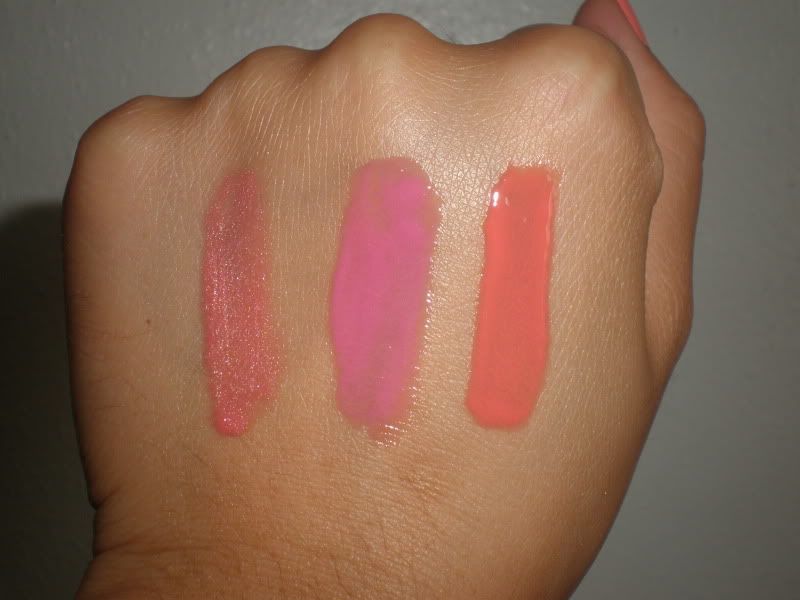 the estee lauder gloss is a shimmer formula but on the lips it is very subtle. both the revlon glosses have a cream finish. you can see that the impulsive coral gloss has more pink tones to it compared to coral reef.
here is impulsive coral on my lips by itself: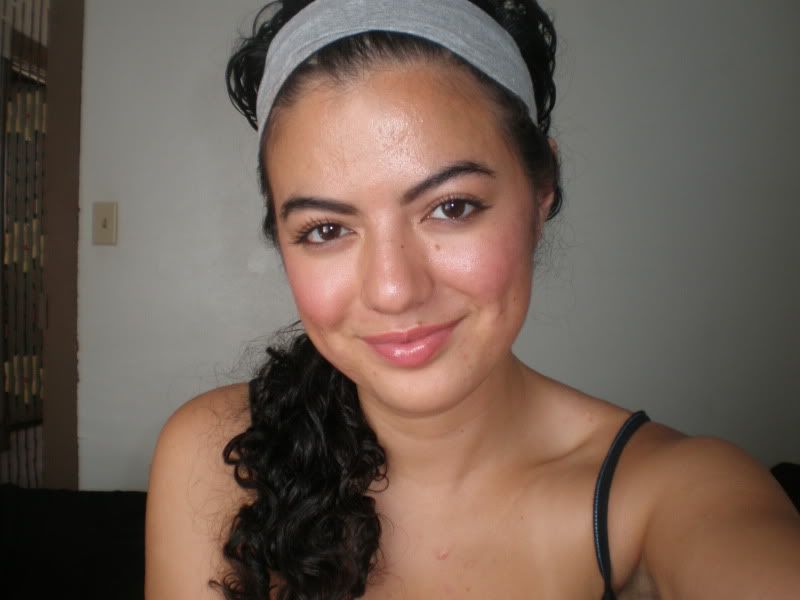 HIP professional chrome color liner in silver and gold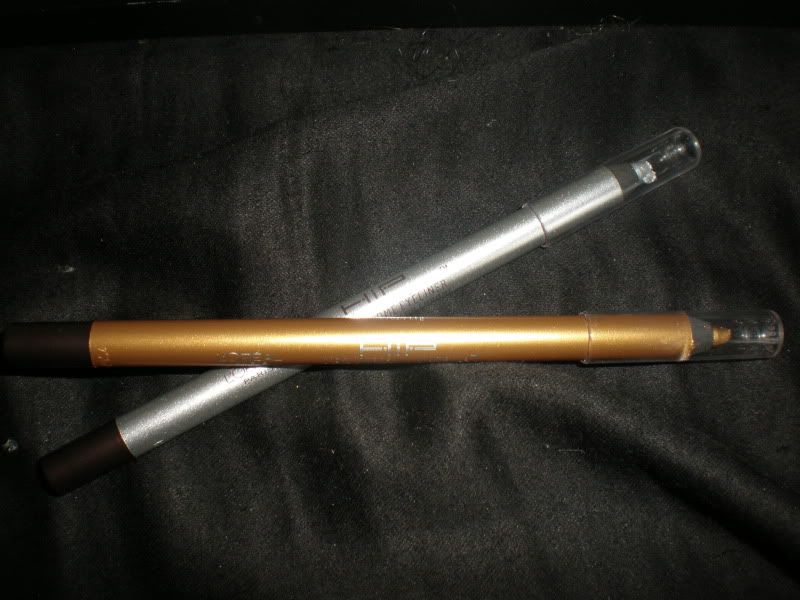 i bought these for about $2 each, they were on sale. i figured i would use them as highlights in the inner corner, or even under the lower lashline. i have only used the gold and it is actually a really great product. it applies super smoothly and pigmented. the formula is creamy.
swatches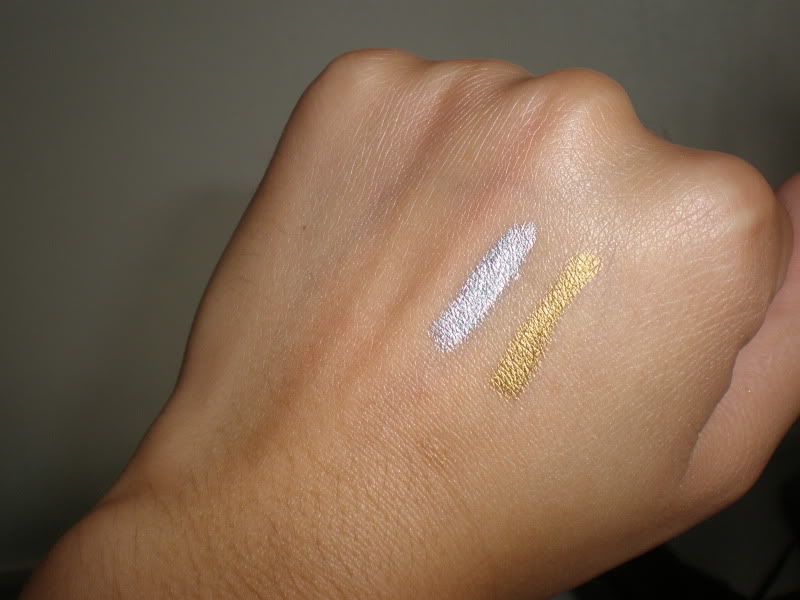 the gold liner is a yellow based gold. the silver is more of a white silver.
i also picked up a few nail polishes that were on sale at my local store. here is what i got:
OPI hot n spicy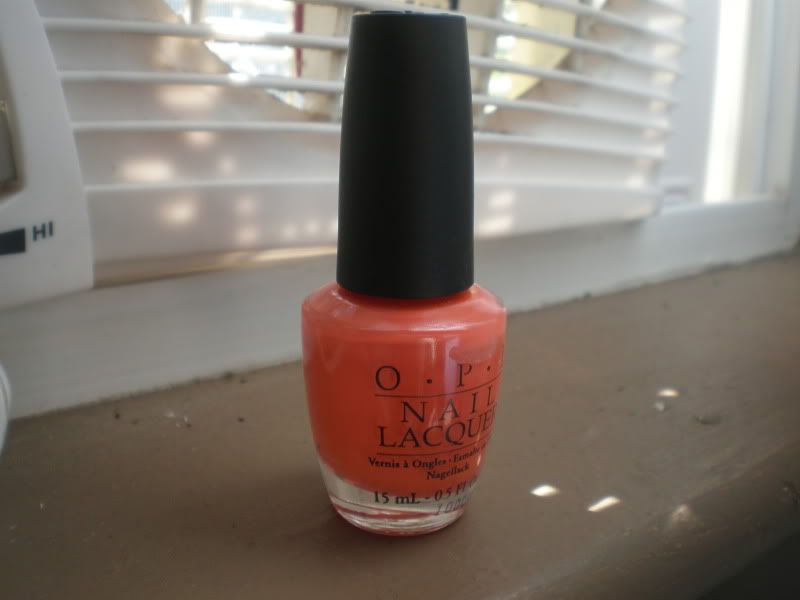 i have worn this polish once and it disappointed me just a little bit. this is also a coral color (i think ive been over indulging myself with corals) with strong orange tones. on my fingernails it comes off as just orange which isnt what i wanted. however i think this color would be flattering on my toes so i am not completely disappointed.
essie lilacism and tart deco
of the two i have only worn tart deco (it is what i am wearing at the moment). the formula was a bit thick but workable. the color is nice...i wish it were a bit more pink rather than creamsicle orange but it still flatters my hands. i would describe tart deco as a light salmon color and lilacism as a pure lilac color with no pink tones and more blue tones.
out the door topcoat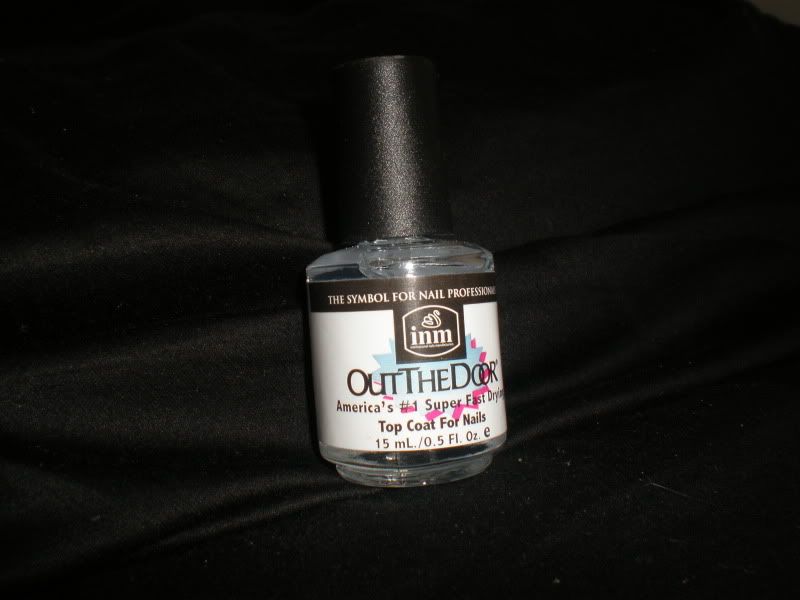 i got this topcoat at sally's and i plan on comparing its performance to seche vite. that will be an upcoming post for sure.
that is all of my haul. if you have any questions about anything, dont hesitate to ask :)