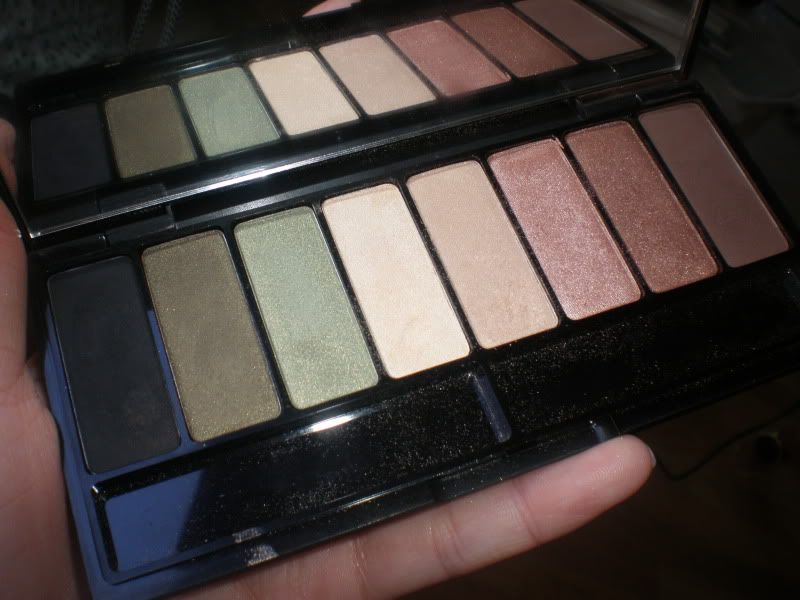 kat von d true romance palette in ludwig
i recieved this palette from my sister as a gift for christmas. i really like this product for a few reasons.
for one, the packaging is great. it is compact, easy to travel with (which i frequently use it for), and sleek. the packaging has the same matte black rubber that is similar to the NARS packaging. i know some people hate it because it gets dirty easily but i dont have a problem with it.
secondly, the quality of the shadows is great. they are smooth, super blendable, pigmented and finely milled. keep in mind because the shadows are finely milled, they will have a tendency to fly all over if you arent careful.
and lastly, i like this palette because of the colors. there are neutrals that i can use for everyday, as well as some greens and a black in case i want to make a smokey eye or add color. it is a versatile product.
here is a swatch of all the colors: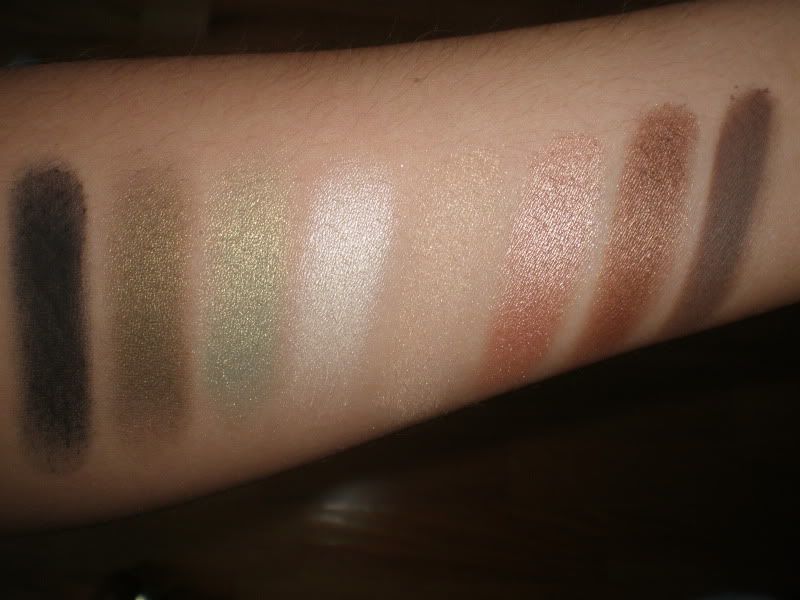 from L to R: lucifer, orbi, dimebag, tequila, clay, downtown, baroque, leather
lucifer is just a matte charcoal black, orbi is a dark metallic forest green, dimebag is a light metallic green, tequila is a very light (it appears white but its more beige) shimmery yellow based beige, clay is a light shimmery brown based beige, downtown is a champange shimmery pinkish brown, baroque is a milk chocolate shimmery brown, and leather is a standard chocolate matte brown.
i would recommend this product if you are a fan of kat von d, have no palettes and travel a lot, need eyeshadows, or are just a collector. if you have a lot of eyeshadows and really dont think you need anymore, you can skip out on this product since althought the quality is good, the colors are not extraordinary. you can easily find dupes or close enough colors to what is given.
i really like this product and would actually buy another palette from kat von d. perhaps her beethoven one :)
anyone own kat von d products? thoughts?