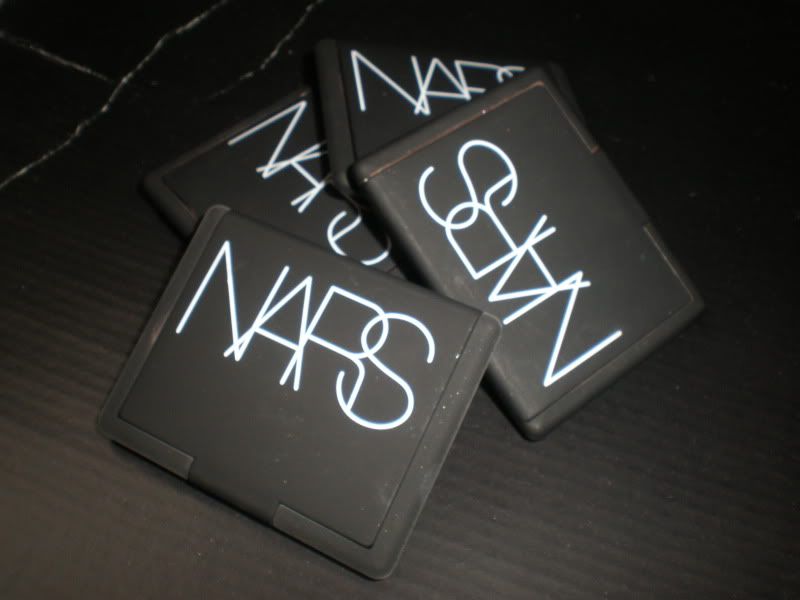 i know this post is overdue, i bought these products back when sephora had a friends in family sale...which was around mid april...yikes. anyway i just bought some nars products (my fave) plus i showed all of the nars blushes i currently own at the moment.
e/s duo in eurydice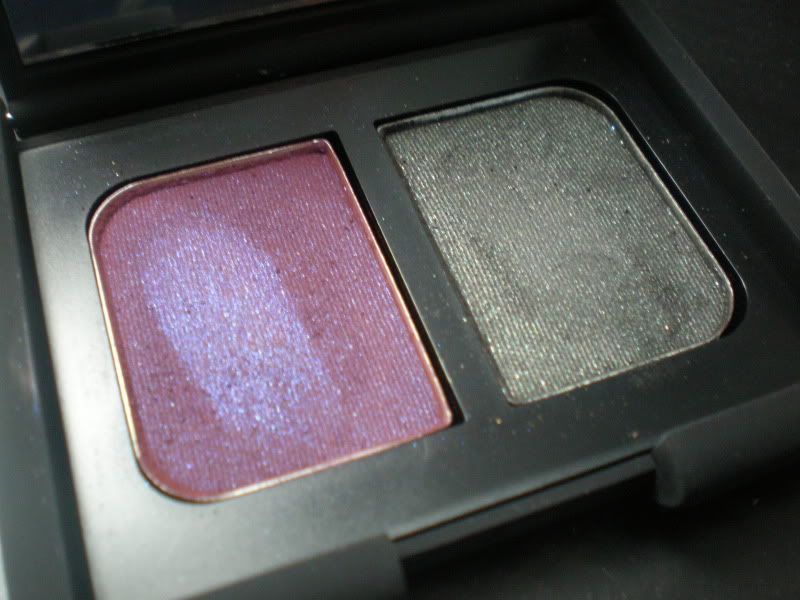 this duo comes with an electric metallic purple with blue shimmers and a darker gray with shimmers. i bought this because of the purple color. love it.
blush in madly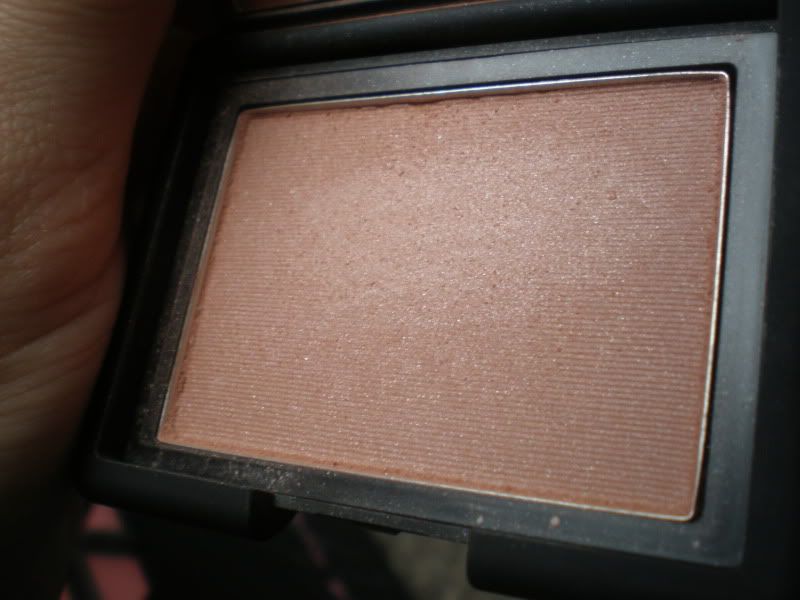 this blush looks very unremarkable in the pan, but dont let that fool you. this could be one of my favorite blushes. it looks like a tan light brown but actually it is more of a light browned pink (which you know is my favorite combo when it comes to blush color). it suits my skin tone very well. dont let the pan fool you!
blush in amour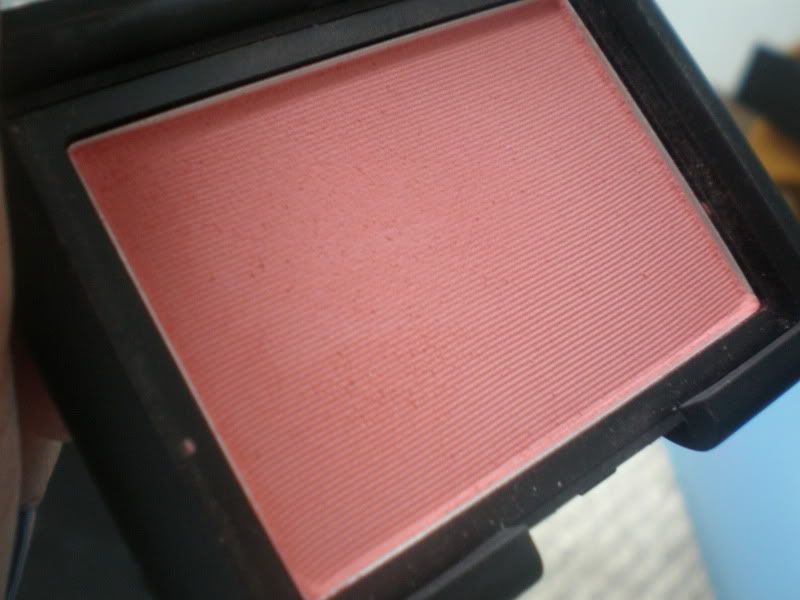 a matte peachy pink. or a coral color. think of orgasm blush, but matte and with no gold shimmers. i love this color, because i love orgasm. when i think of this color i always picture myself wearing it when i wear flowy white shirts. its a very soft romantic color to me.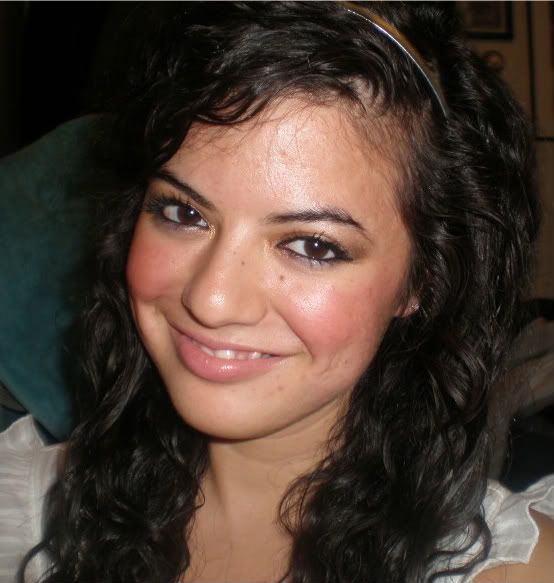 wearing amour
blush in deep throat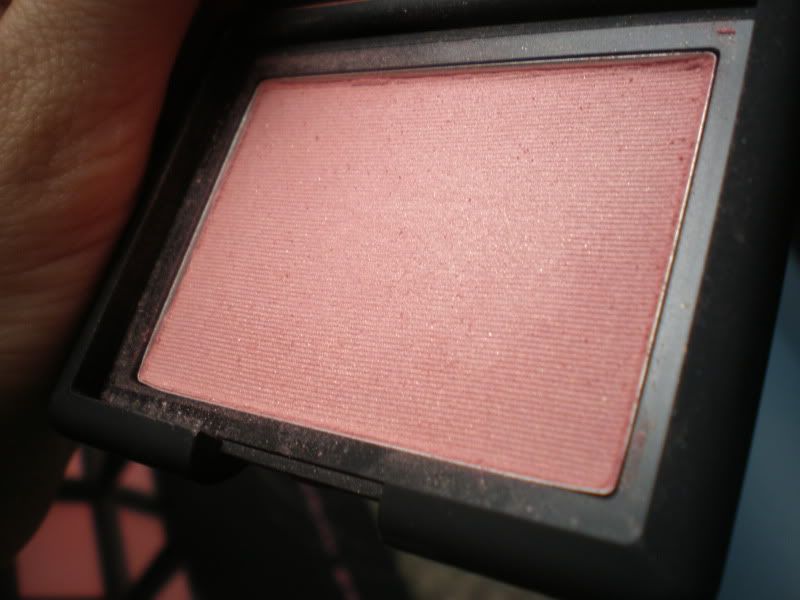 naughty name, nice blush. this is a light pink with a touch of peach and shimmers. very innocent color. many people like this blush more than orgasm, but i like orgasm more actually. this is a nice color too though.
wearing deep throat
the next few blushes mentioned i have had already, but i thought i'd throw it in for reference. i will probably do an updated nars blush collection later when i collect some more hah.
blush in orgasm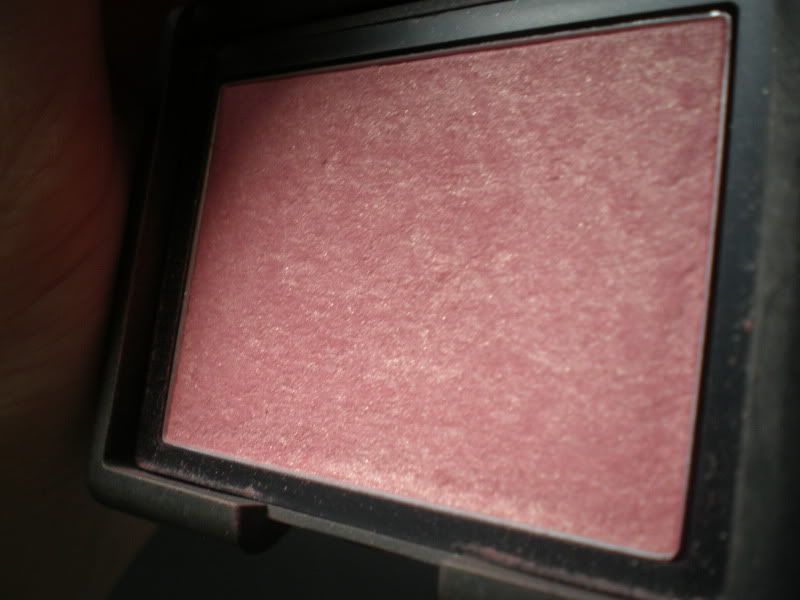 yes yes the famous orgasm. some people dont understand the hype, others love it. i am in the love it catagory. it always adds a glow to my face when i wear this. the gold shimmers that are laced within this peachy pink blush are not disco ball like on my face, it shows up more as a sheen. whenever i use a blush and it turns out unpigmented or disappointing, i always add this on top and it makes everything better. its the first blush i got from nars which was about three years ago.
blush in desire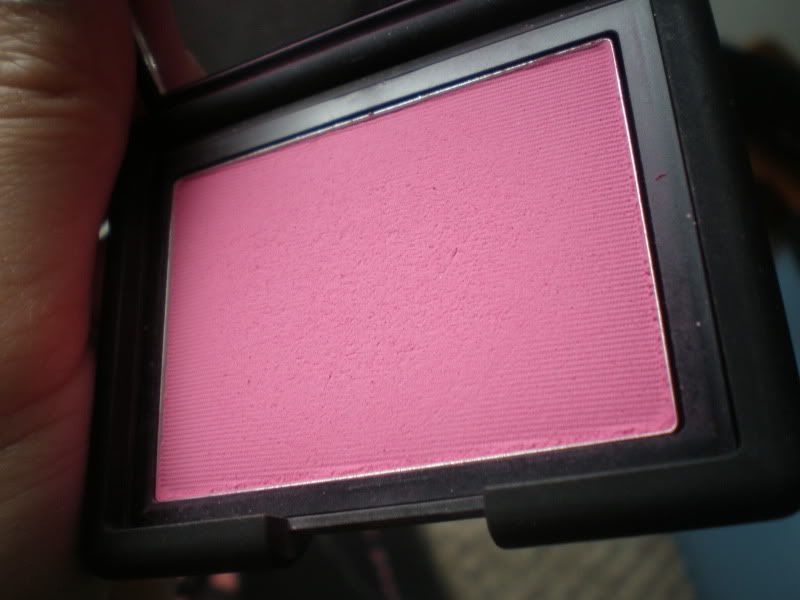 if you have been following my blog you already know i love
this blush
. bright shocking pink, but dont let the color scare you. very flattering color if you apply right.
blush in sin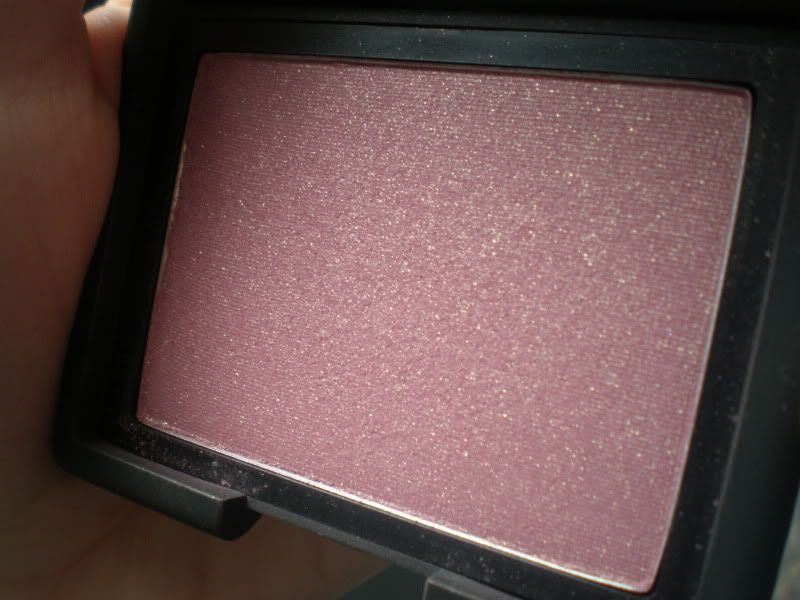 one of the darker shades i own, a berry color with gold shimmers. again, the shimmers are not overwhelming. very nice color
i have nothing bad to say about the nars products i own. the blushes and e/s are very pigmented, last a long time, and are beautiful colors. i definitely think the price on these is worth it.
enjoy your weekend everyone <3