lately i have been really into cream blushes. let me just say that i used to not be a fan of cream blushes. just because of my skin; i have acne prone skin with large pores and scarring. that plus cream blush really isnt a good idea, or so i thought at the time. but then i read reviews on bobbi browns pot rouges, i got curious and i ended up trying two of them. i absolutely love them. now i am all about the cream blushes. there is something about them that makes me prefer them over powder blushes right now. they give more of a dewy look which i am loving at the moment.
anyway, on to the point of this post, i went to mac and got two of the cremeblend blushes from the lilyland collection. as well as one regular line cream blush and powder blush. i didnt really see anything in the all sexes races line that i cared for since i already have enough neutral shadows and the beauty powders didnt look special. i ALMOST got the lipstick in Myself because it was so pretty swatched, but i was good and didnt get it :)
joie-de-vivre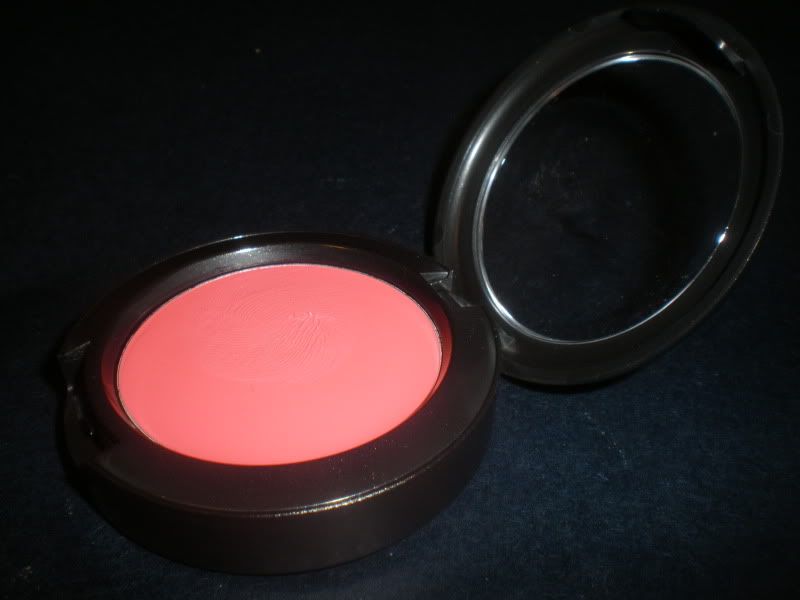 joie-de-vivre is a very bright pink coral. its very pigmented. much more than the other cremeblend i bought. my flash made this color look pinker than what it actually is. its actually darker and more coral than this picture.
so sweet so easy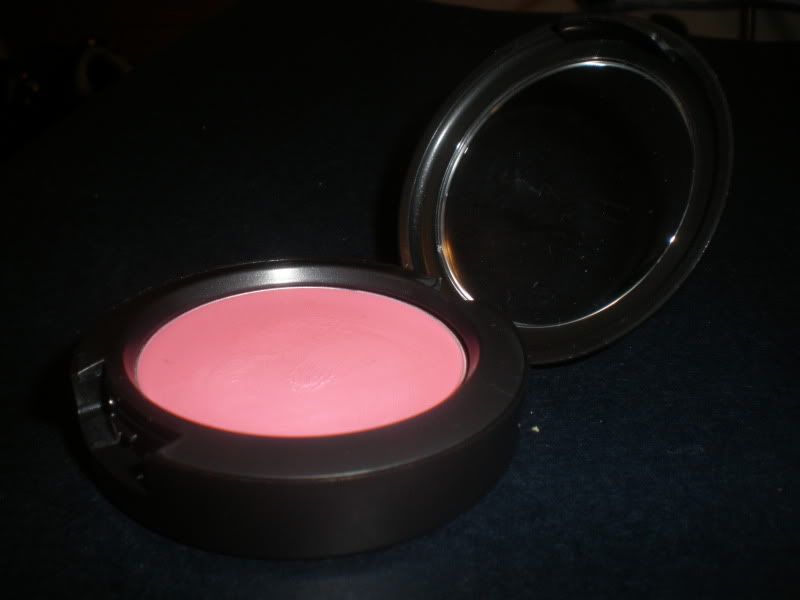 so sweet so easy is a bright light pink. its very girly. im surprised i got this actually because i usually dont wear such a light pink on my cheeks. i go for more mauvey colors. its very easy to wear, however ive found its not as pigmented as joie, i think because the color is so light.
both cremeblends together. so sweet on the left. joie on the right.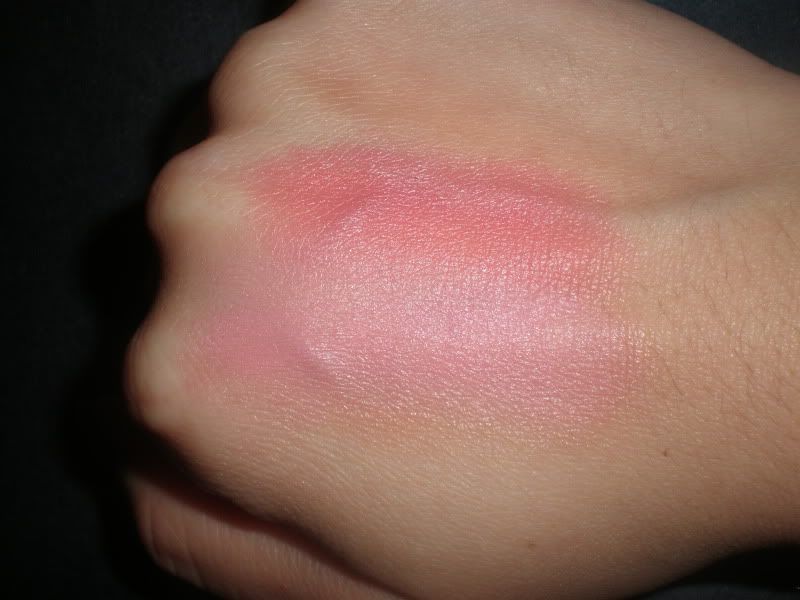 joie on the top, so sweet on the bottom
lilicent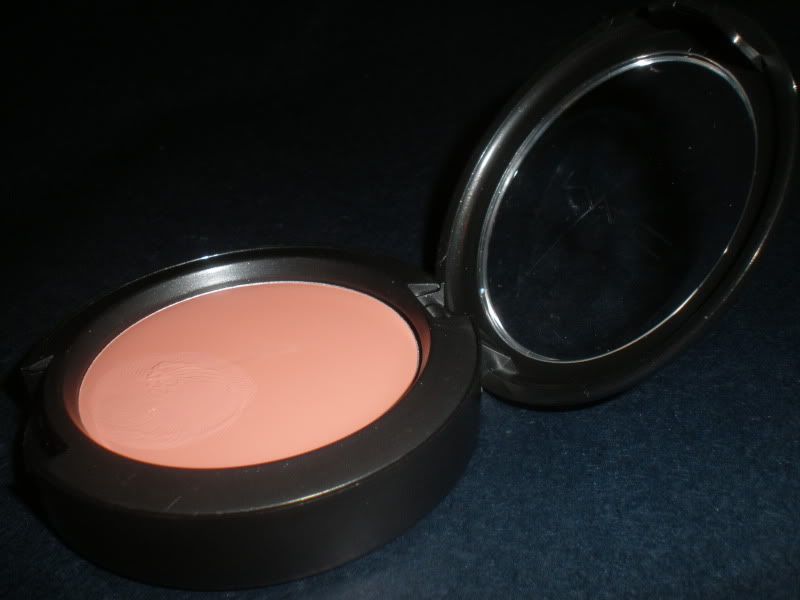 ive been looking at this blush for a long time now. everytime i would go to mac i would almost buy it then chicken out. but i finally bought it ha. lilicent is a creamblush on the regular line. its a dewy apricot color. i really love the color.
mocha
another blush i have been wanting but kept changing my mind. this is a regular line powder blush. dont let the pan fool you, its actually darker when swatched. in the pan it looks like an unremarkable dusty light pink. when you swatch it its actually a peachy pink with hints of brown. weird combo but i find brownish shades look good on me.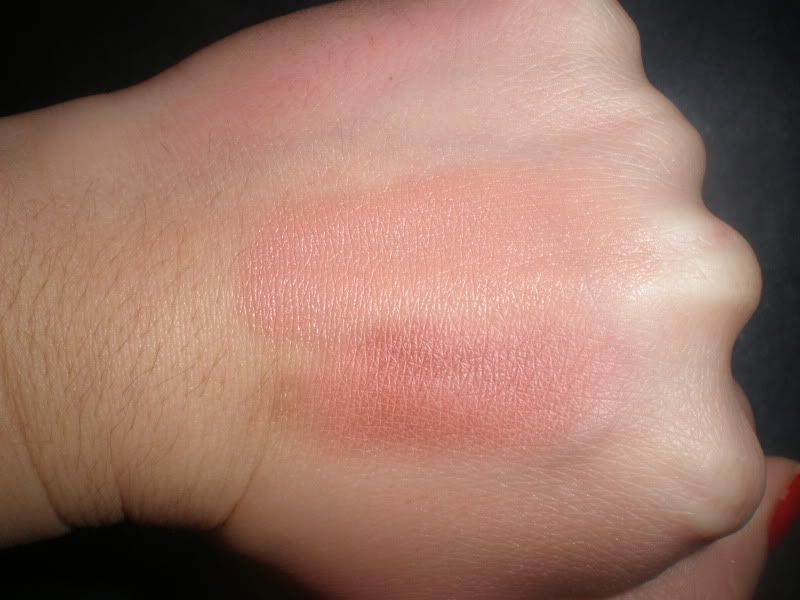 lilicent on top, mocha on bottom
some people have been wondering what the difference is btw the regular cream blushes and the cremeblend blushes. i find that the regular cream blushes are heavier, more opaque and not as easy to blend in the skin. the cremeblend formula is much thinner, more sheer and easier to blend out. i actually prefer bobbi brown pot rouges over mac's cream blushes. but mac is good too.